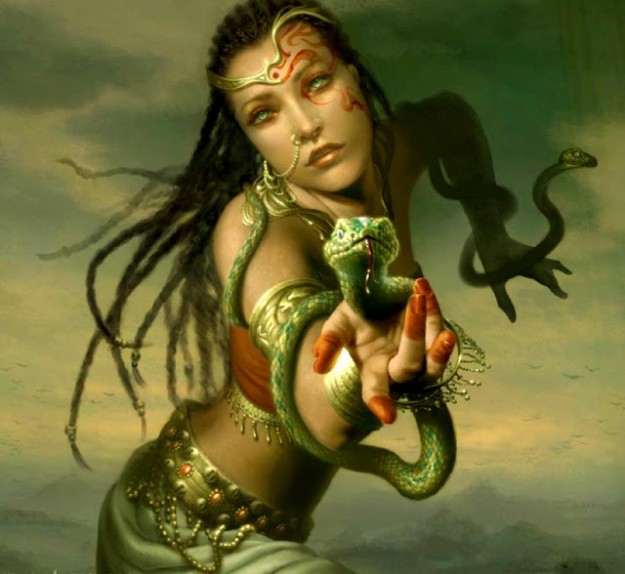 Now the serpent was more subtil than any beast of the field which the LORD God had made. And he said unto the woman, Yea, hath God said, Ye shall not eat of every tree of the garden?
And the woman said unto the serpent, We may eat of the fruit of the trees of the garden:
But of the fruit of the tree which is in the midst of the garden, God hath said, Ye shall not eat of it, neither shall ye touch it, lest ye die.
And the serpent said unto the woman, Ye shall not surely die:
For God doth know that in the day ye eat thereof, then your eyes shall be opened, and ye shall be as gods, knowing good and evil.
And when the woman saw that the tree was good for food, and that it was pleasant to the eyes, and a tree to be desired to make one wise, she took of the fruit thereof, and did eat, and gave also unto her husband with her; and he did eat.
Genesis 3vs 1-6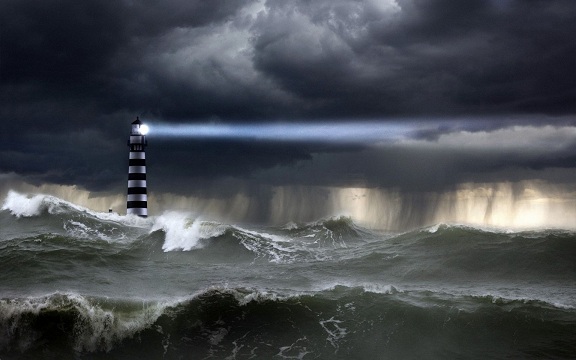 The following is but a small portion of the Scriptures that teach the absolute final authority for the Christian in all matters of Faith is *The Bible*… not the vain scholarship, and Foolishness of human rationalism.
Avoiding a long rant let me say that the following is meant to heap hot coals upon the heads of those who seek to equivocate… twisting the scriptures to their own ends… such as those who claim that 'Christ is the only word of God to be believed'.
And For those who would accuse Bible believers of Dogmatic Faith… as if that is some sort of vice… as if 'Free thinking' is superior to ridged and unapologetic faith the Word of God…. let me tell you that I am happy to be opinionated, peremptory, assertive, imperative, insistent, emphatic, adamant, doctrinaire, authoritarian, authoritative, domineering, imperious, high-handed, pontifical, arrogant, overbearing, dictatorial, uncompromising, unyielding, unbending, inflexible, rigid, entrenched, unquestionable, unchallengeable…. On this matter…. for that is the position of Christ himself, and St Paul, and what they called the believers to be… seasoned with Meekness.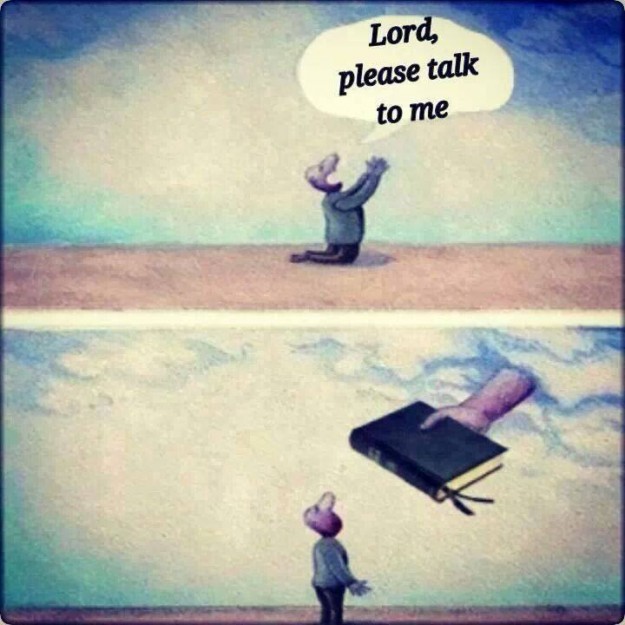 Of Course the Bible rejecting Rationalists who claim to be Christians believe all the same Atheist Dogma about the untrustworthyness, the corruption, the myth, the superstition, the backwardness of the Bible … they themselves are Dogmatic about *Not trusting* the bible… and instead repair to *Textual critics whom have been trained to treat the bible like any old Religious text*
They cloak their Anti-theistic Dogma under the claim of 'Free thinking'… yet it is as ridged and opposed to open-mindedness about the possibility that the Bible is a supernatural Book that carries the Authority of God Almighty.
Nor is my call to believe the scriptures to imply *Non-thinking*… or a refusal to address the criticisms of the rationalists.
I have spent my life looking at the challenges being hurled at the Bible, and it is my testimony that all of them come to naught, and the word of God prevails.
(Read my testimony below this post)
This is a massive topic in itself because though The Christian is called to believe the Bible, I dont deny that Satan has been at work corrupting, and twisting, and deceiving… The Father of Lies has his Minions… whom have busied themselves so that indeed there are many corrupted manuscripts, and Evil translations… championed by wolves in sheeps clothing who hate the truth, and seek to deceive.
The essential point that separates the Bible believer from the textual critic and rationalist is not a denial that corruptions have occured, but that in spite of them… God has protected a trustworthy and unbroken line of scriptures for Humanity, in fulfillment of his divine promises.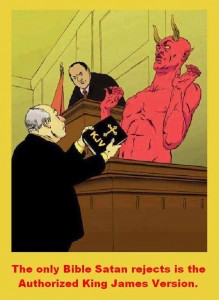 From the very start Satan was in the Garden sowing distrust in Gods word.
He quoted Scripture to Christ in his hour of temptation.
And throughout the age has continued to work against Gods word.
Yet all this time God protected a pure stream of Truth, unmolested… known as the Textus Receptus (Received Text).
And when the time was right… God inspired the King of England to commission these holy scriptures be translated into English.
Satan still did not quit.
He whispered in the ears of Guy Fawkes… KILL KING JAMES! yet God's will prevailed… and the King James Bible was published and the Printing Presses went to work… there was an Explosion of Light! and Salvation! and Freedom! a Burst of Progress and Civilization that we still enjoy today.
Still… though the kingdom of Darkness took a might hit… still Satan set to work inspiring hatred for the King James Bible… stroking the Ego's of vain 'scholars' into producing corrupt English translations…from corrupt manuscripts and spreading lies about the trustworthiness of the King James Bible.
And without making my introduction too long… today Belief in the purity of the scriptures is in sharp decline… and the Light is fading on western civilization.
To believe the Book of Genesis today, or in hell, or in the soul, is to be labeled a religious nutcase… a person devoid of scientific understanding… etc.
King James Bibles are stacked in 2nd hand bookshops and Book fares… along with Bill Cosbys Fatherhood paperbacks, and Lance Armstrong's auto biography.
Satan laughing spreads his wings.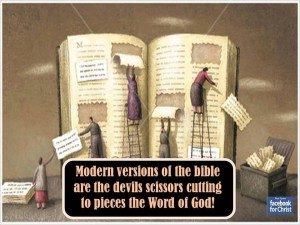 Yet still the pure word of God is there, and easily available to any who seek the truth.
And within it's pages it has predicted this decline of Christianity into the darkness of infidelity and unbelief… Wickedness and perversion.
So we who trust in the Lord are not in the Dark about this.
All of this Satanic confusion is clearly expounded in the scriptures.
Thy word is a lamp unto my feet, and a light unto my path.
Psalm 119vs105
14 Now therefore fear the Lord, and serve him in sincerity and in truth: and put away the gods which your fathers served on the other side of the flood, and in Egypt; and serve ye the Lord.
15 And if it seem evil unto you to serve the Lord, choose you this day whom ye will serve; whether the gods which your fathers served that were on the other side of the flood, or the gods of the Amorites, in whose land ye dwell: but as for me and my house, we will serve the Lord.
Joshua 24 vs 24,25
Tim Wikiriwhi
Libertarian Christian
Dispensationalist
King James Bible believer.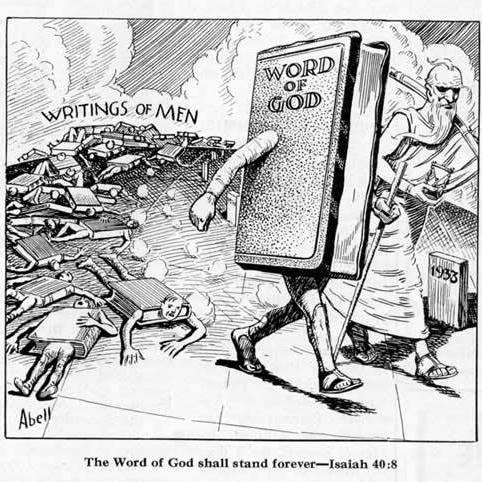 Beloved, when I gave all diligence to write unto you of the common salvation, it was needful for me to write unto you, and exhort you that ye should earnestly contend for the faith which was once delivered unto the saints.
Jude 1vs3
I will worship toward thy holy temple, and praise thy name for thy lovingkindness and for thy truth: for thou hast magnified thy word above all thy name.
Psalm 138:2
The words of the LORD are pure words: as silver tried in a furnace of earth, purified seven times.
Thou shalt keep them, O LORD, thou shalt preserve them from this generation for ever.
Psalm 12:6,7
Heaven and earth shall pass away, but my words shall not pass away.
Matt 24vs35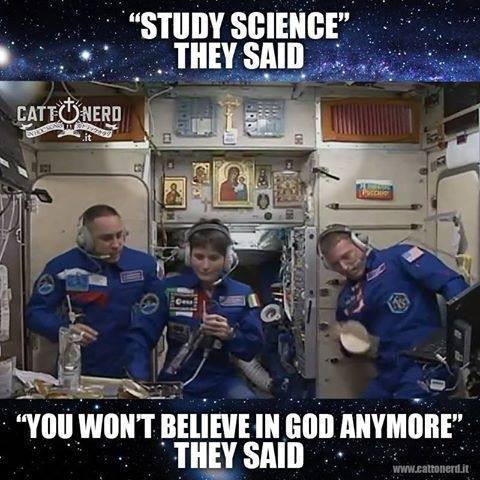 Knowing this first, that no prophecy of the scripture is of any private interpretation.
For the prophecy came not in old time by the will of man: but holy men of God spake as they were moved by the Holy Ghost.
2Peter1vs20,21
For this cause also thank we God without ceasing, because, when ye received the word of God which ye heard of us, ye received it not as the word of men, but as it is in truth, the word of God, which effectually worketh also in you that believe.
1Thes2vs13
For we are not as many, which corrupt the word of God: but as of sincerity, but as of God, in the sight of God speak we in Christ.
2Cor 2vs 17
If any man think himself to be a prophet, or spiritual, let him acknowledge that the things that I write unto you are the commandments of the Lord.
1 Cor 14vs37
As newborn babes, desire the sincere milk of the word, that ye may grow thereby:
1 Peter 2vs 2
That we henceforth be no more children, tossed to and fro, and carried about with every wind of doctrine, by the sleight of men, and cunning craftiness, whereby they lie in wait to deceive;
Eph 4vs14
I write unto you, fathers, because ye have known him that is from the beginning. I write unto you, young men, because ye have overcome the wicked one. I write unto you, little children, because ye have known the Father.
I have written unto you, fathers, because ye have known him that is from the beginning. I have written unto you, young men, because ye are strong, and the word of God abideth in you, and ye have overcome the wicked one.
1 john 2vs 13,14
Study to shew thyself approved unto God, a workman that needeth not to be ashamed, rightly dividing the word of truth.
2 Tim 2vs 15
All scripture is given by inspiration of God, and is profitable for doctrine, for reproof, for correction, for instruction in righteousness:
That the man of God may be perfect, throughly furnished unto all good works.
2 Tim 3:16,17
And take the helmet of salvation, and the sword of the Spirit, which is the word of God:
Eph6v17
For the word of God is quick, and powerful, and sharper than any twoedged sword, piercing even to the dividing asunder of soul and spirit, and of the joints and marrow, and is a discerner of the thoughts and intents of the heart.
Heb 4vs12
Sanctify them through thy truth: thy word is truth.
John 17vs17
Search the scriptures; for in them ye think ye have eternal life: and they are they which testify of me.
John5vs39
And that from a child thou hast known the holy scriptures, which are able to make thee wise unto salvation through faith which is in Christ Jesus.
2Tim 3:15
These were more noble than those in Thessalonica, in that they received the word with all readiness of mind, and searched the scriptures daily, whether those things were so.
Acts 17vs11
Preach the word; be instant in season, out of season; reprove, rebuke, exhort with all longsuffering and doctrine.
For the time will come when they will not endure sound doctrine; but after their own lusts shall they heap to themselves teachers, having itching ears;
And they shall turn away their ears from the truth, and shall be turned unto fables.
2 Tim 4:2-4
Then he said unto them, O fools, and slow of heart to believe all that the prophets have spoken:
Luke 24vs25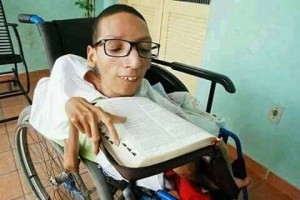 "There was a rich man who would dress in purple and fine linen, feasting lavishly every day.
And there was a certain beggar named Lazarus, which was laid at his gate, full of sores,
And desiring to be fed with the crumbs which fell from the rich man's table: moreover the dogs came and licked his sores.
And it came to pass, that the beggar died, and was carried by the angels into Abraham's bosom: the rich man also died, and was buried;
And in hell he lift up his eyes, being in torments, and seeth Abraham afar off, and Lazarus in his bosom.
And he cried and said, Father Abraham, have mercy on me, and send Lazarus, that he may dip the tip of his finger in water, and cool my tongue; for I am tormented in this flame.
But Abraham said, Son, remember that thou in thy lifetime receivedst thy good things, and likewise Lazarus evil things: but now he is comforted, and thou art tormented.
And beside all this, between us and you there is a great gulf fixed: so that they which would pass from hence to you cannot; neither can they pass to us, that would come from thence.
Then he said, I pray thee therefore, father, that thou wouldest send him to my father's house:
For I have five brethren; that he may testify unto them, lest they also come into this place of torment.
Abraham saith unto him, They have Moses and the prophets; let them hear them.
Luke 16vs 19-29
And then shall that Wicked be revealed, whom the Lord shall consume with the spirit of his mouth, and shall destroy with the brightness of his coming:
Even him, whose coming is after the working of Satan with all power and signs and lying wonders,
And with all deceivableness of unrighteousness in them that perish; because they received not the love of the truth, that they might be saved.
@Thes 2vs8-10
He that rejecteth me, and receiveth not my words, hath one that judgeth him: the word that I have spoken, the same shall judge him in the last day.
John 12vs 48
Thy word is true from the beginning: and every one of thy righteous judgments endureth for ever.
Psalm 119:160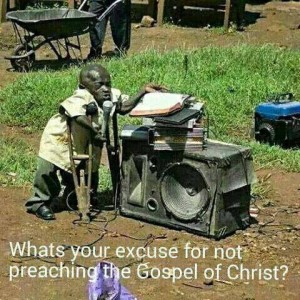 More from Tim….
The Rock of Divine Revelation.
Do you believe you have the Perfect Word of God? Theism vs Humanistic Rationalism. Seeing The Light! My Testimony.
Death of an Atheist. Follow the evidence.
Guy Fawkes. Agent of The AntiChrist. (Re-post)
Dispensational Truth. 2Timothy2vs15, Ephesians 3vs1-9
The Christian Fellowship is a voluntary private society, not a theocratic political movement.
Hurling stones…Moral superiority is no vindication for a poisonous heart. Hate always begets hate, never enlightenment. The Truth needs Love.
Feminism's Satanic Plot and the slide towards Armageddon.
David Bowie… stepping through the door… Fags, Fanatics,Freedom and Fate.
Protestant Christianity had a Baby… Libertarianism.
The Light of the gospel reaches the utmost parts of the Earth. Bi-Centennial of Samuel Marsden's Christmas Message. Bay of Islands. 1814.
Faith, Science, and Reason. The Pomposity of Atheism.
Hell is for the Self Righteous, Heaven is for Sinners.
Christ's work of Salvation on the Cross… The Great Equaliser.
Eeewww! I'm not reading that book! It's got Jesus on the cover!
Nyctophilia: Hiding in the Dark….
Defunct / Archaic Western Dogma blindly insists : 'Whatever does not fit the Naturalistic Materialist Paradigm is Illusory'. Entity Attacks
How can a Good God exist when there is so much evil in the world? (part1) Atheist Nihilism.
Psalm Chapter 119
1 Blessed are the undefiled in the way, who walk in the law of the LORD.
2 Blessed are they that keep his testimonies, and that seek him with thewhole heart.
3 They also do no iniquity: they walk in his ways.
4 Thou hast commanded us to keep thy precepts diligently.
5 O that my ways were directed to keep thy statutes!
6 Then shall I not be ashamed, when I have respect unto all thy commandments.
7 I will praise thee with uprightness of heart, when I shall have learned thy righteous judgments.
8 I will keep thy statutes: O forsake me not utterly.
9 Wherewithal shall a young man cleanse his way? by taking heed thereto according to thy word.
10 With my whole heart have I sought thee: O let me not wander from thy commandments.
11 Thy word have I hid in mine heart, that I might not sin against thee.
12 Blessed art thou, O LORD: teach me thy statutes.
13 With my lips have I declared all the judgments of thy mouth.
14 I have rejoiced in the way of thy testimonies, as much as in all riches.
15 I will meditate in thy precepts, and have respect unto thy ways.
16 I will delight myself in thy statutes: I will not forget thy word.
17 Deal bountifully with thy servant, that I may live, and keep thy word.
18 Open thou mine eyes, that I may behold wondrous things out of thy law.
19 I am a stranger in the earth: hide not thy commandments from me.
20 My soul breaketh for the longing that it hath unto thy judgments at all times.
21 Thou hast rebuked the proud that are cursed, which do err from thy commandments.
22 Remove from me reproach and contempt; for I have kept thy testimonies.
23 Princes also did sit and speak against me: but thy servant did meditate in thy statutes.
24 Thy testimonies also are my delight and my counsellors.
25 My soul cleaveth unto the dust: quicken thou me according to thy word.
26 I have declared my ways, and thou heardest me: teach me thy statutes.
27 Make me to understand the way of thy precepts: so shall I talk of thy wondrous works.
28 My soul melteth for heaviness: strengthen thou me according unto thy word.
29 Remove from me the way of lying: and grant me thy law graciously.
30 I have chosen the way of truth: thy judgments have I laid before me.
31 I have stuck unto thy testimonies: O LORD, put me not to shame.
32 I will run the way of thy commandments, when thou shalt enlarge my heart.
33 Teach me, O LORD, the way of thy statutes; and I shall keep it unto the end.
34 Give me understanding, and I shall keep thy law; yea, I shall observe it with my whole heart.
35 Make me to go in the path of thy commandments; for therein do I delight.
36 Incline my heart unto thy testimonies, and not to covetousness.
37 Turn away mine eyes from beholding vanity; and quicken thou me in thy way.
38 Stablish thy word unto thy servant, who is devoted to thy fear.
39 Turn away my reproach which I fear: for thy judgments are good.
40 Behold, I have longed after thy precepts: quicken me in thy righteousness.
41 Let thy mercies come also unto me, O LORD, even thy salvation, according to thy word.
42 So shall I have wherewith to answer him that reproacheth me: for I trust in thy word.
43 And take not the word of truth utterly out of my mouth; for I have hoped in thy judgments.
44 So shall I keep thy law continually for ever and ever.
45 And I will walk at liberty: for I seek thy precepts.
46 I will speak of thy testimonies also before kings, and will not be ashamed.
47 And I will delight myself in thy commandments, which I have loved.
48 My hands also will I lift up unto thy commandments, which I have loved; and I will meditate in thy statutes.
49 Remember the word unto thy servant, upon which thou hast caused me to hope.
50 This is my comfort in my affliction: for thy word hath quickened me.
51 The proud have had me greatly in derision: yet have I not declined from thy law.
52 I remembered thy judgments of old, O LORD; and have comforted myself.
53 Horror hath taken hold upon me because of the wicked that forsake thy law.
54 Thy statutes have been my songs in the house of my pilgrimage.
55 I have remembered thy name, O LORD, in the night, and have kept thy law.
56 This I had, because I kept thy precepts.
57 Thou art my portion, O LORD: I have said that I would keep thy words.
58 I intreated thy favour with my whole heart: be merciful unto me according to thy word.
59 I thought on my ways, and turned my feet unto thy testimonies.
60 I made haste, and delayed not to keep thy commandments.
61 The bands of the wicked have robbed me: but I have not forgotten thy law.
62 At midnight I will rise to give thanks unto thee because of thy righteous judgments.
63 I am a companion of all them that fear thee, and of them that keep thy precepts.
64 The earth, O LORD, is full of thy mercy: teach me thy statutes.
65 Thou hast dealt well with thy servant, O LORD, according unto thy word.
66 Teach me good judgment and knowledge: for I have believed thy commandments.
67 Before I was afflicted I went astray: but now have I kept thy word.
68 Thou art good, and doest good; teach me thy statutes.
69 The proud have forged a lie against me: but I will keep thy precepts with my whole heart.
70 Their heart is as fat as grease; but I delight in thy law.
71 It is good for me that I have been afflicted; that I might learn thy statutes.
72 The law of thy mouth is better unto me than thousands of gold and silver.
73 Thy hands have made me and fashioned me: give me understanding, that I may learn thy commandments.
74 They that fear thee will be glad when they see me; because I have hoped in thy word.
75 I know, O LORD, that thy judgments are right, and that thou in faithfulness hast afflicted me.
76 Let, I pray thee, thy merciful kindness be for my comfort, according to thy word unto thy servant.
77 Let thy tender mercies come unto me, that I may live: for thy law is my delight.
78 Let the proud be ashamed; for they dealt perversely with me without a cause: but I will meditate in thy precepts.
79 Let those that fear thee turn unto me, and those that have known thy testimonies.
80 Let my heart be sound in thy statutes; that I be not ashamed.
81 My soul fainteth for thy salvation: but I hope in thy word.
82 Mine eyes fail for thy word, saying, When wilt thou comfort me?
83 For I am become like a bottle in the smoke; yet do I not forget thy statutes.
84 How many are the days of thy servant? when wilt thou execute judgment on them that persecute me?
85 The proud have digged pits for me, which are not after thy law.
86 All thy commandments are faithful: they persecute me wrongfully; help thou me.
87 They had almost consumed me upon earth; but I forsook not thy precepts.
88 Quicken me after thy lovingkindness; so shall I keep the testimony of thy mouth.
89 For ever, O LORD, thy word is settled in heaven.
90 Thy faithfulness is unto all generations: thou hast established the earth, and it abideth.
91 They continue this day according to thine ordinances: for all are thy servants.
92 Unless thy law had been my delights, I should then have perished in mine affliction.
93 I will never forget thy precepts: for with them thou hast quickened me.
94 I am thine, save me: for I have sought thy precepts.
95 The wicked have waited for me to destroy me: but I will consider thy testimonies.
96 I have seen an end of all perfection: but thy commandment is exceeding broad.
97 O how I love thy law! it is my meditation all the day.
98 Thou through thy commandments hast made me wiser than mine enemies: for they are ever with me.
99 I have more understanding than all my teachers: for thy testimonies are my meditation.
100 I understand more than the ancients, because I keep thy precepts.
101 I have refrained my feet from every evil way, that I might keep thy word.
102 I have not departed from thy judgments: for thou hast taught me.
103 How sweet are thy words unto my taste! yea, sweeter than honey to my mouth!
104 Through thy precepts I get understanding: therefore I hate every false way.
105 Thy word is a lamp unto my feet, and a light unto my path.
106 I have sworn, and I will perform it, that I will keep thy righteous judgments.
107 I am afflicted very much: quicken me, O LORD, according unto thy word.
108 Accept, I beseech thee, the freewill offerings of my mouth, O LORD, and teach me thy judgments.
109 My soul is continually in my hand: yet do I not forget thy law.
110 The wicked have laid a snare for me: yet I erred not from thy precepts.
111 Thy testimonies have I taken as an heritage for ever: for they are the rejoicing of my heart.
112 I have inclined mine heart to perform thy statutes alway, even unto the end.
113 I hate vain thoughts: but thy law do I love.
114 Thou art my hiding place and my shield: I hope in thy word.
115 Depart from me, ye evildoers: for I will keep the commandments of my God.
116 Uphold me according unto thy word, that I may live: and let me not be ashamed of my hope.
117 Hold thou me up, and I shall be safe: and I will have respect unto thy statutes continually.
118 Thou hast trodden down all them that err from thy statutes: for their deceit is falsehood.
119 Thou puttest away all the wicked of the earth like dross: therefore I love thy testimonies.
120 My flesh trembleth for fear of thee; and I am afraid of thy judgments.
121 I have done judgment and justice: leave me not to mine oppressors.
122 Be surety for thy servant for good: let not the proud oppress me.
123 Mine eyes fail for thy salvation, and for the word of thy righteousness.
124 Deal with thy servant according unto thy mercy, and teach me thy statutes.
125 I am thy servant; give me understanding, that I may know thy testimonies.
126 It is time for thee, LORD, to work: for they have made void thy law.
127 Therefore I love thy commandments above gold; yea, above fine gold.
128 Therefore I esteem all thy precepts concerning all things to be right; and I hate every false way.
129 Thy testimonies are wonderful: therefore doth my soul keep them.
130 The entrance of thy words giveth light; it giveth understanding unto the simple.
131 I opened my mouth, and panted: for I longed for thy commandments.
132 Look thou upon me, and be merciful unto me, as thou usest to do unto those that love thy name.
133 Order my steps in thy word: and let not any iniquity have dominion over me.
134 Deliver me from the oppression of man: so will I keep thy precepts.
135 Make thy face to shine upon thy servant; and teach me thy statutes.
136 Rivers of waters run down mine eyes, because they keep not thy law.
137 Righteous art thou, O LORD, and upright are thy judgments.
138 Thy testimonies that thou hast commanded are righteous and very faithful.
139 My zeal hath consumed me, because mine enemies have forgotten thy words.
140 Thy word is very pure: therefore thy servant loveth it.
141 I am small and despised: yet do not I forget thy precepts.
142 Thy righteousness is an everlasting righteousness, and thy law is the truth.
143 Trouble and anguish have taken hold on me: yet thy commandments are my delights.
144 The righteousness of thy testimonies is everlasting: give me understanding, and I shall live.
145 I cried with my whole heart; hear me, O LORD: I will keep thy statutes.
146 I cried unto thee; save me, and I shall keep thy testimonies.
147 I prevented the dawning of the morning, and cried: I hoped in thy word.
148 Mine eyes prevent the night watches, that I might meditate in thy word.
149 Hear my voice according unto thy lovingkindness: O LORD, quicken me according to thy judgment.
150 They draw nigh that follow after mischief: they are far from thy law.
151 Thou art near, O LORD; and all thy commandments are truth.
152 Concerning thy testimonies, I have known of old that thou hast founded them for ever.
153 Consider mine affliction, and deliver me: for I do not forget thy law.
154 Plead my cause, and deliver me: quicken me according to thy word.
155 Salvation is far from the wicked: for they seek not thy statutes.
156 Great are thy tender mercies, O LORD: quicken me according to thy judgments.
157 Many are my persecutors and mine enemies; yet do I not decline from thy testimonies.
158 I beheld the transgressors, and was grieved; because they kept not thy word.
159 Consider how I love thy precepts: quicken me, O LORD, according to thy lovingkindness.
160 Thy word is true from the beginning: and every one of thy righteous judgments endureth for ever.
161 Princes have persecuted me without a cause: but my heart standeth in awe of thy word.
162 I rejoice at thy word, as one that findeth great spoil.
163 I hate and abhor lying: but thy law do I love.
164 Seven times a day do I praise thee because of thy righteous judgments.
165 Great peace have they which love thy law: and nothing shall offend them.
166 LORD, I have hoped for thy salvation, and done thy commandments.
167 My soul hath kept thy testimonies; and I love them exceedingly.
168 I have kept thy precepts and thy testimonies: for all my ways are before thee.
169 Let my cry come near before thee, O LORD: give me understanding according to thy word.
170 Let my supplication come before thee: deliver me according to thy word.
171 My lips shall utter praise, when thou hast taught me thy statutes.
172 My tongue shall speak of thy word: for all thy commandments are righteousness.
173 Let thine hand help me; for I have chosen thy precepts.
174 I have longed for thy salvation, O LORD; and thy law is my delight.
175 Let my soul live, and it shall praise thee; and let thy judgments help me.
176 I have gone astray like a lost sheep; seek thy servant; for I do not forget thy commandments.