Ruff Draft…To be edited.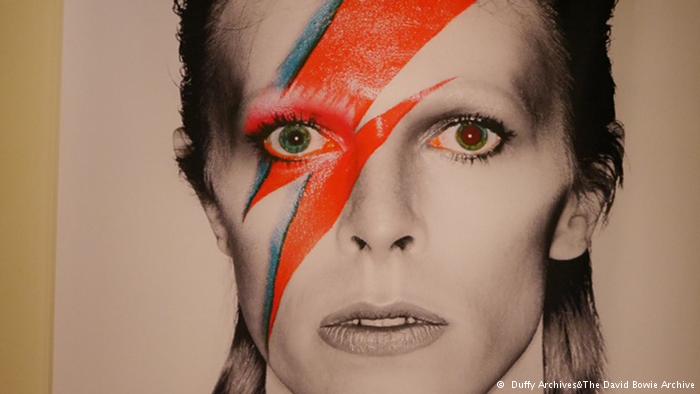 News of David Bowie's death from cancer reached Cyberspace tonight (Jan 11 2016NZ).
Planet Earth is Blue and there's nothing I can do.
I am merely one of untold millions of fans who have been rocked by the news… esp having only today gossiped with friends about his latest songs… and that "He's still shocking… and still got it!".
Now I see that his latest songs were a foreboding message to his fans that the Reaper was calling.
Obvious now.
This is where my Blogpost comes to the Tee intersection.
One direction heads up 'Tribute' hill towards the usual sycophantic adoration and pinning.
The other heads down Guile pass which is the path enjoyed by those who seek to throw stones, and take opportunity to exercise their personal piety.
There will be plenty of both types of commentaries on Bowie's life for everyone to slake their thirsts… each according to their palates.
Mine is going to careen off these well beaten paths… on a tangent… out out somewhere I don't expect many to want to go… as it will not completely satisfy any particular mindset…. Except the minority of social outcasts like myself.
And this in it self is 50% of why I think The passing of David Bowie is not only an opportunity for me to express some of my personal insights, but the best tribute to him that I can produce.
You see that when people die… there is a popular conception that in the 'time of respect for the dead… and for those grieving'… that certain things are best left unsaid.
I broke that rule in my Tribute to Scott Weiland… and his tragic end, yet obeyed it when I did my recent Eternal Vigilance Blog tribute to Lemmy from Motorhead which is conspicuously absent of any personal commentary and just filled with snapshots, and videos of his exploits, yet in doing so I fail to explain my own reasoning to the lovers and haters… why a Bible believing Christian still likes Lost souls like Lemmy… and this was to avoid saying things I knew would upset everyone.
Yet I don't like writing stuff simply to please the masses, or avoid controversy at the expense of my strongly held personal views.
I don't like remaining quite about things that I believe need to be said even though I will probably upset everybody… for different reasons.
I don't write to please. I write to hold up the Torch… and so it is that I will do Bowie the tribute of boldly speaking my mind about his life and how I see he fits in to the Flow of Culture and the story of western civilization.
I could make the following sorts of comments about most of the greater Rockers of Recent history, yet taking care of business here and now will mean that I can avoid this long windedness in many future tributes that I will write, and will simply be able to refer readers to this post.
Eternal vigilance blog has from it's foundation *Always been about the Music.*
Blar Blar Blar.
I have probably already lost 50% of my readers … too much talk about me… not enough about Bowie, yet I believe I have now set up the necessary props for the main show to begin.

With reverence I salute David Bowies musical genius and contributions to the happiness of Millions of Fans.
I grew up loving Space Oddity, Star Man, Ashes to ashes, etc…. all received via Radio waves.
Via that same medium my spirit wandered to 'Rocket man, Don't let the sun go down on me, Saturday nights alright for fighting, Another one Bites the Dust, Radio Gag ga, Flash, Who wants to live for ever?, etc.
Why have I included these tracks from Elton John, and Queen?…. some of you will have already guessed yet for those who need further explanation, it is because the musical genius of David Bowie, is part of the massive contributions to music and western culture made by mega talented Homosexuals and the impact they have had…. For better or for worse on our societies… modifying the very sexual fabric… and depending on which faction you choose to belong… most peoples' sentiments will be typified in the common antagonisms of various conflicting world views.
David Bowie went through changes… was married twice, yet like many Rock stars, David Bowie in his younger years gratified his insatiable sexual appetites, which included having orgies involving both sexes. I don't need to dwell on this any further to explain an important aspect of my blog post… My concern for his Immortal soul.
Did David Bowie receive the Gift of God…. Salvation from the Judgment of God that all sinners face?
Or was he… like so many Homosexuals/ Bi sexuals an infidel to the bitter end?
I am a 'Straight'/ heterosexual guy… and A Christian, yet though I share the typical revulsion at the thought of Homosexual activities… and the common Christian belief that Homosexuality is perverse, I do not share the common and historical Christian idea that Homosexuals are 'Extra evil/ sinful' or the desire to persecute them.
In truth I confess my own sexual perversity… which I need not go into any further detail, but mention the fact because in my view all so-called straight people are just as guilty of Sexual degeneracy as homosexuals are …. We all fall short of the mark of Purity and holiness… and that needs to be said because it exposes the hypocrisy of the Bigots whom desire to persecute Homosexuals, but turn a blind eye to their own sins.
In fact the sin of Adultery which is most common among 'Christians' ought to be considered *more evil* than plain homosexuality between consenting adults because Adultery not only offends God, and breaks the marriage covenant with him, but also involves dishonesty and the betrayal of third parties… the spouses…real victims of the offense.
Yet still I want to discuss the probable reasons why of all sinners and reprobates many Homosexuals seem to be 'Extra antagonistic' towards Christianity…. A tragic situation given that God's love towards us sinners motivated him to send Christ … so that …Whosoever calls upon the name of the Lord might be saved.
There is none righteous no not one… for all have sinned and come short of the glory of God… saith St Paul.
Many Christians however think that God hates Homosexuals, and that they are a class of sinner all on their own… and are without hope.
In my view the phenomena of Homosexuality is yet another signpost to the truthfulness of the Biblical doctrine of original sin and the fall of Adam. It's straight up weird.
As the saying goes God made Adam and Eve, not Adam and Steve.
The Human condition itself is perfectly explicable via the literal theology of Genesis.
God made sex pleasurable and most importantly… for procreation of our kind… yet true to form Sinful mankind has found ways to pervert this Divine order.
The Penis and vagina *Are designed* to function together as surely as the bolt and the nut, with the result… a miraculous thing… Children…. Little people… in accordance not with Darwin, but with the Biblical law of Kind after it's Kind… unfortunately after the fall of our Original parents…. We are born fallen beings… mortal, sinful, and perverse.
The First born Mortal murdered the second born…
And so the nature of fallen humanity has determined our History, and affected every society.
There is no desert Island filled with Noble savages… no times or places where societies have not had their share of Murderers, thieves, Adulterers, and Homosexuals.
The Laws of the book of Genesis are IronClad, and it is in that first book of the Bible that the perversion of Homosexuality is found full blown.
After the Judgment of the wicked world by flood, we see that sin had 'stowed away' on the Ark, and a Drunken Noah was raped by his son Ham, and later Descendants of his grandson Canaan built the notoriously Corrupt cities of Sodom and Gomorra.
These cities were destroyed by God Almighty… and this was in an age (dispensation) before The Mosaic Law.
Homosexuality…. Along with eating Shellfish were 'Abominations' prohibited to the Jews… as was working on Saturdays.
Adultery was also forbidden to Jews, and Jesus himself said that even if they Looked at another man's wife with lust that they had committed adultery in their hearts.
Not only does mankind have strange lusts… We are also by our sinful and lost natures prone to hypocritical Judgment and vicious persecution.
The term 'Faggot' is of course reference to times when the persecution of Homosexuals by Christians meant they were Burned alive… Google what a faggot was if you need to. (It is Ironic that many Homosexuals prefer to be called 'Faggs'…. go figure!)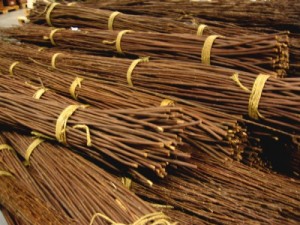 Why I myself don't share this historical lust to Legally oppress homosexuals is because I am a Dispensationalist Christian who understands just how Evil, Unchristian, and unbiblical this sort to Horror really is.
I understand that while the Bible does say that Homosexuality is wicked, displeases God, and was illegal under the Jewish theocratic Laws which were a part of their Covenant with him, that Christianity as preach by St Paul is a completely different 'voluntary society' under which no such legal imposition of morality can be rightfully endorsed.
Thus I condemn the historic persecutions of Homosexuals, Witches, Drug users, etc under the guise of 'Christianity' and 'Civilization' as being Wicked heresy and absolutely at variance with the true spirit of Christian grace and modus opperandi.
Christianity's solutions to the wickedness of humanity is via the Gospel of God's grace and voluntarily embraced values and ideas… not via Moral legalisms imposed on unbelievers via Political force.
Like every other form of Bigotry… so many Christians seethe with self righteous malice and lust and crave for the legal right to vent their hatred upon the target of their prejudice… and this is where the Demon possessed Lynch mobs and Stake burnings of history have caused the name of Christ to stink in the nostrils of so many sinners for whom Christ died to bring Salvations and Gods forgiveness.
And this persecution has been horrific!
And following Moral causation… Evil tends to produce reciprocal evils, this historic persecution has led to the phenomena that today Homosexual fraternities are Rabidly Anti-Christ … to an extreme and bigoted degree.
While this in itself is nasty and foolish, and has resulted in violence towards innocent Christians, and should be condemned… It is understandable given humanities weakness for recklessly and hypocritically dealing out evil for evil.
You would think that having been the victim of Bigotry and injustice that newly liberated minorities would be wise, and would hesitate to perpetrate similar evils against others… yet the fact is that Human beings are very slow to apprehend general principles, and are quick to take opportunity for venting their own personal hatred with violence.
Today Homosexuals stand at the very forefront of the drive to 'De-Christianize' western civilization, not simply on the political level (much of which I Agree with as truly progressive for civilization and Christianity), but more fundamentally they attack faith in Christianity, and biblical morality.
Two examples.
The first example I present is the musical genius and raving Homo …Maynard James Keenan of 'Tool'…. My favorite band.
I will talk about how guys like David Bowie moved modern society to make Bands like Tool possible very shortly, yet here I simply want to point out that few bands reach the heights of Anti-Christian distain, and revel in the highest forms of Homosexual perversity as Tool has reached under the guidance of Maynard.
His sexually perverse lyrics are descriptive and he writes Song Titles like 'Stink fist', 'Hooker with a penis', and 'Prison sex', and his blasphemies drag Christ himself down into his perverse mentality.
He accounts other Antichrists as his mentors and idols and apparently took pleasure 'Punking' Korn's Brian Head for converting to Christianity on M TV.
The behavior of Guy's like Maynard summon visions of the Cross road and bargains with Satan… offering Fame and glory, if they will serve him… and he gets their souls.
There is a video out there in cyber space with him dressed up as Red Satan… yet it is all a mockery.

My second example of the link between Homosexuality and the modern Anti-Christian movements is…
I personally know one of New Zealands most militant Atheists and Antichrists.
Radio and TV personality, Founding Father of the now disbanded New Zealand Libertarian party (Libertarianz), the unabashed Homosexual and Objectivist Lindsay Perigo.
In Politics I consider him my New Zealand mentor, to the extent that we both occupy whats is described in Libertarian circles as the 'purist' position… absolutely opposed to Political correctness, and compromise, and committed to standing on principle irrespective of how extremely unpopular any position might be.
Many times this has us standing among some of the most loathed minorities, in opposition to many of the most popular rallies for New persecutions.
Many times we have been criticized even by so-called fellow Libertarians for being too ridged and lacking Political expedience… after all is it not a political party's ambition to be popular enough to get elected?
Linz and I would always say NOPE!
We would say there is no point getting into parliament naked… without our principles… and that to fool voters about our real intents for the sake of getting elected would be the very height of Shysterism… and such strategies are irrefutable evidence of such candidates unworthiness to Govern!
We never did get elected… but does this prove we are wrong?
I think not.
I have put myself forward at countless elections, always with the same values and Ideals.
I have never been successful in being elected… yet I say I have never *lost* an election because I have always remained true to my personal convictions and always forthrightly expressed them to the voting public, even when I know how unpopular my Libertarianism is because it threatens the vested interests of the Status quo, and refuses to pander to the popular phobias of the masses.
We have also watched many of the 'expedient touting Compromisers who though claiming to be Libertarians, distain idealism and instead claim pragmatism to be far more effective in the battle for freedom … as Act Party members… they get elected to parliament by selling out many of their professed values…because their position is less threatening to status quo… yet Time after time, year after year… these types prove to be useless inert nothings… effecting no Libertarian reforms… just collecting a State pay cheque… funds for their party… and actually working for the beast against justice and libertarian ideals.
These sorts of people have never been responsible for the reforms that have slowly raised western civilization out of barbarism and oppression.
As Ayn Rand said… in any compromise with evil… evil wins.
Both Linz and I are Stubborn… yet we prefer the terms like Resolute… Stalwart.
So back to the subject… on this political level Linz and I are Kindred spirits, yet on another we are polls apart… the matter of Religion.
And it is easy to see how history will have guided many Homosexuals towards Libertarianism , yet also affected a deep hatred of Christianity… and not simply because of the persecutions… but also because it says Homosexuality is perverse and sinful.
They don't like being called perverts, and they have been militant… esp in the atheist Leftist sphere of politics in systematically attacking Christian values… far beyond merely the removal of unjust laws… but in attempting to 'normalise' homosexuality and obliterate the idea that it is sinful.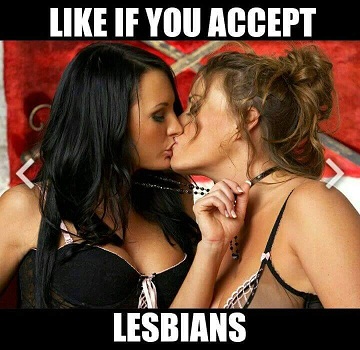 The Left via Marx has always been an Anti-Christian movement, always attempted to overthrow the Christian world view and install it's own Atheistic pseudo morality… Yet It is disappointing for me that though Lindsey Perigo is super intelligent and was smart enough to abandon Socialism for libertarianism… yet he still harbors a vicious hatred for the Christian religion… and in fact believes that belief in God is one of the pillars of tyranny.
As an Objectivist his personal Ego knows no bounds and any belief that he is somehow a pervert is tantamount to Blasphemy against his self-worship.
Interesting enough his Goddess… the Atheist Ayn Rand also thought homosexuality was immoral and perverse, yet he has gone to great lengths to argue *She was Wrong!* about this… proving *No argument… no matter who from what direction will ever convince Lindsey to believe Homosexuality is sinful.
Stalwart… or beyond reason?
Lindsay is dedicated to keeping his conscience clear about his personal sexuality… and there is plenty of Modern Psychology and pseudo science to under-gird his ideological Edifice.
As a christian vehemently condemn his chosen Religion of Atheism!
Not only because I believe it to be false, but just as importantly because in my view it is corrosive to the underpinnings of Libertarianism and the Justice of the principle of Equal rights for all…. which are squarely founded upon Biblical Theistic principles… Inalienable rights being *God Given* and above any dictates of Human government.
Thus I contend that despite that manifold evils that have been committed in God's name… that Linz is absolutely wrong… and that Religion is essential to Freeing humanity from Tyranny!
See some of my aruements >here< and >here< and >here< Nonetheless Yet I sympathize with Atheists , having been one myself... knowing the Darkness they mistake for light... and just how alien Theism is to the Godless. I spend a great deal of my spare time attempting to present well reasoned arguments both for faith in the Bible, and exposing the follies of Atheist materialism. Though there is no *HomoGene* yet still Modern Atheist Evolutionary psychology is attempting to obliterate Christian morality by denying freewill, and saying all our thoughts, choices, and desires are nothing but machine programs originating in our DNA. For Homosexuals this would mean they cant be morally responsible for their perversions any more than a waterfall is responsible for gravity. Via such a conception the idea that Homosexuality is genetic eliminates the whole accusation that it is 'Un-natural'....against nature. Read more >here< Any one Goggling Lindsay Perigo and religion, atheim, etc will find mountains of his works that seethe with bitterness and hatred for all things Christian... for theistic religion in general.... to him they are all equally false... equality oppressive and Evil. The perseverance of Homosexuality while supporting the doctrines of the book of Genesis *actually defies the theory of evolution* because if it was merely some form of Genetic anomaly... it is definitively *a dead end*.... Homosexuality makes such Genetics... less fit to survive... because it is sterile... tending towards Extinction. His unwavering animosity towards Christianity has meant that despite our Political Comradeship, Lindsay and I are so diametrically opposed on the question of Religion as to only communicate on rarest of occasions...and this is sad because as Libertarians we could have been the best of friends and allies. The choice to keep our lives separate is no doubt mutual… I do it to insulate myself from his Rabid atheism, and I assume he does it to insulate himself from my Rabid Christian Theism… though we may find each others political posts inspiring, and fortifying, We find each others daily rants about religion intolerable. .. so in keeping with the best Libertarian ideals… we simply leave each other alone. I pray for his enlightenment and Salvation… yet it appears to me that Homosexuals are some of the most blinded souls to the mercy and forgiveness of God. I hope that if he ever reads this post that it gives him pause. Here is but a tiny snippet Anti theism/ Anti-Christianity from Linz's pen... quite a mild example at that, yet shows just how he maintains his hatred by reliving the dark ages... "In the case of the good guys like Aristotle and Jefferson, their lapses contradicted their essential goodness. In the case of Christianity, persecution, torture and bigotry went with the territory (and still would if the fagot-lighters had political dominance)[ie, Christians are EVIL!!!]. They who believe absurdities (such as your lonely goblin story) commit atrocities. [See, see, EVIL!!!!] They who are capable of believing in the justice of eternal torture are not going to have any qualms about inflicting temporary torture [Oh, except for not wanting to end up there themselves, but we'll ignore that ... Christians are EVIL!!!!]." Lindsey Perigo Many Homos refuse to forget the ages of persecution… even though they themselves may have never have experienced any of it. They will have encountered plenty of Zealous Christians motivated by the same Self-righteous hatred who have told them 'God hates Fags'… and insisted that Homosexuals are far more deviant sinners than themselves. This Rank hypocrisy of the Christians only serves to strengthen their resolve to die unrepentant … thumbing their noses at Christ with their dying breath, yet in reality The Bible does not single out Homosexuality as being more wicked than other sins, nor does it instruct Christians to hate them… yet still many do. To Homosexuals… Militancy against Christianity is exercising their Rights… and paybacks for centuries of oppression of 'their kind', and to Libertarians like myself it is a just that they are now free not only from persecution for being gay, but also to speak their minds without censure… even though many of them are now actively attacking *my own faith*. Not only do I understand where their angst came from, I believe they have the right to reject Christ, and vocally express their views, and am glad that the era of Legalistic oppression of homosexuals is virtually over in Western democracies. And here we Return to David Bowie and his Gay Friends and contemporaries, whose musical talent has helped to break down the walls of bigotry by their sheer genius… and musical gifts they have bestowed upon their generations. They were a big part of the movement of Liberation, often activists and spokesman. They are adored by millions. Society no longer cheers, but morns when they die. And I am one of their fans who love the music... and the freedom that comes when ancient tyrannies crumble. I cant help but chuckle about the revelation that David Bowie was getting so High that he cant even remember making one of his most revered Lp's Station to Station. :-D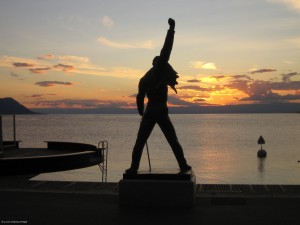 Swiss monument to Freddy Mercury.
Yet typically for mankind…. As Ralph Waldo Emerson… 'the law of Compensation' is a part of the human condition, and is at all times at work.
This law means that for every advance, progression, reform, positive Good innovation… there will result… from the human condition some Declines…. Some negatives.
This means that when some good man creates something designed to improve the human condition… that some scoundrels will in short succession figure out how to use it for wickedness… and so it is that Homosexuals in western civilization have not merely been liberated from oppression, many are hell bent on actually manipulating the general bigotry of atheists towards traditional Christianity, into Lobbying for Laws forbidding Christians from exercising their own religious liberty!
Theses militant Atheists seek to prevent Christians vocalizing their belief that Homosexuality is sinful… by labeling such expressions as 'hate speech'.
Having been granted the right to get 'married'… some homosexuals maliciously call upon 'anti-discrimination laws' in the hope to *force churches* to perform Gay marriages *against their own will and beliefs. They demand Christian Bakers bake them Gay Marriage cakes, etc… and all this is not only a gross hypocrisy on their part, not only new oppressions, but also ammunition for those bigoted Christians who resisted Law reforms that removed oppressions from Homosexuals.
Wikipedia has a page on 'Militant Gays'>here<.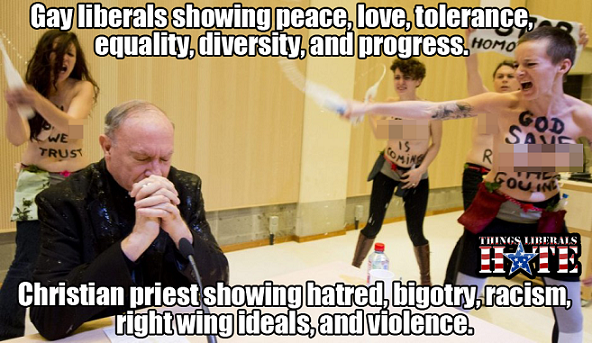 Yes, Mankind as a society appears fated to remain unregenerate… It is not only the poor who will always be with us…. But also the spirits of Bigotry, Hypocrisy, and Oppression.
They just take on new forms… and reciprocate… as power shifts from one side to the other.
Thus it is difficult for a Libertarian to say that Western civilization has in reality become more enlightened… but rather gains on one side are being counterbalanced by regressions on another.
Homosexuality is nothing new, yet in terms of 'the salt of the Earth…. Christian values and it's cultural paradigm… the moral slide that David Bowie and Homosexual atheists have played such a massive part in may be understood by looking back… Bowie was 'Shocking for his day'… yet comparatively benign compared to what is needed to shock us today.
We have all to a certain degree acclimatized to the 'Post Christian era'… We are inoculated rather than enlightened… at ease with Sexual perversity…. We feel this liberalism as an opiate on our conscience… yet which is in reality a regression back towards Sodom and Gomorrah.
We read articles predicting consumers are expected to buy more 'Gender neutral' toys this year… 'As the lines between sexes continue to Blur'.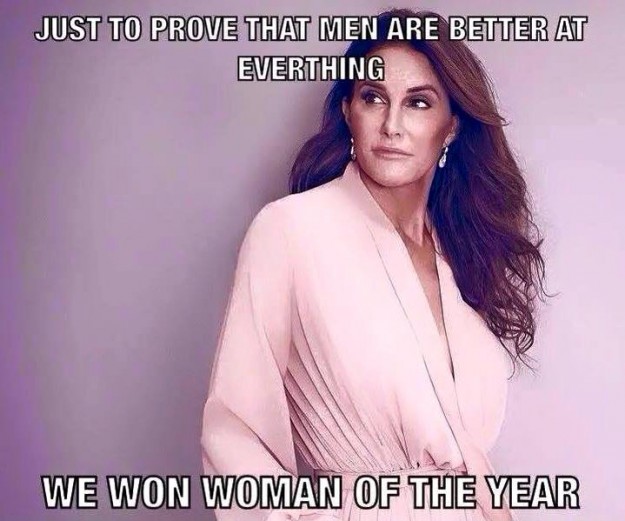 We are all more comfortable with our own sins… we feel less need for Christ.
Many Christians are forsaking the spirit of Persecution of Homosexuals… yet because of the Atheist propaganda that has accompanied this shift… they themselves have been abandoning faith in the veracity of the Theology of Genesis!
They Join the Infidel chorus in 'normalising' and morally sanitizing Homosexuality!
Some Liberal churches willingly perform Gay marriages, have Gay Priests and ministers, etc…. and in my view this is nothing short of a sell out… the loss of Truth… part of the slide downhill.
It is one thing to stop persecuting sinners and infidels… yet quite another to endorse them and absolve them of sin.
It has always been the hardest thing for me as a Christian Libertarian to walk the line between these two factions of Christianity… to one moment be seen standing with the liberals against oppression, and yet the next be standing with the conservatives in support of their rights to call homosexuality Sinful.
Both sides think I'm a sell out… and Most Homosexuals dislike me simply because I am a Christian.
How many 'Facebook likes' will this Blog post receive?
I expect very few.
This is not the note I was hoping my tribute the Great David Bowie and discourse to finnish.
His Death from Cancer of the liver is tragically but one of millions… my own Dear Aunty Carol died that way.
Modern medicine being able to thwart many of the Grim Reapers traditional weapons… he resorts to this accursed blight more and more… and it is greatly feared.
Yet still the Upside of such deaths gives the departing time not only to say good bye to friends and loved ones… it also gives them time to contemplate their own spiritual condition knowing they are about to pass through the door into eternity… it gives then opportunity to call upon Christ to be saved.
The fact Bowies second marriage to a stunning Muslim woman lasted 23 plus years an was cut short by his death, leaves us to speculate that he had in fact abandoned his need for homosexual gratification, and none other than Christian Evangelist Ray Comfort speculates that Bowie himself may have been contemplating his approaching appointment with his maker … and "returned to the faith of his youth"… in his last song named 'Lazarus' he sings… "Look at me Man, I'm in Heaven…".
I truly hope so!
For the blood of Christ is powerful enough to redeem the foulest, most depraved of sinners who but calls upon his name…. and I say for all his sins and perversions… for all his participation in the moral slide of contemporary western civilization… David certainly was not the most evil of men… not by a long shot.
Far Worse in my book are all those who commit persecutions and evils in Christ's holy and blessed name because they inspired the backlash and rejection of Christ.
David will be greatly missed.
Tim Wikiriwhi
Christian Libertarian.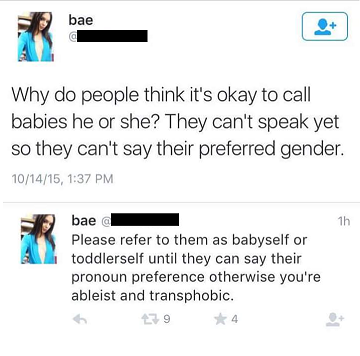 Update:16-1-16 Stuff article: David Bowie's sexuality is still hotly debated, but does it matter?
"In the days since his death, lesbian, gay, bisexual and transgender fans have shared how the rocker influenced their lives and helped bring queer culture into the mainstream in the 1960s and 1970s. In essays, interviews, on Twitter and on Facebook, they told how his rise gave them strength.
Many saw a kindred spirit in Bowie's various characters and gender-bending style, beginning with his first androgynous persona, Ziggy Stardust, in 1972. Not only had he made a glittery, alien-looking creature look cool, he had helped pioneer a sexy (and marketable) form of otherness that mainstream artists have tried to replicate in the decades since…"
Read more >Here< Update 2: 20-1-16 Bowie Really is in Heaven!! :-)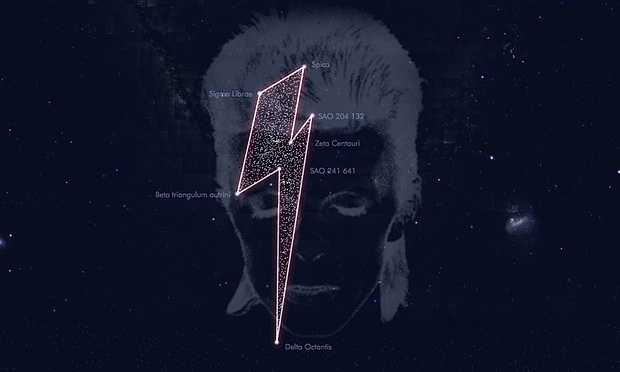 Read >>> David Bowie: astronomers give the Starman his own constellation.