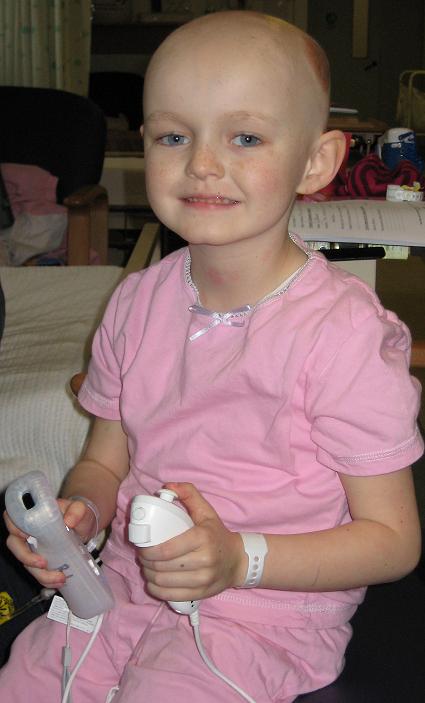 Why, in this world of ours, do millions of Innocent children suffer and die?
This is a very important and perplexing question.
Without writing a book I would like to touch on a few points.
It is difficult to discuss this subject in a manor which will bring solace to those immediately in the Pangs of grief.
I have in the past made the great mistake of attempting to comfort people whom are grieving, or have been the victims of serious evils with long winded explanations.
That is foolish!
The best thing to do at such times is to simply share their grief with them, and let them know you care.
Only when they are ready to discuss the 'Why does shit happen?' question should we deliver our thoughts and beliefs.
I put forward the argument that we are faced with a set of Options from which we *must choose*.
I warn that because Evil is Evil, that even though we may pick the scenario which appears the best, the most rational, we cannot expect to be 'filled with happiness'. I say we may be able to understand and even find serenity, yet still wish things were different… that evil did not exist.
So why does evil shit happen to good and innocent people and children?
The Atheist will tell you Religion is bullshit!
Ie that The existance of evil clearly proves that no Good God exists.
Many Atheists will say Children die simply because we live (objectively speaking) in an Amoral, Cold and indifferent universe (in which the 'survival of the fittest' is said to dictate who lives and who dies).
They say that in such a universe child mortality is not a moral question, but simply a cold hard fact of reality. (Richard Dawkins will tell you 'Why Questions' are silly questions!)
They argue that the idea of justice is a silly human/ subjective notion and as such is culturally relative… no one view triumphs as objectively true.
They argue that though we may sympathize with those who grieve the loss of a child as a legitimate cause for sorrow, yet still they maintain that any feelings we may entertain that such deaths constitute an objective moral outrage… are merely childish delusions.
There is no 'ought' or 'ought not' in a purely materialist reality.
They say everything that happens… from the formation of the Planets and stars, to the tears which flow from a mothers eye are all inescapably determined by the Laws of physics… and only a fool can believe things ought to be different than they are.
I am no doctor, yet the unspoken psychology which underpins the Atheist 'faith' interests me.
I think in many cases, the Cold 'realism' atheists claim to possess is actually self delusion.
I say many who put forward the above argument are lying, and cant actually live by their own tenets.
Why would I say such a thing?
I say because very often Atheism is accompanied by a deep hatred of Theism.
Why, I ask, do Atheists on one hand claim Philosophical indifference, while on the other they clearly harbor a passionate hatred against the idea of God?
If you think about it,… according to their own world view… they have no right to such passions. They ought to have serenely surrendered to indifferent, cold unalterable reality!
They have no basis for petty indignation!
Thus it is my contention that their vehemence betrays the fact that they harbor a sense of injustice at the way our world operates, esp when it comes to the suffering and death of children… and this rears itself in hatred towards God, and those whom claim to believe 'God is Good'.
When Christians like me express faith in a Good God, rabid atheists often betray their acute awareness of objective morality and sense of injustice when they Hatefully retort "How Can you believe in a Good God when there is so much horror and Evil in the world!!! (Its more of an exclamation than a question)
They have let the cat out of the bag!
I say their innate knowledge of good and evil and sense of injustice.. is One of their pet unspoken psychological reasons for choosing Atheism.
Few will admit this… not even to themselves.
They will attempt a justification for their hatred of religion by such arguments as "Religion is the cause of War, and barbaric superstitions… They may quote Voltaire…"Believing Absurdities leads to the commission of atrocities"… yet insodoing they… by their own reasoning are merely expressing their own subjective morality! Ie by denying Objective morality they have no legitimate moral ground to condemn *any Barbaric practices* as they have rendered all morality to mere opinion… and thus by their reckoning their opinions in realty hold no more weight than the Satanist whom thinks raping and sacrificing children is ok.
By atheist logic reality is indifferent to questions of morality.
Thus I argue while it is not impossible for an atheist to be a good, caring, and humane person, it is impossible for a 'good person' to live consistently with atheism… they will find themselves appealing to an Objective morality everyday. Thus Atheists like Dawkins are deluding themselves.
If the Atheists are correct. The question is answered, and there is little more to say. Life is brutish and short. You don't like it? Tuff! *Harden up!* Better to be a hammer than a nail!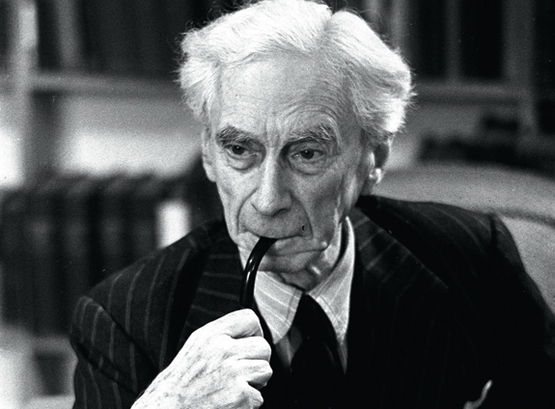 'Honest atheist' Nobel prize winner Bertrand Russell quote:
"Even more purposeless, more void of meaning, is the world which science presents for our belief. Amid such a world, if anywhere, our ideals henceforward must find a home. That man is the product of causes which had no prevision of the end they were achieving; that his origin, his growth, his fears, his loves and his beliefs, are but the outcome of accidental collocations of atoms; that no fire, no heroism, no intensity of thought and feeling, can preserve an individual life beyond the grave; that all the labors of the ages, all the devotion, all the inspiration, all the noonday brightness of human genius, are destined to extinction in the vast death of the solar system, and the whole temper of Man's achievement must inevitably be buried beneath the debris of a universe in ruins—all these things, if not quite beyond dispute, are yet so nearly certain that no philosophy which rejects them can hope to stand. Only within the scaffolding of these truths, only on the firm foundation of unyielding despair, can the soul's habitation henceforth be safely built."
The alternative to the atheist amoral world view in which the moral question regarding suffering and death of children is written off as ignorance is that there really are objective standards of 'ought-ness' in the universe… and that having feelings of injustice are not silly delusions… not mere evolutionary expedients… but valid. Ie that such feelings are an awareness that some experiences and realities 'ought not to be thus.'
If we accept this second view to be correct, immediately we must ask then how are we to know what is truly moral and what is not?
What is the standard by which we may rightly judge events, actions, and cultures as being Good or Evil… how do we escape mere subjectivity and cultural relativism?
Ought we to be governed by our sentiments?
And what about 'Natural evils' like floods and disease and distinct issues from Man made evils?
I will give you my veiws on this in (part 2,3)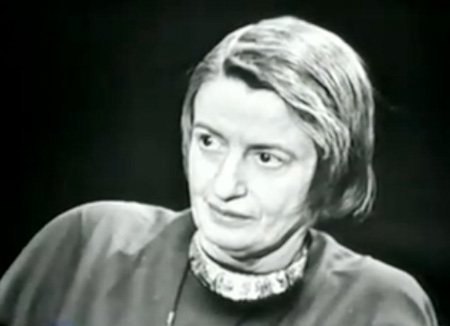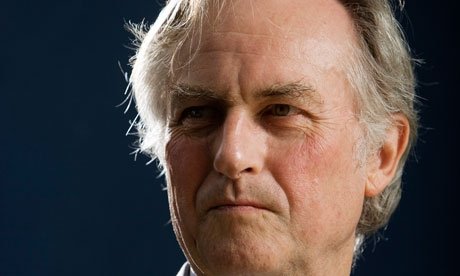 Dishonest Atheists Ayn Rand and Richard Dawkins whom pretend Atheism is not Objectively Amoral and nihilistic. These AntiChrists decieve Millions of souls!
"Blind Leaders of the Blind and both shall fall into the ditch".
Tim Wikiriwhi 23-6-12
Read more…. >>>>> Part 2… <<<<< Plus Links to more posts (below) .... Car Crash
The hope which is In Christ. Terrible grief shall be turned into great joy!