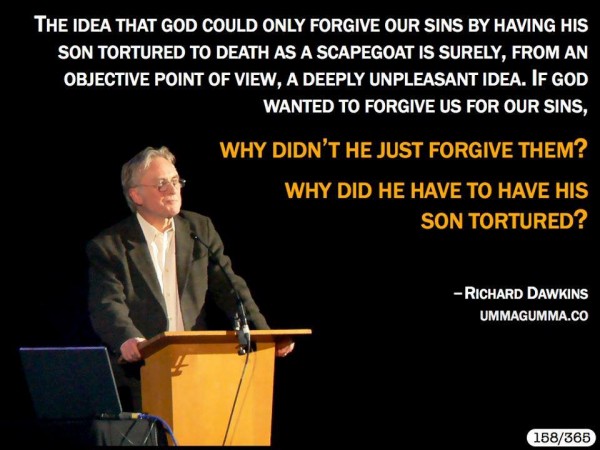 That Christ's atonement for sin on the Cross is a very unpleasant Business/ Idea I agree… yet this does not make it objectively false.
Indeed The Cross makes us realise just how costly our sins are and how serious God is about judgement.
'The wages of sin is death, but the gift of God is eternal life through Jesus Christ our Lord"
St Paul. Roman's 6vs23
Dawkins obviously does not consider his own sins… are that bad.
Dawkins needs to understand that God is God, and appreciate the obvious just reality that God sets the terms of Salvation…not him
It matters little if we may find Christ's substitutional atonement on the cross an offensive proposition.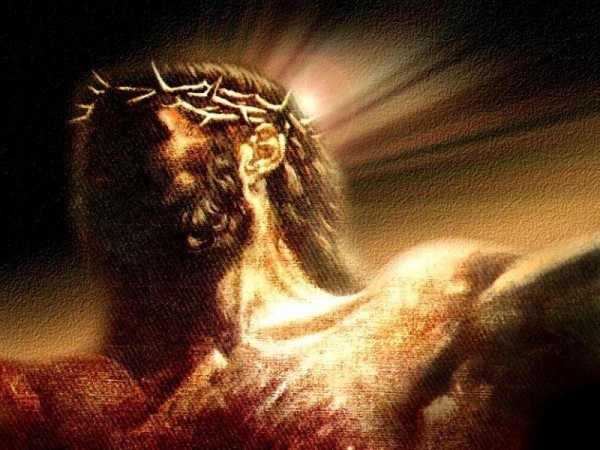 God chose a means of salvation and the restoration of our communion with him which puts all human beings on the same level.
Receiving Salvation is not a vain self-righteous act, not a reward, or an intellectual achievement.
To receive Christ We must humble ourselves… and admit our personal moral guilt to be saved.
This is what Proud and Vainglorious Toffs like Dawkins hate!
The Idea that they must give account of themselves to God is bad enough… but that they must do so on the same level as the rest of us … one of the great unwashed… is unbearable!
There is no Elitism in the gospel… "for all have sinned and come short of the glory of God"
St Paul Roman's 3vs 23.
Dawkins exposes his great ignorance of Religion… in particular the Theology… the principles which underpin Christ and the Cross.
He actually proves he has not even bothered to learn even the basics about the Religion he spends his life attacking.
The need for Christ was immediate following Adams fall, having broken his covenant with God, the punishment of which was Death.
If Dawkins bothered to read the Bible he might just come to apprehend that Christ was typified by God clothing Adam and Eve with the skins of Animals, That he may be seen in Noah's Ark, By Abraham Offering up Isaac… God Providing a sacrifice…. By Moses holding up the serpent on a stick…. etc etc
Sin and Evil are why we have Wars, Murders, Rapes, Poverty, Lies, Perversions, Robberies, extortions, Tyrannies, etc etc.
This is why God will judge with wrath… for Justice's sake!
Yet he send Christ "For God comendeth his love for us in that while we were yet sinners, Christ died for us"
St Paul Roman's 5vs8.
"Whosoever shall call upon the name of the Lord shall be saved"
st Paul. Roman's 10vs 13.