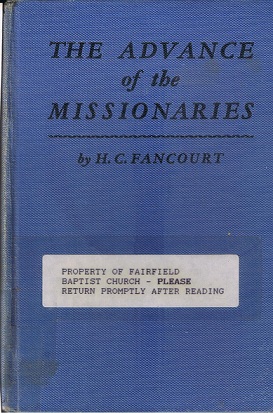 As a Bibliophile few things can compare to the discovery of a Book that contains monumental truths, that have been Forgotten or ignored.
Truths that radically challenge the direction of current politics and thought.
They can be plainly written… innocent of any political motives… yet the weight of their implications for anyone who grasps them are profound.
And it can take *special people* to appreciate how important such works are…. people who appear to have been specially prepared before hand to be able to recognize and understand what is at stake, and to be burdened enough to carry this information out into the world… knowing they will face a hostile reaction from the vested interest of the status quo, and all the people who have been deceived into believing the Falsehoods and revisionist histories which prop up current political agendas.
This Blog post is yet another one of many that though it is of First Rank in importance, I have delayed producing it out of fear that I am too exhausted to do the subject justice… so I have procrastinated.
I have decided that I best approach this subject in two parts… My personal rant being part 1, and the full body of the topic in part 2… with a link to to this first part in the appropriate spot.
I almost chose not to write this first part because of it's "ME, ME" factor…. "I'm so great" "I'm So Clever!"… which is rightfully cringe-worthy, yet I realized that unless I do write this first part, opportunity to write some valuable insights will missed, as well as some valid explanations as to why I feel compelled to write such things.
Now I could write this in a less grandiose manor, yet again this would miss opportunity to employ literary (and biblical) 'motifs' that deserve to be utilised because of their value and thereby kept alive… so let me beforehand apologise for any lofty Flying horses I paint myself riding across the Stratosphere. 🙂
I do so because I think it's important for Individuals to feel valuable, and that their lives have *Real Divine purpose*… that they have Missions to achieve in this life…. if only they are brave enough to follow their convictions.
Enough said… Here is Part 1… about a plain blue covered little book called 'The advance of the Missionaries' by H.C. Fancourt.
A book that deserves to be republished and disseminated throughout New Zealand schools, and Bookstores.
******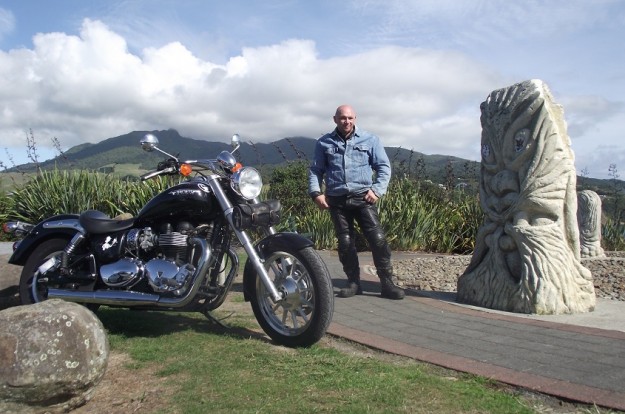 'Black is the new white'. When being a Radical becomes the new conservatism, and requires a new Radicalism to confront it… enter Tim Wikiriwhi.
I am fast approaching 50 years of age, and of Maori descent on my fathers side as my name evidences, yet I am also a Christian, and of Pakeha descent on my mothers side.
I hope mentioning the fact that I am a Christian will not cause too many of my readers to click on the x… yet as my subject in the title says this blog is about a book on Missionary work, I will assume most readers will be prepared for some discussion on religion.
And it is with this in mind that I have decided to weave in some Biblical constructs into my story to flavour it with the concepts of Providence, and that Human individuals each have a Divine purpose and reason to be here on planet Earth.
It is up to individuals to seek out what is their vocation.
So let me breifly explain why I believe the circumstances of my life… though at first glace appear to be full of negativity, ultimately have fitted me to be able to write on the following topic, and embark on such a radical departure from the socially engineered norm.
As I have already said, my Mother was Pakeha, my Father was Maori, and without dragging out the tale, it will suffice to say that My mother left my father when I was about 3 years old because he was a violent drunk.
You can find a more detailed account of this in a speech I delivered >here.
I am not here wallowing in a 'Poor me' story… though obviously when these sorts of troubles break up families this can have very terrible effects on Children, and sadly this is a very common horror faced by a disproportionate number of Maori Kids, comparative to other demographics.
This does give me an inside view of such social and individual trauma and how it can affect the development of Maori Kids and their perceptions about life.
One aspect that may be seen as a negative that happens to many Maori children is that my parents break up resulted in us three children being separated also from our Maori whanau, and with the process of time becoming completely alien from that side of our heritage.
We missed out on growing up in close relationship with our Maori kin… and without doubt that is a great loss.
Yet it at this point I wish to introduce the concept that even through bad events and circumstance, that Providence can shine and work for good.
When I and my brother and sister were separated from our Maori whanau and their influence, we were immersed in the Pakeha world and raise under the wing of two of the most wonderful human beings that ever graced God's own… My enlightened and benevolent Pakeha Grandparents John and Marie Clark.
They were Both Teachers, Both Civic minded and liberal, Compassionate towards Maori, and raised a family of socially conscious children who went on to be Teachers, Policemen, etc.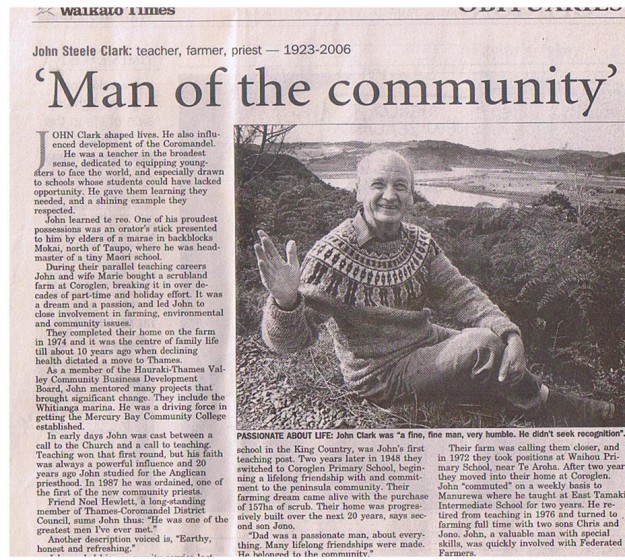 My Pakeha Grandfather was Loved by the Maori people because he went out of his way to help them, spending many years teaching in Maori communities, he learned to speak Maori fluently, and was given a Taonga of Great Mana… a carved orators stick of which few can compare in power and beauty.
This Taonga would be the highest treasure in our family… it's significance and meaning inspire awe and reverence for our great Father.
Much Higher than his medal for public service from the PM Geoffrey Palmer.
My Grandparents adopted a Maori child into their family who was the victim of abuse, and he became my much loved 'Uncle Paddy'.
Granddad Died in 2006 and I have written a short tribute to his memory >here.
So though My parents Divorce had negative aspects… they were greatly mitigated by the positive influences of my Pakeha family… and so my upbringing in the early formative years of my life was separated from my Maori roots.
How this separation has served to prepare me to now help those of Maori Blood, I liken unto the biblical story of Joseph who was sold into slavery by his envious brothers… a terrible thing to happen yet a circumstance that Providence used to save the children of Israel from starvation and destruction in the wilderness.
I would hope my readers are familiar with this historic drama, and those of you who are not should go and read it.
You will find it in your Authorized King James Bible Genesis chapters 37-50.
My point is I believe God/ providence works like this in all our lives… that we experience circumstances to prepare us for our true mission in life.. and make us uniquely qualified for the noble tasks that need men and woman of character and principle to champion.
Thus I was not radicalized with the idea that Pakeha are Greedy Racists that Rob Maori of everything and seek to keep them underfoot.
My experience was the very opposite… that there was a loving and mutual respect between Maori and Pakeha… an enjoyment of each others company…. Co-operation for commonly held ambitions.
I was not raised to think of myself as a Warrior… or that my Race was of any consequence at all.
I was taught to be self responsible and to treat my fellow humanity with respect and equality irrespective of their ethnicity.
And I was encouraged to dream about a future as a Teacher, a scientist… eventually I chose to become an engineer, which is a *secular trade* meaning it is not an atheist trade, or a Christian trade… not a Pakeha trade… or a Maori trade… it is simply 'A trade'… a set of valuable skills and wisdom that is useful to *anyone* who chose to apply themselves to gaining mastery of the art, and it will enable *anyone* to earn an honest living and support themselves and their whanau, and help them to pursue their dreams and ambitions at their own expense.
Life is *what you make it* So many people wallow in misery because of their own foolish choices and ideas… yet love to blame others.
God was preparing me for my task ahead. I Believe this, yet even if you dont believe in providence, I am sure you can see how circumstances molded *this Maori* to perceive the relationship between Maori and Pakeha New Zealanders as being very different to the political Propaganda of the Maori Radicals and what has become via 4o years of agitation 'The official line… that Maori are the victims of a Rapacious 'invasion' and that all their negative social statistics may be squarely blamed on colonisation and Pakeha Racism instead of their own lack of Ethical self responsibility… their willful dependence on Welfare… their victim and blame mentality… all of which is being fed by a nasty political class of racists who use this misery for their own political ends.
Just how ensnaring and hate-generating such ideas are is reflected in the vehemence of the protester against anyone (like myself) who dares challenge the legitimacy of their outrageous claims.
The mainstream media labels anyone who dares challenge the Official line of pandering to "Maori Treaty grievance" as being 'Hate speakers'… Racists… dangerous … whose opinions must be suppressed.
So such were the influences of my early childhood.
Yet everything was not Rosy, my mother shacked up with another dangerous psychopath who would take us away from the safety of our beloved Grand parents and traumatize us for years to come… causing all sorts of psychological and physical problems and wounds.
as this has little to do with the topic I will skip it, other than to say that my life has never been plain sailing, and that I myself have traveled a stormy sea….and come very close to ship wreak many times… yet thankfully I have always had … that island of good sence to look back to… that was the values my Grandparents and Pakeha family instilled.
I became a Christian at the age of 18, and thus began my walk with God… I at least knew who he was, though my rebellious nature would take years and years to subdue… and still to this day is quick to sin.
My ongoing saga would involve suffering a personal family break up and several dark years in depression… an outer-body experience in which I became another person… dangerous and filled with anti-social malice.
I did things in this period of darkness completely out of character and this brought me into trouble with the Law.
Things for which I am greatly ashamed of, yet must still own.
Today I have tried yet again to reinvent myself… not to be *That guy*.
I now council men who find themselves in such circumstances to take extreme care not to spiral downward like crashing plane… for it makes climbing skyward again so much harder, and many of the hurtful things that you do to others can never be undone… and you must carry those deeds in your conscience for the rest of your days.
These experiences have given me empathy for the countless lost young men who end up on the wrong side of the law, and a belief that anyone can recover themselves and reform… if they have the will to do so.
After many years of rebellious youth and young adulthood, again Providence would conspire to lead me out of the storms… and teach me the final lessons that I needed to learn so that I would be ready to face the monumental task ahead.
I grew in wisdom of the principles of Christian ethics, and in Political science, and how to apply the principles of ethics to actual outcomes in real time… the apprehension that we exist in a realm of moral cause and effect, and thus the massive implications of our personal moral self- responsibility for our own choices and values we embrace.
For it is one thing to be taught about ethics and values, but quite another to learn how to actually apply them and understand how our ideas impact on our lives.
Most of my life I have lived very much as the socialists tell us things are… Like a little boat with no oars at the mercy of Gigantic waves and Riptides…. a victim of circumstance… rather than circumstance being the great moral teacher… calling each of us to quit moping about… crying about how tuff and unfair life is.. and instead take command of our own vessel and purposely steer ourselves into the wind.
To take responsibility for the sort of person I am…. that my own character is determined by my values and the choices I make.
I am not particularly intelligent, so I learned most of my valuable life lessons the hard way by personal experience, rather than by learning from *other peoples mistakes*… which is far more intelligent.
When I reflect on my own life I see how I myself was contributing to the negative social statistics… yet by the grace of God I have at least been smart enough to learn to stop banging my head and wonder why it hurts… and been led to apprehend the nature of the real issues that face Maori … and others who occupy the blunt end of our society.
My School has not bequeathed me with fancy certificates of learning… no honors… no Initials follow my name.
I dont speak from having sat at the feet of Ivory tower intellectuals… which is another blessing, for the schools of our nation have been filled with the Propaganda mongers of the Treaty grievance industry.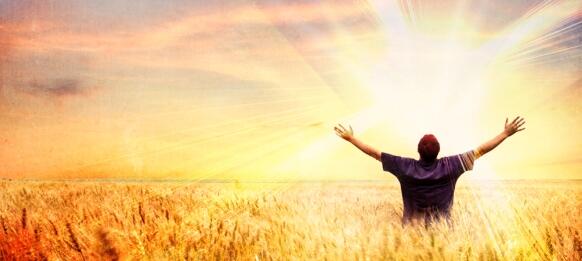 I have learned the true value of the Bible, not just in the salvation of my soul for the next life, but it's Life saving ethics, and it is at this point that my introduction to this wonderful little book begins, and why I value it among my most precious books, and also why I will be taking the trouble to give my Blog readers a worthy Review.
I have not touched on the doctrines of treaty separatism today or how the malicious doctrines of Maori Radicalism have now become 'the conservative view'. It has been enough for me to describe my journey and how today *I'm the radical* because the truths I champion are in stark contrast to what is being taught in schools and via the media.
You would think that there would be thousands of Non-tribalist Maori out there with similar experiences as my own, who would agree which what I have said, unfortunately these thousands to great extent have been swept up by the Radicalization of The Treaty separatists as much as those whom have close ties with their tribes. Indeed many of these Maori have been made to feel ashamed because they dont know their Whakapapa… like my Uncle Paddy… and recently the Comedian 'Gish' explained these feelings too (see video below).
Because such a large percentage of Maori actually live in cities completely disconnected from their tribal roots… often not welcome there… The separatist movement has invented another Tribe 'Ngati Urban Maori'…. so they too can join the Grievance band wagon.
So to borrow from the Bible again, I feel a bit like John the Baptist…. alone in the wilderness calling my fellow Maori to 'Repent'… and make yourselves fit for the kingdom.
Mine is the voice of one crying in the wilderness.
I am appealing to Maori who can see that what I am saying is true… yet of course it is dangerous and alienating to any that would dare stand with me in opposition to the political agenda that grants Maori special rights and privileges… an entire industry and 'economy' and hundreds of millions of tax dollars.
Again in regards to the vile racism of the Treaty grievance industry I quote from the book of Revelation… "Come out of her, My people, so that you will not share in her sins or receive any of her plagues." Rev18vs4.
I want to highlight the truth that Parents, and teachers hold such a massive power over the minds of their children and young people… and that even adults who are ignorant of the truth can easily become the willing victims of evil propaganda that pretends to have their best interests at heart… yet leads them down the Road to hatred… Read about where haters come from >here.
Haters Gina Hate…hate hate, I'm asking you to heed Taylor Swift and Shake Shake Sake it off!
For your own sakes.
My Father disappeared into the South… changing his name to avoid Child support dues… and eventually fathered another little Girl… my sister whom has only recently made contact with us… much to our Joy, and we are yet to met.
She has lived in complete isolation, and so it will be a great day when we embrace.
Also via facebook I have been able to establish contact with many members of my Maori whanau and it is heartening to know that they are open to building closer ties.
I am grateful that in spite my views are in stark contrast to what is considered 'normal' and 'right' that they have all been very warm towards me which shows greatness on their part, and one of the chief reasons I am writing these blog posts it to try and explain myself clearly to them to hep them understand that I am not the enemy, and that in truth I have the best interests of the Maori people, and all New Zealanders as a whole at heart… because in truth there is no conflict of interest.
Liberty and Justice, and equality before the law serves everyone best.
Life is hard… a struggle, and there definitely are political injustices that make it difficult to climb up out of poverty , yet they are not the injustices as described by the dishonest and deluded socialists… of the Left and Right.
In fact most of the injustices may be squarely leveled at the corrupt Nanny State politics of these socialists themselves!
They tell Maori they are victims, they tell them they are not responsible for their own well being… etc etc that they need to be treated as basket cases…. yet all this is doing is passing the buck and ensnaring Maori further in welfare dependence and Race hatred.
I Seek to absolutely reverse these doctrines of victimism and dependence… yet to do so I must speak Hard truths that require the self-ownership and personal effort and responsibility of each Maori person *as an Individual*.
And at the heart of all this lies the ethics that are integral to Christianity… self reliance, self responsibility.
It was Providence that brought the Missionaries here from England.
God's Compassion for the Maori.
My next post I want to start explaining the monumental impact of the Christian message upon the Maori people… as it was brought to these islands by the selfless and brave Missionaries who came here not out of greed, or a desire for conquest… but out of Christian Love and a desire to shine the wondrous light, of the gospel and the brotherhood of humanity… and how this Saved the Maori people from self destruction and the misery of the darkest forms of savagery and superstition that were the lot of Pre-European Maori subsistence.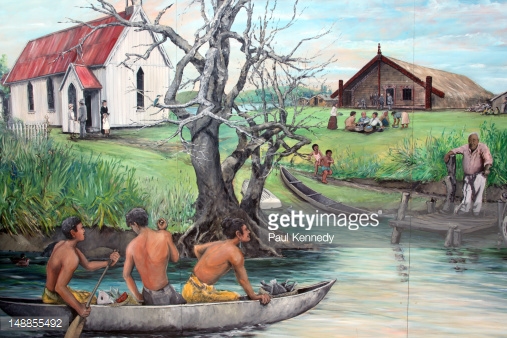 That contrary to the lies of the Anti-colonialist Maori Radicals… that Christianity and British sovereignty raised up Maori out of the most wretched conditions… and that in comparison even the most destitute today are still by far better off than when Tribalism was in full swing, and War, slavery, and cannibalism was the norm.
I have lightly touched on this >here.
I have spent the best part of two decades attempting to share the positive vision I have for Maori that will come by ending racial separatism, and starting a new Era of Self-Reliance and Co operation, and I will continue to do so as long as the evils of Racist treaty separatism continue to destroy race relations in our nation and keep Maori wallowing in self-pity and malice.
These are at the heart of why I seek to promote the truths that are in this little volume… 'The advance of the missionaries', and intend to see it in print again, or available as an E Book… and would appreciate any help that people out there can give me.
Please contact me in the comments below, or private message me on Facebook.
So ends my introduction to this subject.
It will appear as a link at the beginning of my next post.
I hope I have stimulated interest in the main body of truth that I hope to share about my topic.
Cheers to my readers who have endured such a long post.
Tim Wikiriwhi.
1611 King James Bible believing Dispensationalist Christian and Libertarian.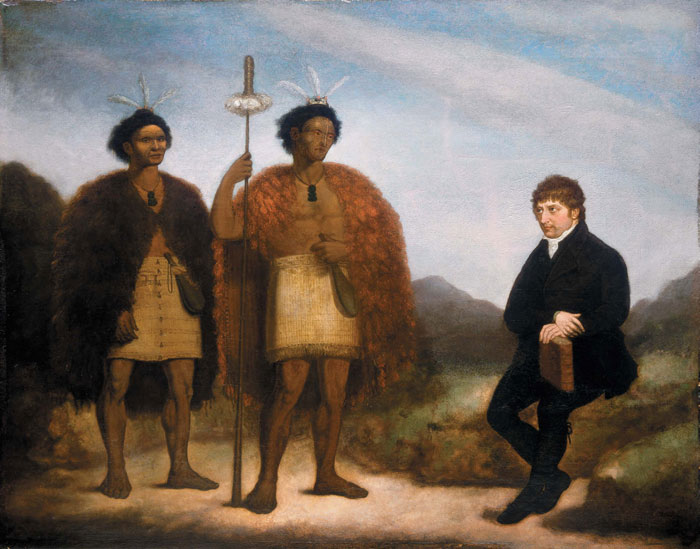 More from Tim…
Read my Free Radical article on Bainimarama's Fijian Coup and The Right of Revolution' Here:
Read about my condemnation of Tame Iti's evil intentions Here>>> Not a Pimple on Mandela's Butt! Tama Iti
Read about…. The Shame of Maori Radicalism. Hate and Violence. Here:
Read about New Zealand's 'Cold' Civil War. Constitutional Crisis. Here:
Read about… Where Haters come from. Here:
Read about Read about… Universal Pride in Washington, Separatist Shame in Wellington. here:
Read about…. State of Confusion. The Rule of Law vs The Mandate of the Majority. New Zealand's Constitutional Crisis. Here:
Read about…. Low Lives in High Places. Water and John Key's Racist Alliance here:
Read about… The Great Waitangi Swindle. Here:
Read about… Trojan Horse: The UN Separatist Declaration of Indigenous Rights. here:
The GCSB BILL… Arabs (and Maori Radicals) with knives at the foot of the bed!