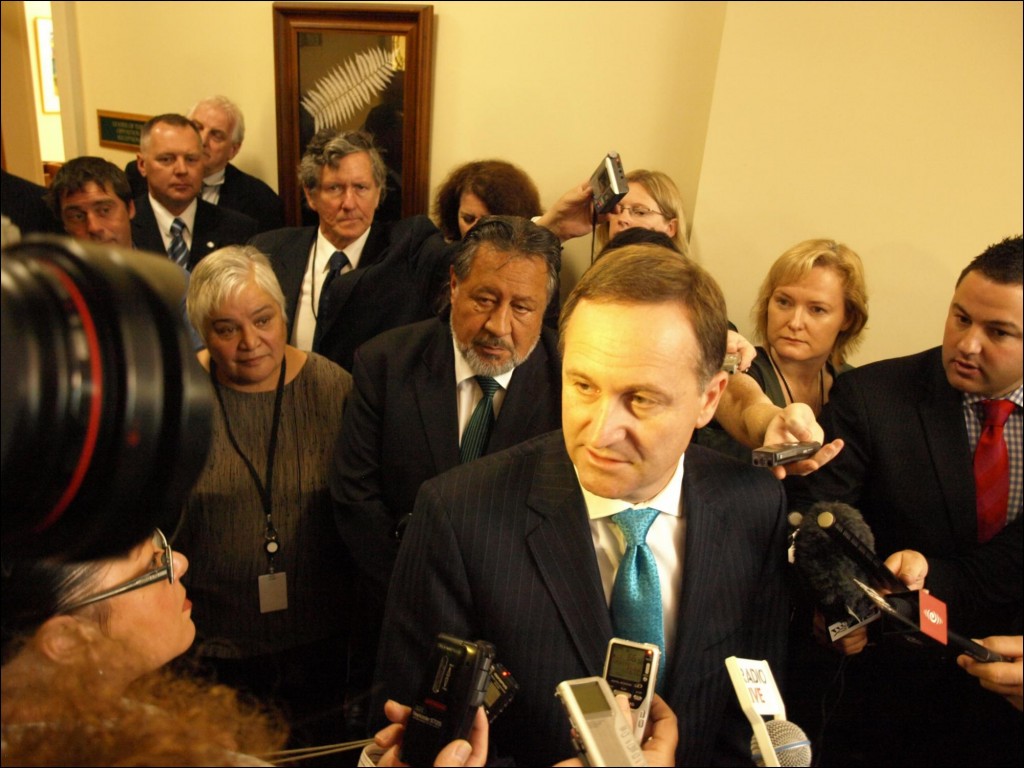 Re: Maori Grab for ownership of Water.
The latest saga in the perverse politics of Waitangi apartheid are very telling of how our shameful separatist system functions.
It is a testament to the Machiavellianism of the Maori Radicals of this country watching how they use the opportunity presented By John Keys plan to sell off assets like hydropower, to make a bid for ownership of the Water.
">By admitting the recommendations of the Waitangi tribunal may be ignored by parliament in respect to Maori claims to ownership of the water, John Key exposes the travesty of the whole Treaty Grievance industry!
It is an admission that the tribunal is not as we have been told… a legitimate tribunal which functions to right supposed injustices of the Past, but a militantly racist body with an biased and extortionate agenda… and whose findings and 'recommendations' ought never tobe believed to be just.
Key has been caught in a web of his own construction.
.
This confrontation with the Maori Party exposes John Key himself as a Political shyster who was prepared to sell New Zealanders out to the racists… simply to acquire and maintain Political power for himself!
This is patently obvious because he has measured just how much political capital he can afford to surrender to the Racist Maori Party whom he relies on for support, without 'spooking the sheeple' in the larger General electorate.
It ought to be obvious why Key has assumed this new position in regard to The Waitangi tribunal.
It is not because of any freah realisation that the tribunal is corrupt , or any principle other than the political expedience of self preservation… ie It simply because he understands that cannot afford to surrender as mush political capital as they demand… without risking his own political power base.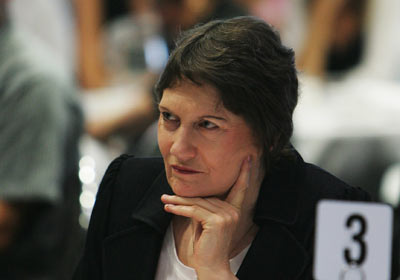 This history is repeating itself.
The Key-Turia relationship hangs in the balances just as not long ago the Clark-Turia relationship hung in the ballance… in the days of the Foreshore and seabed debate .
Like John Key, Helen Clark was a cold calculator of her own political self-interest., and figured out that it was cheaper to alienate the racist radicals in her midst, rather than loose massive proportions in the general electorates to Don Brash, whom was championing the abolishment of the Racist electoral system, winding up the Grievance industry, and establishing 'One Law for all New Zealanders'.
This is how the Maori Party was formed… out of Radical racist jettersoned from the Labour Party.
And not being as principled as Don Brash, it is these radicals whom John Key decided he needed on his team.
Right now Key is not concerning himself with Justice for New Zealanders. He is not even concerned about Justice for Maori. He is busy scheming how he can maintain his own grip on power …just as Helen Clark once did.
I have no doubt that he will be negotiating with the Maori party for a huge share of the state assets which are to be sold to be given to their separatist support base, in exchange for a temporary reprieve regarding the ownership of the water itself.
This is an old trick the Racists have used to gain 'custodianship' of things like the Waikato river.
They will agree to this deal knowing they can come for the water again at a latter date.
That we find ourselves in the very same situation…being held to ransom by the very *same racists*… just goes to show that Don Brash was right… there will be no end to this Racist Political charade until we end Waitangi apartheid and the grievance industry…and the lies they are founded upon.
Tim Wikiriwhi.
Libertarian Independent.
Hamilton West.