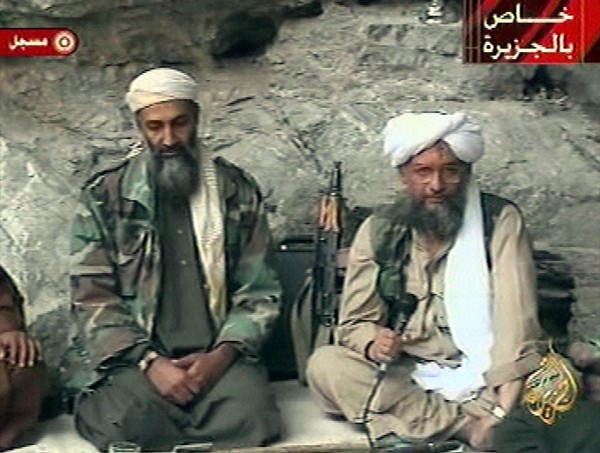 Where do Haters come from?
This is an important subject I have been wanting to blog for some time.
It has to do with the Nature vs Nurture debate.
It's a very big topic which will only lightly be touched upon in this post.
I would like to talk about a few examples which prove the importance of how Parents nurture their children.
While it may not be strictly true to say We start our ideological/ mental lives 'Tabular Rasa' (with an empty slate) we… like Birds who don't need to be taught to build nests…We humans too possess some 'instincts'/ innate knowledge, and despite the latest controversial/ absurd claims by Evolutionary biologists that try and assert that we are born politically Left, or Right, or Libertarian….the reality is how we end up ideologically speaking as adults has a hell of a lot to do with the environment in which we live and the external influences we imbibe.
It is patently obvious to me that both Nature and Nurture work together in producing Human personalities, yet for now let put aside the discussion of Nature and focus on Nurture.
I raise this subject for discussion to highlight just how important our behavior as parents is in respect to effecting our Children's perspective of the world and how they learn to deal with life, and how vitally important the Ideas and values we embody and teach them are to our children's future well being.
Just two examples will suffice to get this discussion going…
The first is an article which appeared in the NZ herald
'Hate-filled Family made monster' read it Here:
Now in this article the brother of a Terrorist… the French Scooter Killer Mohamed Merah whom Murdered 7 people (including 3 Jewish children) and died in a hail of Bullets resisting arrest.
Yet Mohamed was not born in a vacuume.
In a book he has written this Terrorist's brother dis-owns and condemns his own family members for filling his brothers head with hatred.
I would suggest that this is a very common thread within the Lions share of Radical Islamic extremists whom end up with a Rabid Race hatred for the Jews and others, and go on to become Terrorists, suicide bombers, etc.
Not having read the book I must ask why it is that this other brother did not become a terrorist too?
What saved him?
In what way was his individual nature and Nurturing different to that of his fanatical Brother?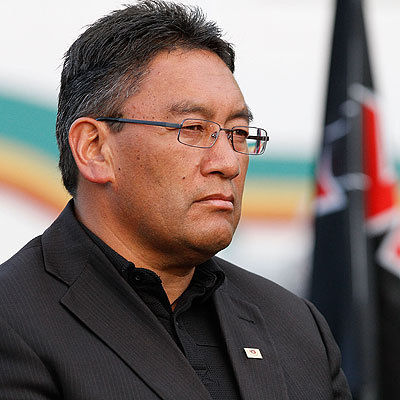 Racist radical and Mana Party Leader and MP Hone Harawera.
The Next example I would like to raise is closer to home (for Kiwis)….that of the Racist Radical MP and Leader of The Mana Party John (Hone) Harawera son of the Rabid Racist… the Evil Titiwhi Harawera.
Now it is obvious to all what sort of upbringing Titiwhi gave her son!
She filled his head with stories of how the Pakeha (European invaders) executed a 'Holocaust' against the Maori people, and robbed them of their land, and have left them destitute. She has taught him that ever since the establishment of 'White rule' Maori people have been trodden underfoot and suffered vile Race oppressions.
The end result has been to produce one of the countries most militantly hateful and racist personalities… Hone Harawera.
Mummy must be proud!
This tale would be common to many of our worst Maori Radical… like Tame Iti.
Thus from these two examples we can easily see that Haters do in fact grow on trees… They are carefully propagated… nurtured… Indoctrinated.
We can be sure that had Hone been adopted out as a child to a Pakeha family (like my uncle was) that he would not be the same person today.
That many of the most vile Haters are born from Hate filled environments surely means we ought to mitigate our condemnation of Hone's current attitudes and activities.
Putting it bluntly… he's been brainwashed from a very early age, and his attitude is almost to be expected.
We can see that his hatred for Pakeha, and his desire for UTU has less to do with factual history, and more to do with the vile racism of his mother.
It's like an moral virus he picked up.
I suspect Titiwhi herself had a similar upbringing.
Of course depending upon how solid a moral foundation we ourselves have been taught by our parents, (and others) will determine how resilient we are against the hatred and prejudices of others throughout our lives. Ie if we have been taught enlightened values as a child, and wisdom about how the world really works, we will be able to fend off the vile lies and hate filled Bigotry of others rather than assimilating it.
This points to just how vital it is that we as parents take pains to instill enlightened and humane values in our children to fortify them when they go to school, and eventually out into the world.
So many evils are taught in school!
Today from primary school to University our politically corrupted Education system since the late 70's has actually taught our nations children many of the lies that Titiwhi taught her son!
And due to a serious lack of wisdom on the part of the average parent today we have an indoctrinated society of sheeple whom accept a heinously distorted view of the history of New Zealand, and embrace an apartheid system of Government!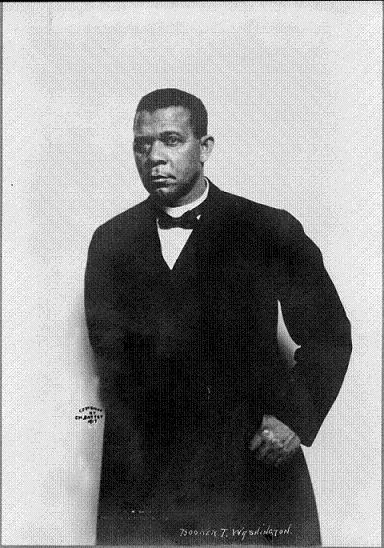 The Great Booker T Washington.
I do not suggest that All haters result from hateful upbringings, or indoctrination. I know horrible events in peoples lives can also generate hatered.
Nor am a saying Hone's upbringing renders him morally blameless for his prejudices and activities as an MP. I have said what I have said with hope of understanding how such a bigot came to be… where many haters come from.
As an adult he is morally culpable.
If we look at such Moral exemplars as ex slaves, Frederick Douglas, Booker T Washington, or Equal rights activist Martin Luther King, we learn from them that oppression and prejudice does not justify reciprocation.
These Humanitarians were followers of the teachings of Jesus Christ… "Render no man evil for evil but overcome evil with good" .
They broke their chains… not only the legal chains which kept their peoples under, but most importantly, the Chains that link intergenerational Race hate.
So I ask Parents here … esp to Maori parents…" What values are you teaching your children?"
"What example do you set?"
Are You holding up a torch to lighten their paths, or are you filling their hearts with malice against their white friends and neighbors?
Will the values you have instilled help them to succeed in the world or will they hobble their ability to make good judgments… free of malice?
Tim Wikiriwhi
Christian Libertarian.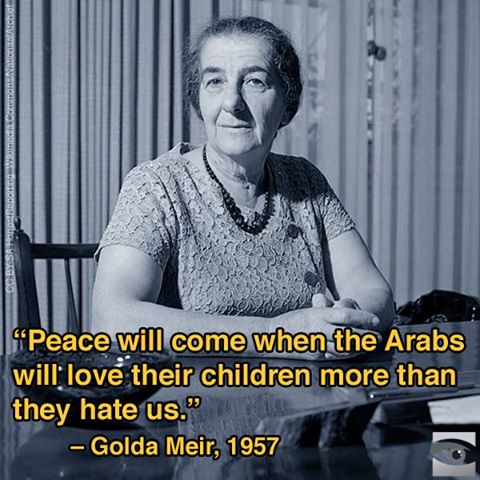 Update: 28-4-13 Who Radicalised Boston BomberTamerlan Tsarnaev?