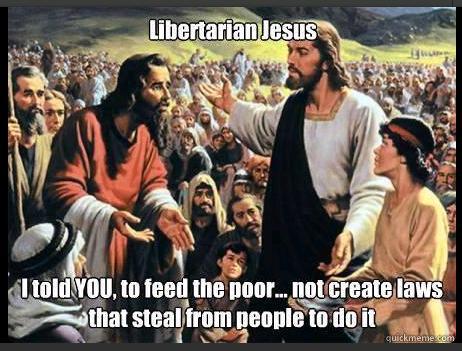 Recently I have been in communication with a newly formed charity organized by private citizens moved with concern for the growing number of homeless people in the city in which I live.
Though it would not take Sherlock homes to discover which organization I am talking about, I will not specify that here and now because firstly my purposes in writing this blog post don't require me to be so specific… I am seeking to talk about private charity in general, and because my intentions here is not to castigate anyone in particular, but to educate… or at least bring to light some of my thoughts and thereby indirectly inform whomsoever hath an Ear.
I may add the specific name later if the organization in question so desires…
I have lived in Hamilton since the beginning of 1999, having moved over from Tauranga due to a Job transfer.
And though many people from the Bay of Plenty thought that we were crazy leaving the coastal paradise and moving to the Inland city, Hamilton has proven to be a wonderful city, and I have experienced unprecedented personal growth here.
Yet over the years with 9/11, and the Global economic collapse, rising Taxes, Rates, and the resulting increases in the cost of living…. Food, housing, etc… there has become an increasing number of homeless people congregating in the central city… predominately from the lower income earners…some are people with mental health issues or have expensive addictions… some are ex cons etc… thus for various reasons these people have not been able to keep their heads above water… and have become 'social statistics'… members of a growing percentage of our population whom have fallen through the cracks… and now live in poverty.
When I herd about this new charitable organization I was impressed and burdened to lend my support…. Esp when I learned they were being harassed by the Hamilton city council… which has a habit of trying to run various minorities out of town simply because they don't 'fit' well with their plans and delusions about what they think the CBD (Central Business District) should be… and consequently the CBD is dying a slow painful death…. Despite the HCC throwing millions of Rate payer dollars at it!
As a person with years of experience in local body politics I was keen to help this charity succeed in the face of the Bully tactics, harassment, and threats of arrest, etc the charity organizers have been enduring…and so I decide to attend several of their meetings, to meet those involved, to offer my assistance, and to see for myself how they intended to run their operation.
It was very interesting to say the least!
I met a very diverse bunch of people, primarily motivated by religious convictions and compassion for their fellow man.
This diversity in itself deserves a blogpost in its own right, and I will write about this aspect at a later…. Not too distant time, yet I have other specific things to discuss here and now.
It is enough for now to say that this diversity has meant that I was but one of many interested parties keen to help this organization…. Each with their own perspectives and advise as to how they believe the best course of action the Charity should pursue to overcome the many obstacles it faces and to succeed.
As a Libertarian Christian, I have an underlying philosophy of tolerance and respect for other peoples right to hold, and express their own beliefs and to pursue their own happiness, as long as they do it peacefully and at their own expense, and thus the first thing I suggested was that the Charity remained focused on it's core ambition of providing meals to the homeless, and that in so doing they could avoid complications which would tend towards dis-unity and division.
They presented a Mission statement which was simple and profound… and acceptable to all present.
Thus it is that I was completely happy with the stated objectives and had no problems co-working with this diverse group.
I began to become optimistic, and to believe this was indeed a worthy voluntary association deserving of my time, effort, and cash… all of which are in short supply… esp cash… due to my struggles as a self employed man with the Inland revenue department, and several other Government departments which constantly demand more and more of my hard earned money.
Yet this High was short lived as unfortunately It was not long before a Big problem arose which threatens to disqualify me from being able to continue to offer my support.
It is a moral dilemma.
My Libertarianism can tolerate a great deal of wild and whacky things.
It can tolerate a lot of personal vice and bad character… yet there is a line in the sand over which I cannot step in good conscience… it is when people seek to use force upon others to achieve their goals and ambitions… even if those goals and ambitions appear noble and Humane.
I cannot tolerate the violation of peoples *legitimate* rights and liberties… which must be distinguished from the Manufactured Pseudo-rights claimed by socialists.
Real rights are God-given, and are not the gifts of Government.
That above statement may at first appear completely out of place!
Why would Tim raise such an issues here and now?
Wasn't he talking about compassionate people eager to help the needy?
Why raise the issue of Force?
Why mention the violation of rights?
I want to talk about the philosophical/ ethical question of Ends and Means… in as simple a way as possible so as to be able to convey what the problem I encountered is all about, and what instead I believe is the better, more moral way to proceed.
A way in which I am most happy to participate.
I hope that in few words to lay out some of the most fundamental moral issues regarding Charitable works, and expose a very common misconception about what The proper duties of government are, and why Social welfare is in no way Charity in the Christian sense of the word.
I will only lightly touch on the principles involved and leave a great deal un-argued for the sake of simplicity.
I also implore my readers whom are unfamiliar with the Christian Libertarian Ethic to please seriously consider what I am about to say, even though it may be completely new…. Completely opposite to how you have become accustomed to think…. And especially…. If I am at all successful in articulating my position… to be brave enough to admit to yourself that I am right …. That I have spoken the truth…. Even if the consequences may mean you perceive a more difficult path ahead.
When Old ideas are undermined and we are faced with new challenges… it can be scary, and some will allow this fear to corrupt their hearts.
Thus with my exposition I put out the call for Faith!
Faith that doing the right thing is the right thing do… in the eyes of God.
That is what ought to be foremost in peoples minds… That God himself expects us to walk honestly…. And not to be lazy…. Or take short cuts or attempt to achieve our goals via unscrupulous means under the vain delusion that being for a worthy cause… the righteous end justifies wicked means.
Don't allow yourselves to think…. Well everyone else accepts things 'this way'…. That according to the majority… 'this is fine'…. Etc.
I ask you to search your consciences… and by the time I have finished no one will be able to plead ignorance about the issues at hand.
I believe it is God's will that I make this apology… that he wants this charity to make a choice as to how it will proceed.
I have no desire to become a point of division, and should my arguments be rejected, I shall quietly go my own way.
*********
Providence smiled, and the Charity has recently acquired a conveniently located property from which to operate which solved one of their biggest problems they faced with respect to the Council's attempts to shift them out of the CBD and demand 'Permit fees'… yet the council still did not get off their back, but has decided to 'investigate them'… and has been using various devious means to gather information on how they are operating…. With the obvious intention of using the said information to make life as difficult as possible for them and even to find legal grounds to shut them down.
Thus with news of these developments, I was invited to attend a second meeting.
Another issue had arisen that day with the publication of the Saturday 26-4-14 edition of the Waikato Times, which featured a front page story on the activities of some to the members of the charity. I will write on that at a later date…. Yet the meeting started off with discussions about this article, and then progressed onto the ongoing problems with the Hamilton city council.
It was then that someone…. A person whose good intentions I am not questioning…. A person who is a political activist…. began to express their opinions about what they saw as the 'Evil directions' Mayor Julie Hardacre was taking the city council… and said that not only was the City council failing in it's moral responsibilities to the Homeless, but that other policies demonstrated a lack of social concern…. Such as dropping the funding for community houses, and a desire to sell off pensioner flats.
She used the phrase that Council was focusing on "Bricks and mortar" insinuating a callous neglect of what she believes are far more important moral duties …. social concern for human beings.
Now as a Libertarian I am certainly no fan of the Powers that be in the H.C.C and have said many times that I believe them to be heartless power-trippers… yet for very different reasons than what this activist was enunciating… I rabidly oppose the Status quo … none the less it behoved me to correct some of the misguided ideas which had just been tabled.
I have run for council and mayor many times, and so I interjected with my first hand knowledge of the realities behind these Council spending cuts and asset sales.
I said that Julie hardaker certainly had not undertaken this course of action because she believes in a 'Bricks and mortar only' ideology, or from any assumed 'heartless capitalist mindset, but that these austerity measures and asset sales had in fact been *reluctantly enacted* because of the *huge city debts* which successions of mismanagement, and big spending councillors had racked up… and under which the backs of Ratepayers are now buckling.
I said that when Hardaker had originally ran for mayor she either ignorantly, or purposefully ignored the dire financial crisis of the H.C.C and like all the other Candidates…. had campaigned via promising everyone the moon!
(Julie Hardaker is a big spender at heart… yet after she was elected there was no money in the coffers… and big bills to pay… and so she was forced by economic realities which could no longer be ignored to bite the bullet and implement a program of cuts and savings.)
My reply was met with no acknowledgement.
Instead what followed was a proposal to have a 'hui' with government departments like Mental health, local Labour party Mps, and lefty city councillors… in particular big spending socialist Dave Mcpherson… with the intention of getting these political powers 'on board'… obviously with the intention of tapping into Government funds and utilities, etc…. under the belief that it was the governments responsibility to get involved and aid this charity work.
In other words… "Lets make them Pay!"
And before I could say that I thought that was an absolutely terrible plan, the Director of the Charity nodded with agreement and gave her endorsement to proceed down that path!
In five minutes flat I had been completely shut down.
I did not have opportunity to explain why I considered that proposal was a very bad plan as I was not prepared to impose my contrary opinion …. once the director had given her endorsement.
I had no desire at all to become the center of division, all I could do was say that I personally could not endorse that proposal and that it would be best that I leave.
I said that what had attracted me to this organization was that it was a private, voluntary charity, and that I had intended to help them get the government off their backs so that they could get on with the business of feeding the poor… not to get into bed with government.
I asked if they had needed the Governments help so far… and was told 'not yet.'
Thus I took my leave, promising I would write some bogs on this subject and see what developed… and that depending on how things panned out… that would determine how far I would continue to travel together with them.
It was disappointing for me, yet not surprising considering western society is predominantly Social Democrat in nature which means the population has been indoctrinated and have become acclimatized to living in a heavily politicized environment in which the tentacles of the state reach into every corner of our lives… and charge us for the privileged via Taxes, Rates, etc.
This is the Norm…. If you want something done… you don't do it yourself… you don't rally your neighbours…. You lobby the government…. And get them involved…
Nanny state.
Thus it was an almost automatic response to endorse 'the hui' proposal… no need for further discussion….. It was 'common sense' from an educated and experienced political operator… an adult law student none the less.
Surely any objection Tim Wikiriwhi has to this 'common sense' proposal must be naive…. Must be unimportant….. must be petty and irrational.
Well finally Dear Reader…. having explained the circumstances as to why I have ended up out in the cold… I will now type out what I never had the opportunity to say at the second meeting….my rationale as to why I reject the hui proposal and will present what I believe to be a much better plan… a much more ethical means to achieving the desired ambitions of the charity.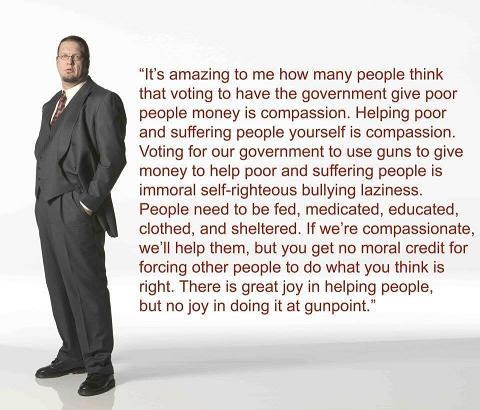 Let me state that the fundamental problem with the 'Hui plan' begins with the assumptions firstly that it is the duty of Government to run social welfare programs… that Hamilton city council is somehow neglecting their duty to provide for the homeless!
Now to many people whom have become 'normalised' to Government micromanagement of everything… that may seem like a crazy statement!
Of course the city Council and Government have a moral responsibility!… don't they???
To deny this moral obligation is to be a cold hearted bastard!!! Yes???
No! and No!
Let me explain why to believe such things is extremely misguided and counter productive to the desired ends of Less homeless people… less Hungry people.
First lets look at the fundamental moral question.
I present to you the following situation…
Two people bring money to give to the charity for feeding the poor.
One is a little old man… retired… and he brings $20.00 which he has withdrawn from his ample savings from a lifetime of hard work and prudent financial self-responsibility.
He makes a direct payment via internet banking.
A second person is a thief, He brings $2000. 00 and says he got the money by robbing Rich bastards living in a fancy neighbourhood…with a gun.
He then drops the money into the charity collection plate outside the mall.
Now which of these two people has the truly righteous and charitable soul… and which one is the Fraud?
I hope that nobody struggles to distinguish the heart of the matter.
Obviously the first person is the real charitable person because they gave willingly from their own pockets, where as the second Guy took the money by force and then put that in the collection plate… obviously the money was not even his in the first place, and secondly he had gotten his filthy hands on the money by force!
Even if the second person says he did not steel the money for himself but took it because he cares deeply about the plight of the poor, does his apparent social concern justify his means of attaining the money?
Does their heart motive 'cleanse' the money?
Can it ever be truly said that the charitable desire to help feed the poor can justify such an unrighteous means of finance?
No doubt the stolen $2000.00 will buy a lot more food for the poor than the earned and gifted $20.00 yet does that make the $2000.00 better than the $20.00???
What do you think God would say about this?
Now let me tell you that it is the same thing regarding the difference between Real voluntary private charity…. And Government social welfare.
One is righteous because it is given freely from the heart, the other is money which has been taken from others by force… vai Taxation, Rates, and by creating Government debts which must be paid by the citizens.
Social welfare is an atheist invention designed to counterfeit Christian charity.
The atheists set up a counterfeit 'morality' designed to replace Christianity.. in which the State is God… the source of all benevolence.
Do not be deceive by the fact that socialist governments have created Laws which pseudo-legitimizes this extortion and forced redistribution of wealth!
These Laws are Evil!
They cannot turn theft into a virtue.
Only in the minds of fools is such voodoo possible.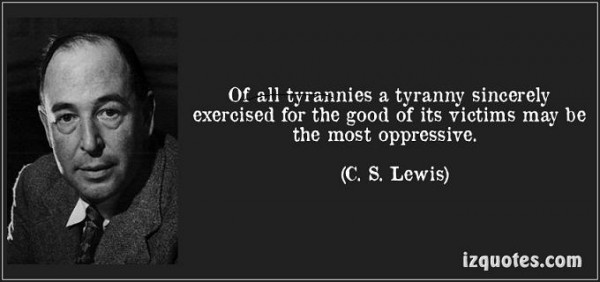 It can never be the legitimate duty of Government to Rob the people whose rights it was instituted to protect… even if a majority says that they want the state to do just that!
Mob rule is not a Christian principle, but another denial of Christian absolute morality.
It is yet another secular invention in opposition to Christian values and ideals.
Christianity is not supposed to operate via political force but by a voluntary submission to the will of God…
It matters not that Taxation may be an easy means by which billions of dollars can be appropriated under the pretext of financing massive social welfare schemes… It's all filthy lucre! Stolen money taken at the point of a gun…. Under threat of being stripped of all your property, or imprisonment!
Do you really expect God to bless your efforts and reward you in heaven when you have accepted money that was taken by force via the tyrannical and filthy hands of Double-chinned politicians?
The Political system represents Mammon… not God.
There is no way that state welfare can be construed to be Christian charity.
It's a wolf in sheeps clothing.
Furthermore Social welfare breeds laziness, vice, and dependence…. Not self responsibility…. Not self-reliant independence!
Why go to church when you can avoid the Preachy types and go to social welfare instead?
Thanks to the feminist Atheists in parliament.
While the Bible supports giving charity to those in need it is careful not to encourage sloth….
"If any man will not work… neither should he eat"… said St Paul, our Apostle to the Thessalonians.
(2Thes3:10 KJV)
There is a big difference between giving someone a meal, and giving them a dole cheque!
How much Dole money gets spent on Cigarettes booze, gambling, and drugs… while the average family struggles away under heavy taxation…. and goes without essentials like the dentist of the doctor…because of the cost of Milk and bread?…. just so the socialist politicians can hand out money willy nilly?
Ask yourselves why does the cost of living keep going up and Up?
Why is the Government always increasing Taxes?
The chief reason is not Greedy Capitalists.
Its because the government keeps passing more and more laws and growing bigger and bigger and bigger… and all this *increase in the expense of running the political system* is passed onto the consumers.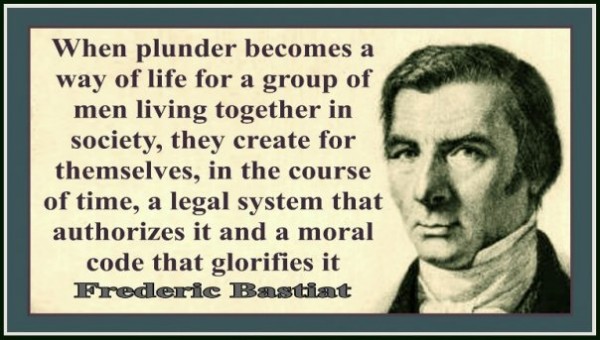 Frederick Bastiats small book >>>'The Law'<<< is a must read on this subject Ever expanding government is the chief cause of inflation and why The necessities of life are becoming too expensive for the low income earners to afford! And the government spends spends spends…. Borrows borrows borrows. Mortgaging our Children. Rents go through the roof… the consumer carries all the costs. And more people are impoverished and oppressed.... crumbling under the weight.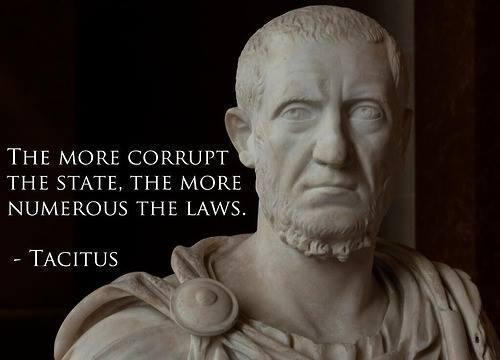 Remember Governments don't generate wealth… free enterprise, prudent investment, and Free exercise of our talents and ingenuity does that.
Government expenses and foolish regulations *generate Poverty!*
Politicians are notoriously poor handlers of finances… always blowing budgets… always suffering losses… yet what do they care?
They arent risking and loosing their own money… they are gambling and giving away billions of other peoples money… money they have taken from Joe Public who lives on on struggle st.
They have taken it by political force!
Knowing these things how can any charity lobby for Funds from Government?
Knowing how it is the Government Tax theft and incompetence which is the number 1 cause generating poverty?
Who could desire such Ill gotten gains?
Not I!
One thing is for sure…. I know the difference between real charity and fake political coercion!
I cannot endorse or belong to any fake charity who is in bed with the government… and happy to use money that was wrongfully appropriated from the people who earned it.
This is why I cannot endorse 'the Hui' proposal as it ignores all these corrupt means of action and ignores the poverty Big government generates…. And in fact seeks to get into bed with this evil system… and add to the extortion…. Add to the debt.
Thus to my way of thinking the only real charity is one which remains 100% voluntary…. 100% Private…. 100% funded via means which does not involve political force.
I know that we are forced to pay taxes, yet that does not justify us then lobbying for tax revenues…. That is to get into bed with the beast… the Harlot.
These are just some of the evils of Social democracy…. I could go on and on… talking about how the Burden of big government ruins our competitive advantages in the global trade thereby costing us Jobs and shrinking our economy.
I could talk about how their silly rules and regulations restricts job opportunities…etc etc.
I must make the point that Big busy body socialist Government is a massive financial burden upon the backs of the hard working and productive which greatly hobbles their ability to take care of themselves and their families and makes them less secure and able to cope with the slings and arrows of daily existence. Ie it drags more and more people towards the breadline.
It siphons away money which would otherwise have been invested in Business, and used by the real entrepreneurs and producers to generate wealth and expand our economy!
We need to keep the size and expense of government to an absolute minimum!
Looking back at Julie Hardakers Austerity measures for the city council…
though she is a big spender at heart and only reluctantly implemented a program of cuts and savings.
Oddly enough, Her decision to do so, and to focus on 'bricks and mortar was by far the most prudent, and *ultimately the most humane course of action to take!
These cost and debt reductions, and down sizing actually mirrored to a lesser extent my own Libertarian policies on which I myself campaigned!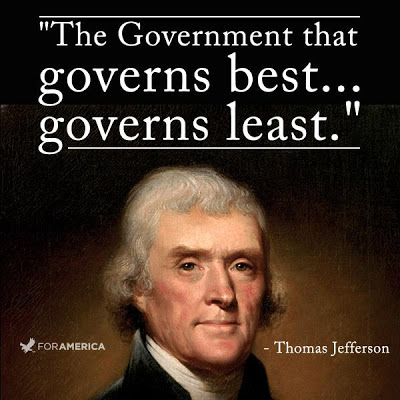 It was the heavy Taxations of the English crown which caused the American war of Independence.
And it was at that time that Protestant theologians and philosophers were inquiring into what… if any… were the legitimate duties of Government.
This is an Ironic truth which is very difficult for many people to grasp, that having a small government which does not run social programs is in reality… the most socially contentious and prudent policy of all!
It is difficult to appreciate the dynamics involved because much of the effects of policies are not immediately apparent… and much is purposely downplayed.
It is the job of Political science to set out all the effects of various 'social experiments' as to their effectiveness and to highlight any unforeseen negative effects.
Sadly Our socialist Universities pump out little socialist political scientists who are utterly convinced of their own importance as Social engineers… manipulating or society via infinite political interventions.
And they actively engage in mass propaganda to make the people believe that big Government is their friend and that Freedom is the enemy.
Libertarianism is attacked on all levels by a schooled political class with Heavy vested interests in maintaining Big Government… and heavy Taxation.
They are pulling the wool over the peoples eyes and rejecting the teachings of the greatest economist of all Time… Adam Smith… why Free-market capitalism works best towards Social good, and prosperity.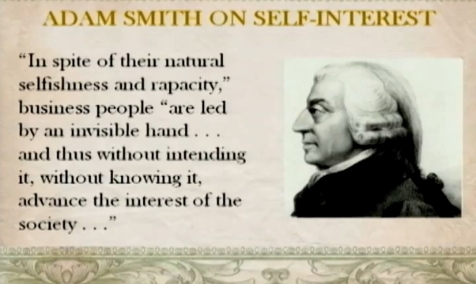 Yet Here and now I have dared to challenge the Beast system!
I declare it is the economic realities of Small government and Independence which tend towards greater wealth and prosperity for all… which are an important pragmatic reality which compliments my just moral principles which oppose Social welfare and taxation… and underpin a belief that Real charity must be private funded… by those people who care… at a rate they determine they can afford, and are happy to give… from a surplus of their savings and efforts…. which they themselves determine is above their own needs to provide for themselves and their families.
This is what is missing from the current Socialist conception of the welfare state… and why it is an absolute failure which leads to National bankruptcy and serious declines in the standard of living for the working class… and an ever growing 'Social static' of those living in poverty on the streets.
The very last thing an enlightened and compassionate person should do is lobby the government or council to Tax the people… so that funds can be made available to feed the poor!
That is not only immoral… it is utterly self defeating!
It creates More Poverty and a Political Monster!
The Socialist Leviathan State!
If we want to feed the poor lets do it by Real charity… without any political 'aid'.
If we actually care about the decline in our society we in fact should be protesting against the Beast system… not encouraging it!
We need to stand on our own feet, and demand the government Downsizes and reduces debt and taxes accordingly.
And when we have got this obese Socialist Gorilla off our backs Real charities and churches will flourish and become the norm.
And our economy will grow, and poverty will decrease,
Self reliance will greatly displace welfare dependence.
Self responsibility will greatly displace sloth and vice.
And money will not be stolen from those who earned it… the principle of reaping what you sow will be re-established.
Thus I say that the only moral and prudent means to finance this charity… and all charities which is consistent with the Christian Modus opperandi is to remain an absolutely Voluntary and private association which gets its financial support the old fashioned way… via fund raisers and soliciting charitable donations from our fellow citizens and from private industries and businesses.
The charitable trust should seek endorsements from prominent New Zealanders and even look into modern methods such as are being employed successfully by operations like Canteen.
I believe this is an absolutely viable option, and it also means the charity maintains full control over their own destiny, and is in no way dependent upon government or political power in any way shape or form.
Tim Wikiriwhi
Christian Libertarian.
Read more on Charity, etc…
Hamilton Homeless Meet and Greet… The Lords feet and hands working in the trenches.
NEED A PERMIT TO HELP THE POOR? Nazi Hamilton Council Bastards!
The Christian Fellowship is a voluntary private society, not a theocratic political movement.
Albert J Nock and the Atrophy of Charity and Self-Reliance