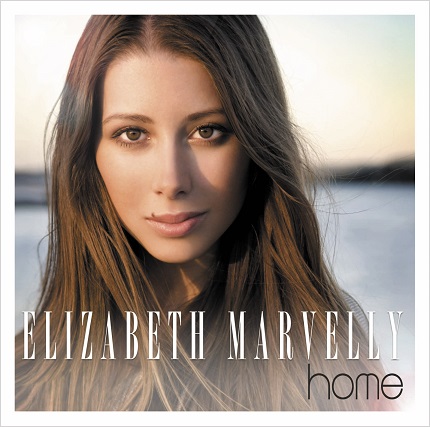 ITS NOT NORMAL for me to speak ill of a beautiful woman… as a red blooded man I find it much easier to pour out guile upon Ugly Obese Female Social justice Warriors, or Dufus Hipsters who apologize for being men and are happy to take a strapped on you know what …up their… you know where… from their Dominatrix Better others.
Subdued… repentant….
That's just my innate God given maleness that I must keep in check that otherwise naturally grants great privilege to Beautiful woman.
My topic today is Lizzy Marvelly… to whom I am going to honor as an equal… rather than the sexual Goddess she is…and be openly critical of her as a babe with very very deluded opinions.
Who in reality enjoys the fruits of extraordinary natural and political advantages… yet loves to play the victim… and put the hate on people like me … a Guy who is not ashamed of My manliness… and does not feel sorry for her.
Giving her a fair hearing… I find her to be little more than a Trendy thinker… going with the flow of what she has been spoon fed.
She can rest assured she will never be banned or deleted from Facebook, Google,etc… as she absolutely conforms to 'Their community standards'
I'm married, and very much older than her so it's not like I'm blowing my chances of a date!
She… if she was ever to read this… and look up my Facebook profile would no Doubt just take me as a Dirty Old man engaging in petty (or nasty) 'Cyber bullying'… not realising I am doing her the decency of taking her seriously as a thinker… and worthy of criticism… which in my opinion is more than she *objectively* deserves.
Though I find her opinions puerile, I do take them seriously because I take sexism and racism seriously… She is both these things… and more… which is why she gets paid by the New Zealand Herald for being the politically correct professional victim.
Despite her Immense Sexual Capital as a hot babe, for whom life is demonstrably 'privileged and 'easier' Lizzy says she lives under an oppressive patriarchy… so she's a victim
Lizzy writes on Maori oppression … and claims to suffers the consequences… living under an oppressive system of white supremacy.
Her latest claims…. Lizzy jumped out of the closet to tell us she has sexual fantasies about other woman… and so is a self professing member of the oppressed 'Rainbow community'… and just over the last few weeks she appeared on the front page of the NZ Herald as the poster child for those oppressed for 'Cyber Bullying'.
So she has added this as well to her list of personal Victimhood!
If playing the victim was an Olympic sport, Shes would be one of the champions!
Read: Lizzie Marvelly: Dear parents. We need to talk about your sons
Read: Lizzie Marvelly comes out as bisexual on social media.
Read: Lizzie Marvelly: Writing columns on Māori — and then despairing at the vile
backlash.
Read: Lizzie Marvelly on cyber bullying: a 'tidal wave' of online attacks
It is typical of someone like her… with the victim mentality… to take any critisisms… esp from angry White Men who she maligns at ever opportunity…. as being some sort of 'injustice' and 'prejudice' she is enduring.
No doubt some critisims *Are simply nasty and hateful*, the world is full of haters… and I am not saying that *all* the critisims she receives will reasonable and just… nor that the problem of cyber Bulling is not a real thing of concern… but that she has a pathology to construe virtually everything as some sort of form of social oppression… and a penchant for Lording 'Identity Movements' and playing 'Identity politics'… which is a signature of a prejudiced mind.
Ie *She is participating in precisely they types of thinking and politics she pretends to be fighting!
who is the real sexist, racist, and bigot?
What if I told you this post is not really about Lizzy?
This is not personal.
What if I told you I am only using her as an example of a far greater ideological cancer Western society is suffering?
I dont hate her… I pity her… If she is a victim… she is a victim of our Politically correct Lobotomizing society… that puts Racists and Sexists of the Politically correct types up on a Pedestal and holds them forth as Heroic exemplars.
This type of dirty politics also tries to monopolise the Public discussions on all the important topics… so that men critical of feminism are considered 'unqualified to talk' because of the bulge in their undies.
White critics of Treaty separatism and so called positive political discrimination… are considered 'Unqualified' to discuss the matter… because they dont belong to the particular racial minority that is being held up as suffering oppression.
So we see socialist Politicians are desperate to be able to identify themselves with some group that is popularly seen to be socially oppressed?
So I do not hold any malevolence against Lizzy… I dont think she is one the absolutely Seething Men haters or Racists who hate Whites…that infest the Social justice scene.
She is probably absolutely oblivious to the fact that she is just a puppet of the predominant delusions of our day.
What is Drummed into the kids at schools and Universities by deranged socialist teachers… following the dangerous and deluded policies dictated from the Beehive.
We are bombarded by this propaganda via the Media, and thus She is helping to fuel this madness with her own skewed mind that has been programmed like a robot.
Woman have held some of the Top Jobs in this country!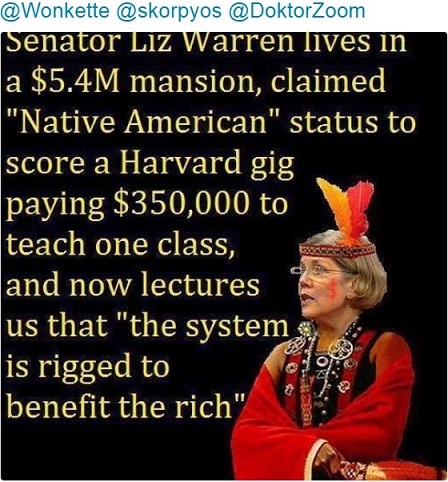 Read : Trump-supporting descendant of the REAL Pocahontas says Elizabeth Warren should apologize for claiming Native American heritage
Yes it is had for me to take her claims of being a victim seriously given how she is a member of the most privileged Sex, the most privileged Race in our Politically correct skewed society.
Privilege has nothing to do with statistical outcomes like about how much more men earn… or how many Maori are in jail… but about the principles of Equality before the law, and fairness in courts… and under that measure Woman won the war against 'the Patriarchy' a long time ago… yet they have refused to disband… why? Because playing the victim is a powerful tool to manipulate the system, and because if you get rid of 'Victemhood' socialism has absolutely nothing to offer.
Reality is that Woman have and do hold some of the Top Jobs in this country!
Social Statistics are far more complex than Socialists pretend when they blame 'oppression' all day… yet because that is virtually the only trick in the socialist bag… they have destroyed movements that were once great reforming powers… Highly Moral… into grotesque Caricatures of their former Glory… Feminism now represents hatred of Men… Anti Racism now represents Race hate against whites… etc etc.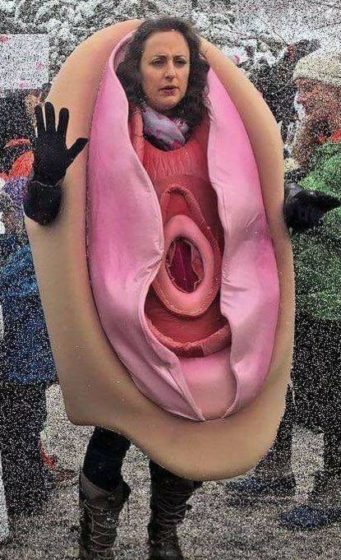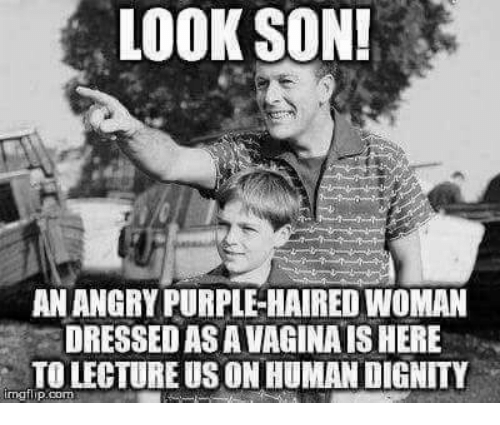 Lizzy, if you ever read this, please see the funny side of my jibs about finding you sexually attractive… This too was just to make a point… that its not a crime for a man to find woman sexually appealing based upon their looks…. in fact I believe God designed us the do exactly that and enjoy Sex and Beauty, and manliness and distinct from the feminine… Differences we should should greatly appreciate.
Nor as a married man do I think it proper for me to carry on like a hot blooded single young man.
My own Christian Ethics definitely says I should keep my overt sexual desires in check, and respect woman for far more than just their looks… which fade anyway… and to value their minds, Character, and their soul.
Yet to me there are few things as ugly as a Raging woman pouring out hatred against men.
How is our society ever going to be strong if woman have been taught to be irrationally demanding and of ridiculous expectations of Men?
You are setting up young woman to fail in relationships if they are Taught that Basic Male-ness is toxic.
Please think about these things.
How sad it is that a wolf whistle has been twisted from an expression of admiration and is now construed as some sort of 'Rape culture'!
The truth is that Socialism has made *Men* the most oppressed sex… yet we will never see The NZ Herald putting this fact on the front page of their Politically biased propaganda…
The meme below may be a reference to the US, yet the same is tragically true in New Zealand… and its absolutely shocking to witness the oppression of Men at the hands of our corrupt system.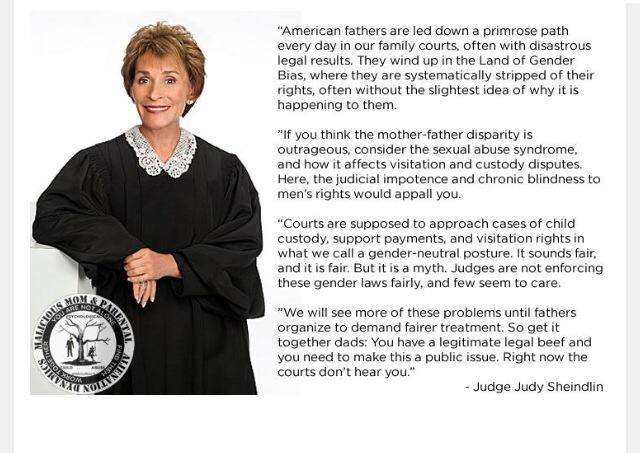 One final quote from Lizzy encapsulates her utter delusional victim mindset… despite Maori and Woman having *more say* on all topics in this country she cant stand *any other opinions being voiced*… such as Don Brash whose group 'Hobson's Pledge' represents New Zealanders (like myself) who are fighting for racial equality before the Law… she says
"I've met Don Brash, and I have actually enjoyed time in his company. He is personable and courteous. He also holds and voices opinions I wholeheartedly believe are harmful to my people and my culture, and that I find nauseating. They're the kind of views that, in my opinion, distort history and stoke separatism. And he insists on repeating them, over and over.
So forgive me for not feeling any great depth of feeling about Don Brash being denied one of the many platforms that he regularly enjoys. The decision to ban him from speaking at Massey University was undoubtedly an ill-considered own-goal, but it hardly amounts to an attack on the foundations of our democracy."
And…
"As a Māori woman, who is often the only Māori and/or the only woman in speaker line-ups, on panels and on media shows, I'm far more concerned about the women and people of colour who are effectively censored by exclusion or tokenism than I am about Don Brash not speaking to a handful of students.
While Brash could quickly reinstate his freedom of expression by squawking to the media, others aren't so fortunate. In practice, free speech for people of my culture and gender is more of a luxury than a right."
From her opinion piece: Lizzie Marvelly: Why can't I escape Don Brash?
This is all beyond ridiculous!
And on the individual level the 'Victim mentality' would be one of the most self-defeating, self-flagellating psychological millstones any human being can have!
It is absolutely dis-empowering because it always blames others of our personal problems rather than taking ownership of our own lives and realising our success or failure is determined by the choices we make ourselves and personal responsibility… rather than simply being leaves blown about by the wind.
This is the poison Maori's own spokespeople are preaching into the minds of their youth… and is why the terrible social statistics never improve despite billions being thrown at them 'to right the wrongs of the past and end racial oppression'.
Maori's shameful condition has nothing to do with racial oppression and everything to do with their Culture of Hatred and Blame, and Drug-dependency on Toxic Socialism.
Tim Wikirwihi
Christian Libertarian
More from Tim…
My facebook Social Justice Warrior page
My Facebook Mens struggle for dignity against woman (feminists).
FEMINISM, LISA LEWIS, AND THE DEATH OF ROMANCE.
F1 GRID-LOCK HOW (NEO)FEMINISM HATES BEAUTIFUL WOMAN AND DESTROYS THEIR JOBS, AND WAGE ADVANTAGES.
THE WAR IS OVER…NEO-FEMINISM IS A JOKE.
TRANSGENDER SYNDROME: FEMINISM'S SATANIC PLOT AND THE SLIDE TOWARDS ARMAGEDDON.
GEOFFREY PALMER AND THE RAPE CULTURE OF SOCIALIST GOVERNMENT. TEACHING LIBERALS THE PRINCIPLE OF CONSENT
POLICE SEXIST BIAS EXPOSED BY FAILURE TO PROSECUTE LEFTY DILDO THROWER.
HEART RIPPED OUT. THIS ONES FOR ALL THE DYING DADS … AND THE SURVIVORS.