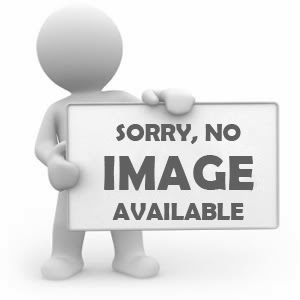 Top secret American Anti-domestic terrorist squads have Zero presence on the Internet.
Re: Article concerning US government Black opps and Jackboots in Burns Oregon. (Atricle below)
Hello from New Zealand, Watching events over there with concern, and blogging it .
Very good observations regarding the Black opps going on, and I think this is a cIear indication that the Obama administration/ Powers that be are more concerned with maintaining power in the face of what the whole world knows is a potential Civil war/ revolution to overthrow a corrupt government that has bankrupted and enslaved America,than with any external terrorist threats.
They are acutely aware that *it is Americans* who are still Patriotic to the founding principles of your nation that are Vigilant enough to see what the Tyrants are up to… and vocal enough to be raising the alarm… and now are bold enough to take a stand… who are now the greatest threat… not to Americans… but to *the US Government government which has become absolutely corrupt* and in violation of the Constitution on virtually every count.
*This puts the law on the side of the Protesters and Outlaws the tyrannical system.
So I think it is obvious that the build up there is not about grabbing farms and minerals at all… but about *The Big Picture*…. suppressing this protest and murder from becoming the spark of Revolution.
And these 'Non-descript' Military people will be Specially picked *Americans* who have been trained to have no compunction about shooting fellow Americans… as they did to Lavoy… and they will think nothing to covering their evils with lies and subversion… as they did with planting a 9mm on Lavoy.
These are CIA type tactics.
It has nothing to do with the safety of the Opps themselves.
They have no identifications on their uniforms to make it harder for the Government to be exposed and brought to account for their crimes, and so they can tell lies about *who is doing the killing*… and about the righteousness of those they are attacking.
Unless the people of America hold peaceful mass rallies all across the country… the cause will be lost… and the greatness of American Liberty will be utterly crushed.
The Main stream media are all in cahoots.
So it will be upto the *The true free-press*… the bloggers and the people to get the message out there Viral-ly… and to rally the people.
You can see why The Government is hell bent on controlling the internet.
Now even though I live on the other side of the planet, I am still not out of reach of the US government, as was proven by the Illegal spying of the New Zealand GCSB and Raid of Mega Upload mogul Kim Dot com.
An even with clearly shows the depth of Collusion between the New Zealand government and the US.
Of course New Zealand is part of the 'Five eyes' Global spy network, and this is no doubt a relationship based upon "You scratch our back… and we will scratch yours".
This being so it is very probable that Kiwi bloggers like myself can expect to fall into the cross hairs of our GCSB.
This is how the Collusion between countries hopes to exercise *Global controls* and crush dissent that crosses national boundaries.
And the GCSB have already proven they will break the law against them spying on New Zealand citizens and permanent residents.
Our Prime minister John Key has been caught lying about these things, including the mass surveillance of New Zealanders, etc… always repairing to 'Memory blocks' when he is found out.
So it is not without personal risk that I dare to hold up the touch for American patriots.
I could easily find myself in trouble here in New Zealand.
My Home bugged, my Blogging activities interfered with… or worse.
Yet Evil prevails when good men do nothing… and so I will continue to Speak up for you Good American patriots as long as I can… You Righteous Liberty and Justice loving hard working folk whom are being labeled 'Domestic terrorists'… and are now feeling the Boots of Tyranny.
God bless your righteous stand.
God save America… and Western civilisation.
Tim Wikiriwhi.
Christian Libertarian.
Blogger
New Zealand
Read article below.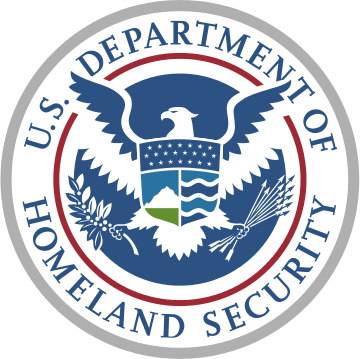 There's Something Strange Happening Here…
Written by Diane Rodgers on Feb. 7, 2016
About two years the Nation watched as Cliven Bundy stood in opposition against an unjust seizure of his ranch and grazing rights by the BLM. The event grew as patriotic Americans responded to his aid. The growing protest was ultimately successful in forcing the BLM to turn tail and retreat in face of the growing support that they could no longer control. Fast forward now to January 2, 2016 and we have a similar situation with the BLM is small town out west called Burns, Oregon. Since the start of this protest, the Main Stream Media (MSM) has been putting forth articles and news reports using such adjectives as "armed militants", "right wing racists", "terrorists" or "armed thugs". Every story I read or listened to was basically the same, always one sided. I follow the belief that there are 3 sides to every story; you could call it her side, his side and the Truth. So when only one side is ever told, it is safe to assume that there is an agenda afoot. An agenda the MSM never speaks about.
So in my quest to get to the Truth, I decided to take an eight day vacation from my full time job to travel 3,000 miles via plane and car to that small town out west call Burns. What you are about to read is exactly what I witnessed and learned from my westward trip. I hope that this article, and those to follow, will help you see through the smokescreen of lies the media, at the bequest of our federal government , have been and are still telling us as the means to controlling the narrative.
Contrary to the MSM stories one finds on the situation in Burns Oregon, the real terrorist in Burns Oregon are not the framer, ranchers or loggers, nor are they the patriotic first responders. The farmer, ranchers and loggers are salt of the earth people, they are hardworking folks who bust their butts every day to earn a living as many of us do on a daily basis. The Patriotic first responders, men and women who have left behind their lives, families, friends and jobs in order to come to Burns to bring attention to the illegal land grabs and the usurpation of our Constitution. These people present no threat to the people of Burns as evidenced by the fact that they frequent the local stores, shops, restaurants and bars without any issues.
At first glance, it is easy to accept the media story that Sheriff David Ward invited the FBI to take over local control of the situation to help protect the citizens of Burns Oregon from a band of "armed occupiers". But that is for another article. So let's take a closer look at several key issues that most may not be seeing.
In past decades whenever there was a civil protest it was customary for the local police and maybe the use of the state police to control and insure that the protest remains peaceful. During the protests of the late 60's when demonstration began turning violent, State's at the request of their Governors started to call in the National Guard to assist the police in maintaining order and protecting the public.
The question to ask is why didn't Oregon Governor, Kate Brown, in accordance with Title 32 of the United States Code, call for the Oregon National Guard to assist in any local police action in response to the "armed occupiers" at the Malheur Refuge. Could it be that Gov. Kate Brown was appointed to her position, not elected by the People of her State, as was Sheriff David Ward of Harney County? Could it be that these appointed officials are beholden, not the good People of Oregon, but strictly to those entities that placed them in their position and power. Another unusual fact is that Special Agent Greg Bretzing in charge of the Malhuer Refuge Occupation happens to be linked to a Nation Security breach along with other fraud and corruption violation, as reported by The Shasta Lantern. Click here to view that article.
But, here in Burns the situation is much different and potentially much more ominous and deadly, as evidenced by the murder of LaVoy Finicum, by agencies yet to be fully disclosed. Authorities acting under the color of law but not in adherence to our laws, first closed down the Burns school system, even though the "armed occupiers", of which only 4 are now remaining, are located 30 plus miles from downtown Burns in the middle of nowhere. WHY? Why was this necessary?
Road blocks, closures and check points are now common place in in and around Burns. Many of the local people have claimed that they are being randomly pulled over by "authorities" demanding they provide their ID's for just driving down the street. There are locals being stopped at armed check points and forced out of their vehicle at gun point while their personal belongings and vehicle are thoroughly searched.
One rancher, Thom Davis, related his story in which he had a slowly dying horse on the range that needed to be humanly put down in order to relieve its suffering. The only trouble being that he was not that far from one of these check points and feared that should he have ended the horse's suffering with a shot to the head, he too would have suffered the same fate. A fate that was later confirmed when he talked to the sheriff.
In another case the authorities actually took their vehicle a quarter mile beyond the check point and made them walk to get it.
Yet, in another case, Alexandra Puckett, described in a facebook post, the treatment and gun point threats from authorities that her husband and his mom encountered while trying only to feed their cows.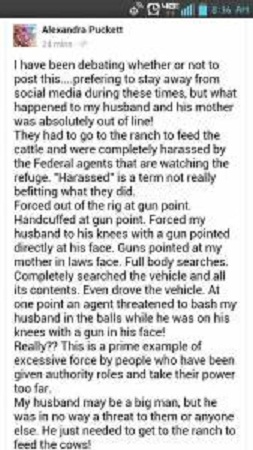 These actions taken by authorities have more in common with those of a Military Occupying Force in Iraq or Afghanistan they do with normal police actions here in American. The terrorization of Burns and throughout Harney County is, by no stretch of the imagination, being conducted by the ever increasing militarization of Federal and State agencies. With many reports of in conjunction with an illegal and unconstitutional buildup of a foreign mercenary army of PMC's, an invading army if you will, acting under the color of law but not in adherence to our laws. Claim as they do that they are FBI, their tactics and use of vehicle void of any US military or alphabet agency marking or insignias, and lack of compliance with US Law, even when asked they present no documentation that they are indeed FBI. A video clip of this fact can be seen here
Additionally, other armored assets from distant counties are in Burns. I ask, Is all this really necessary to protect the public from 4 people still at the Refuge located 30 miles away, armed with a few rifles and hand guns, and already contained by authorities so they cannot escape from there. Or is something else going on here?
>>>Read on<<< Update: The US Government is Crushing the Defenders of the Constitution! Oregon standoff: Protesters may leave Thursday; Cliven Bundy arrested "(CNN)The armed occupiers of a wildlife refuge in Oregon say they will turn themselves in on Thursday morning, hours after Cliven Bundy -- the father of protest leader Ammon Bundy -- was arrested by federal agents. Oregon siege: What the armed group wants and why A Facebook page for his ranch announced that Cliven Bundy, who came to the national spotlight in a fight with the federal Bureau of Land Management over grazing rights for his cattle in 2014, was heading to Oregon earlier Wednesday. "It's time," the post said. "Cliven Bundy is headed to the Harney County Resource Center in Burns Oregon." After landing in Portland, Oregon, Bundy was taken into federal custody, the FBI said. It's not clear what he's been charged with. The FBI said authorities would make charging information available on Thursday morning. Bundy's son, Ammon, was one of the leaders of the occupation of the Malheur National Wildlife Refuge. He was arrested last month. The refuge's current occupiers said -- during a purported live stream of a conference call between protesters, activists and conservative Nevada lawmaker Michele Fiore -- they were prepared to leave Thursday morning...." Must watch >>> here<<<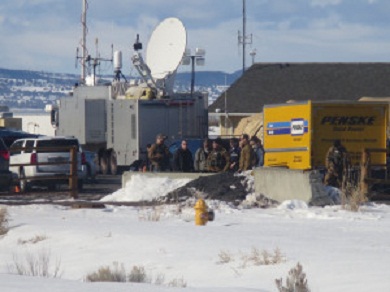 More from Tim….
Ammon Bundy speaks from Jail. Appeals to God, The Constitution, and the American Declaration of Independence. "Where Christ is… there is Liberty".
Bad Moon Rising: The Murder Lavoy Finicum.
The Murder of Lavoy Finicum. (2).
"Mow them Down," Americans Once Critical of Police Killings Now Beg Feds to "Slaughter" US Citizens. thefreethoughtproject.com
US State Terrorism. Pretext to abolish the second Amendment. Bundy's declared 'Domestic Terrorists'.
Legalised Force attracts Thugs and Bullies like flies to…
Bundy Cowboys and Militia Stand on the highest legal ground… Why the 2nd Amendment was enshrined.
High Noon at the Bundy Ranch. "A Tiananmen square moment".
Shitstorm in Nevada! The Crisis Revisited. DC Clothesline.
Daddy… What part did you play in the Revolution?
Filthy Bastards: "It was an Accident". Kim Dotcom Raid.
Onya DotCom! He does Kiwi's a great service by Suing our Corrupt Government for $6 million.
The GCSB BILL… Arabs (and Maori Radicals) with knives at the foot of the bed!
Turkey shoot! Why Tyrants and Psychopaths Love Gun Prohibition.
The Coming American Civil War.
The Rape Of American Democracy
Epitaph. The Death of America and Western Democracy. Ron Paul's Farewell Speech.
White Rose. Hans and Sophie Scholl – The Final Days: True Story of Anti-Nazi Activist
For Goodness sake…Stick to your Guns!
Not PC: FREE RADICAL #75 – The Right of Revolution: In Praise of Commodore Frank Bainimarama. by Tim Wikiriwhi
Nazi Thugs just over the ditch! Australian Police State well advanced… New Zealand Bikers Beware!