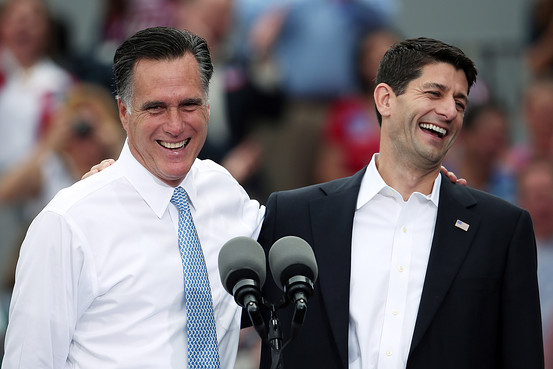 So Mitt Romney is the Republican Candidate for President.
In my veiw He's a Wolf in sheeps clothing… Dangerous and dishonest!
Many Republicans are talking up a storm, speak in Rapturous terms about How Morally Upstanding the Romney's are, and about how Money savvy he is… how he's gona get Americans jobs (where have we herd that line before??? Oh Yeah He stole that one from Obama!)
Yet from where I sit, these people must be deranged!
The reason I say this is because Romney did not win the Right to represent the Republican Party against Obama… He rigged it, and Robbed America of the Oppotunity of Choosing The Libertarian minded Ron Paul for President!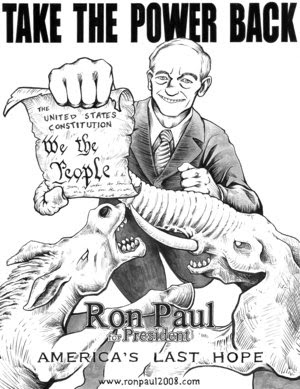 The scale of this deceit… the implications this fraud has regarding the well being of America and the global economy is Gargantuan!
And Yet Romney supporters have the audacity to call Ron Paul supporters vile names because after the betrayal of their Hero, some of them now think it would be better to vote for Obama!
The Romney supporter may be identified as a Rightwing socialist… someone who hated what Ron Paul represented… His Libertarian views in respect to Drugs, His Anti- military interventionalism, etc.
Even though personally I believe there has been a dire need for interventions, and that many other nations could use military support, Ron Paul's argument that America simply cannot afford to be the Police force of the world is 100% true and irrefutable.
Yet his truthfulness has not endeared him to the Right.
They would'nt even allow Ron Paul to speak at the convention unless he endorsed Mitt Romney!
They changed the rules so that they could disqualify him!
And so they are Happy that they got Ron Paul out of the way.
It doesn't matter by what means.
They don't even want to think about it.
They hope their Rape of American Democracy goes unreported… or at least is quickly forgotten.
So Today they are busy waving their Romney Flags, and trying to get everyone to focus on what an evil lying bastard Obama is… how hopeless he is…
Yet I want to remind people of the sort of people The Romney's are, and the sort of Party whom he fronts.
If the Romney camp had not defrauded the vote tallys leading up to Tampa.
If the Republican party had not already endorsed Romney before the delegate vote
And instead give Ron Paul Equal Air time etc…
Had Romney been Man enough to face off against Ron Paul in a fair and square showdown at Tampa and defeat him… Then You could call Romney the rightful and worthy candidate to face off against Obama… and Ron Paul supporters would probably have thrown their vote in with Romney too.
Yet because The Romney camp chose the Low Road at every opportunity… and defrauded and cheated… No Moral man can support Him! He is a scoundrel, backed up by a band of Scoundrels! He has No Legitimacy. He is a fraud. He defrauded the American People! He robbed Democracy! He's a Devil. I guarantee you the only reason he chose Paul Ryan for his running mate was to capture the tea party vote. Ie It was a clever political move because many Tea partiers would prefer Ron Paul over Romney any day of the week! So by getting Ryan on his team he took some of the wind out of Ron Paul's sails for himself. So I predict that once he gets elected he will marginalize Paul Ryan, and not implement Tea party policy at all. He will feign 'emergency' and expedience to continue expanding Socialist interventions/ bail outs… protectionism… subsidies …etc, raise taxes, and increase debts.
He wants to maintain the status quo… increase his wealth, and loves Power more than justice… more than freedom… We can know this because of the shameful way he achieved the Republican Nomination … Its as simple and as clear as that.
RON PAUL WON!
As a Shunned and reviled Kiwi Christian Libertarian whom has stood unsuccessfully for election many times I have had first hand experience, both of being marginalized by my Party because of my 'unorthodox beliefs', and having been Blacked out by the Media.
Thus watching Ron Paul's campaign has been more personal to me than to many of my fellow Kiwis, because I have watched this good man suffer the very same evils.
I wrote a glowing article about the virtues of America's democracy when Obama was elected, yet sadly today I must say that in many ways it is as Undemocratic as our own Mickey mouse electoral system here in New Zealand.
I believe America is doomed to economic collapse.
I think all the talk by economists that the worst of the global recession is over to be absolutely ridiculous!
I believe the real recession/ depression has only just begun!
The one Man whose policies were radical enough to stop the slide into the abyss has been betrayed and eliminated.
The Collapse is now virtually a certainty.
Satan Laughing Spreads his Wings.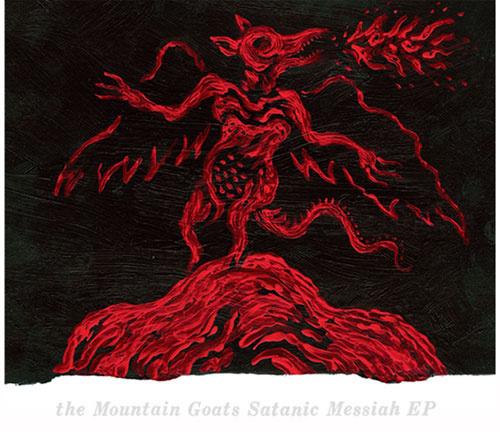 If I was an American voter, I would give my Vote to the Libertarian Party candidate Gary Johnson
Tim Wikiriwhi
Christian Libertarian.