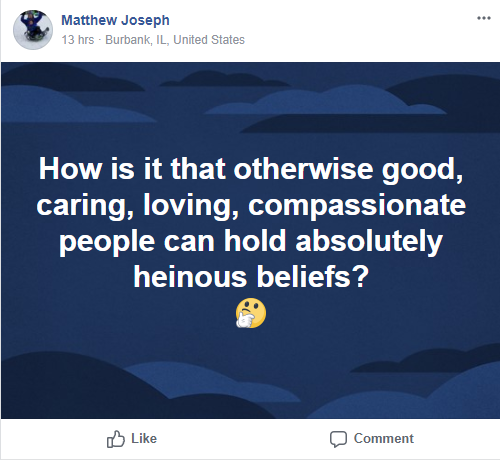 I have been wanting to do a Blogpost on Objective Truths vs Subjective whims for a long time, yet like so many super important topics… I have procrastinated out of fear of not doing these subjects justice.
Esp in relation to my Belief in the Objective reality of Hell… despite not liking the doctrine at all… and wishing it were not true.
I esp want to talk about how a keynote of a Subjective whimsical thinker is that they refuse to believe in anything they find repugnant… esp if admitting 'their' possibility will have implications for themselves that they do not want to deal with.
Fear and loathing.
They are like the Ostrich who seeks to hide from any scary reality by putting their heads in a hole in the ground.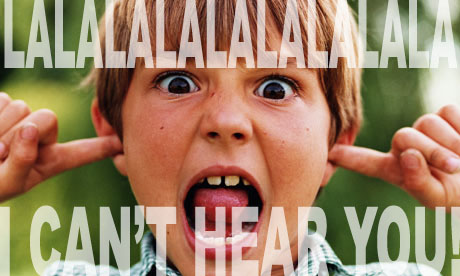 There are *many unpleasant realities* and any rational Cosmology/ belief system must be strong enough to encompass these dark truths.
'The Problem of Evil' 'Theodicy' being one of the greatest of all Theological/ philosophical topics that challenges the faith of many in Divine Providence and goodness, and many think the Doctrine of hell is likewise a fatal proof against the Goodness of the Lord God of the Bible.
Read: Car Crash.
Tonight after work I came across the 'Meme/post' (At Top) by one Matthew Joseph on a Facebook Group I belong to called 'Psychedelics and Philosophy', and as you can see the question Matt put forward perfectly dovetails with these topics, and without saying too much in this introduction… I hope that intelligent readers will be able to follow my rationale as it flows in the dialogue… despite the fact that during the 'debate' comments get inserted in.
It is a raw 'real world' conversation… not a fabricated dialogue designed by a clever writer to display their philosophical eloquence… its a battle of words between two antagonists… a bible hater vs myself… a King Jame Bible believer.
I will however just make a few quick points before I post the dialogue.
1. From what I have already said above you can see what motive I had for entering on a discussion of the question posed by Matt. It was not as he says… that I was 'assuming' some sort of personal attack, but that my initial comment (which is important because I maintain it's position throughout the whole dialogue and my later comments are all in context of it) was a sincere attempt to draw attention to 'Why some people believe heinous things'.. and that it is far more dangerous to assume that all heinous things ought to be automatically and subjectively disbelieved.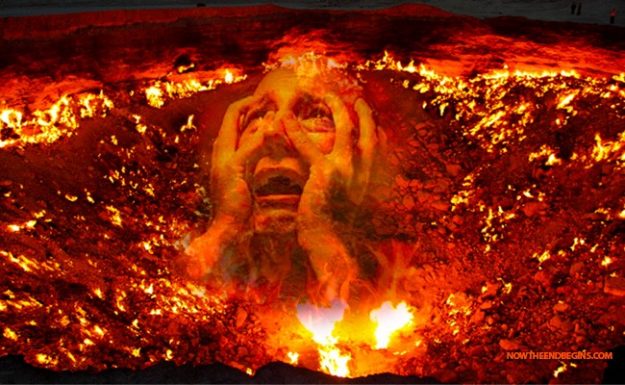 2. I admit to making some bold assumptions from the get go… as to why Matt may have posted this question… assumptions founded upon years dialogue, study, etc… and from the reaction that swiftly followed my original comment It becomes clear that my assumptions were perfectly correct.
Matt *Is precisely the sort of person I suspected*… yet still it was not my original intention to get into a bun fight… though once the first bun was thrown at me… I was more than ready to retaliate in kind!
3. With these things in mind I hope by the time any reader traverses this dialogue that they will see that Matts final assertion my arguments are all 'Non sequitur' is simply another denial of the fact that I was on point the whole time…
My ongoing comments must be taken *In context* of his comments… He fails to appreciate how he himself fills in the sequence of my reasoning… justifies my progressive assumptions, and makes full vindication of my original comment.
Thus I assert it was Matt who started the petty nastiness… Matt immediately responded in a derogatory manner… debasing the conversation by calling me a 'Jack ass'… hoping to shut me down… not because he could rebut me… but because he did not like my original moot defending belief in the Bible and hell.
I assert that Matt said almost nothing that equates to a rational argument, and that at all points he displayed the Subjectivity of a God hating sinner… a lost soul who does not want to contemplate the possibility of facing Divine judgement and hell, and in fact he has nothing of substance to offer on the topic of belief.
He only wants to believe things that are non-threatening… non-challenging to his modus opperandi… and esp dont lay moral weights upon his back.
Matt is a Hater of The God of the Bible… and thinks Christians are Freaks.
Atheists like to make their own rules.
Even though their world view is ultimately nihilistic… morally sterile and devoid of value they still like to think of themselves as 'Good people'…and that they are the 'defenders of truth', etc.. so they claim to sit on the Lofty Ground and pour righteous indignation down upon the religious.
It's all Absurd and inconsistent hypocrisy with their own professed beliefs… yet very necessary for their self delusion.
Read: How can a Good God exist when there is so much evil in the world? (part1) Atheist Nihilism.
Matt asserts that I went for his throat from the get go.
Yet still He has given me his permission to include his name and though one of his friends jumps in… he says little of substance and I have left his name in there too.
The whole dialogue is Screen shots… verbatim… Pettiness and all.
I assume only 3 mad people will read it in full… yet I intend to use this conversation in the future debates and discussions.
Now the debate is over, and I dont hold any ill feelings, and it is not my intention to use this blog post in malice against him, and in fact I offer an Olive branch to him and will post him the link to this blogpost and have already invited him to make critisisms and defend himself in the comments.
I hope that he will re-consider my arguments.
I dont want him to go to hell.
I dont want *anyone* to go to hell!
Yet I wont deny its objective reality because it was taught by Christ and is in the Divine Revelation… The King James Bible.
Read: The Rock of Divine Revelation.
One of my most heavy burdens is watching as my friends and family…one by one… enter eternity Rubbishing Christ and assuming Hell and Judgement are not awaiting them.
It breaks my heart when they make it clear that they do not even wish to discuss this topic with me.
That Hell is real is why Christ gave his life on the Cross!
And To prevent people going to hell is not achieved by denying it's existence… but by preaching the gospel of Gods Grace!
Preaching The Cross.
Read: Christ's work of Salvation on the Cross… The Great Equaliser.
Matt will not know that I was once an Militant Atheist myself… so I appreciate how *alien* the spiritual truths of the Bible appear to the Natural man… the Materialist.
Read: Death of an Atheist. Follow the evidence.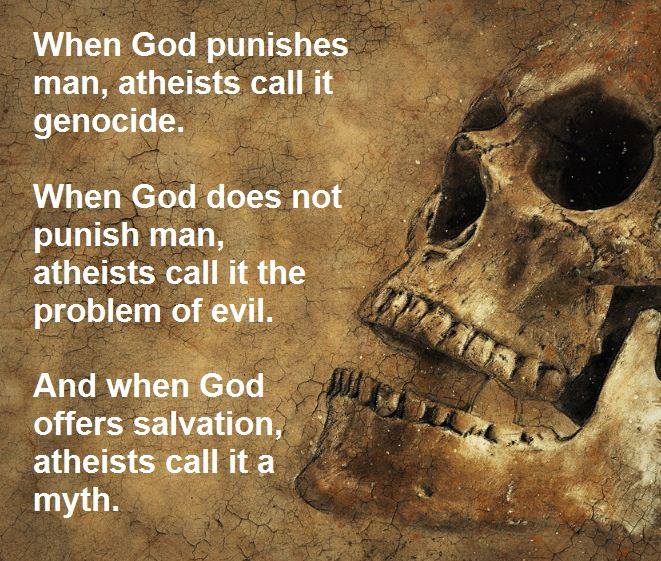 It has been argued by atheists that Jesus was immoral because he preached about hell, and that to their thinking eternal damnation in torment is too horrific an idea to be expounded by any Good person.
I admit it is a truly horrific proposition and I understand why even many Christians today try to do God a favour by denying the doctrine of hell… saying it is false teaching… bad interpretation, etc.
They want to removed hell because of the obstacle to faith it represents.. and they wish to escape the burden of arguing that God is moral to eternally Damn sinners … that is a hard thing to sell!
, yet I Choose to trust the Bible, and I argue that irrespective of my personal feelings… that *If hell is an objective reality* then I must Trust that God is Righteous in all his judgments, and that it would be immoral for Christ *not to preach about it*… not to warn sinners they were in danger… and it would be immoral for me to go along with the charade that hell does not exist!
Christians who are swayed against the doctrine of hell because of the difficulties it presents are infact involved in a form of Idol making.
They seek to make an Image of God more pleasing to their subjective desires and vain ideas rather than worshiping the God of the Bible… as he has revealed himself to truly be… including his holiness and abhorrence of sin and evil…
Look at all the vile evil in the world!
Look at the wickedness and perversion of humanity!
With one breath Atheist point at Wars and Tyranny… all the suffering of the weak at the hands of the strong, and accuse God of not caring about evil… yet with their next breath they condemn the Doctrine of Divine judgement!
They say The God of the Bible is outrageously Jealous and angry and that his judgments are too harsh!
Am I the only one who sees the contradiction and hypocrisy of the infidels?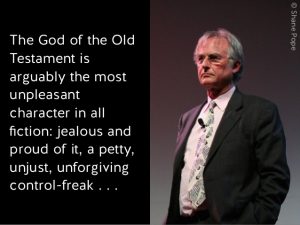 Richard Dawkins pandered to the seething rage of millions of Atheists against God and his judgement, and instead of boldly standing on the scriptures and counter-striking with the Doctrine of the Love, Grace, and mercy of God… many Christians Retreated in the face of such an onslaught… just as they have shamefully done on so many issues vital issues like accepting 'Evolution'… like accepting that Rationalist position on the Scriptures as merely a human construct full of Myths, and Superstitions.
And when they have removed Hell from their beliefs… they also have removed the greatest moral burden and impetus to preach the Gospel of Salvation to the lost!
God's Judgement is evidence of the *Moral weight* and *Value* and Meaning he places upon Human life and action.
God takes our existence and activities very seriously!
God has managed to show his mighty wisdom and Both Judge and show mercy!
Remember that God himself is not willing that any should perish, and that he commended his love toward us in that while we were yet sinners , Christ died for us.
Those that end up in Damnation *choose their fate*… by rejecting Christ and the mercy of God.
So here it is…. "Let he that hath an ear to hear… let them hear".
Tim Wikiriwhi
Christian Libertarian.
Update: After posting the link to this post to Matt and his friends, he responded with more vitriol and personal insults displaying he is completely incapable of being rational on this topic.
And his friends weighed in too and it is telling that in more that 70 comments that were made… at no point did any of them actually address the content of my argument… and focused on pouring out guile on me personally.
They even wheel in some guy they think is a Philosophical 'Heavy weight'… yet he proceeds to act as 'amateur hour' as the rest!
'Tim is a Maniac'
'Tim's post is too long'
'Tims writing is shit'… etc etc.
These are the whole tenor of my detractors 'arguments' against me… quite pathetic… very telling about their personal spiritual condition.
Of course 'indifferent' dialogues of noble and pure thinkers are Myth.
Fantasies invented by philosophers… In the real world most contentious Dialogues are full of ugliness, and so this dialogue fits in well with 'Keeping it real'.
Anyway here is the discussion … and I will have to add some more of the later comments… I do know it's 'quite long' in today's short 'attention span' culture, yet I think the subject is worth taking time to ponder.