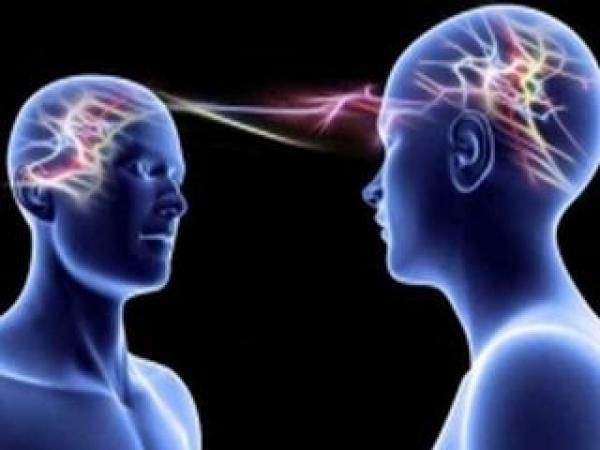 "…Extrasensory perception (ESP) involves reception of information not gained through the recognized physical senses but sensed with the mind…"
From Wikipedia here:
This post is in reality the continuation of a discussion following my Blogpost
'Russell's Teapot Really refutes Atheism not Theism'
I was inspired to write it in response to an atheist friend of mine whom suggested in the comments/ discussion following after the above Blogpost on Russell's teapot that because A Flew expressed belief in ESP that this was a clear indication he was of dull intellect.
Now I don't believe Humans have 'ESP', yet I don't discount the possibility that there may be modes… 'some completely natural'… of sensing things which in the current state of scientific knowledge we are currently completely oblivious to. Others could be 'spiritual' powers…like free will.
Of course it is exactly statements like that which cause 'rationalists' like my friend to pour scorn against anyone whom suggests things like ESP, or any 'spiritual powers' at all may be possible.
Let me place a caveat on my position as enumerated above.
I don't believe humanity has or ever will develop a 'Naturalistic' ESP… why? * because I don't believe in Evolution!*
To my way of thinking it is the Atheist Evolutionist whom ought not to doubt the possibility of Humans having/ or developing a naturalistic form of ESP as by my reckoning their wild theory seems to give room for every fantastic myth conceivable!
To appreciate this it is only necessary to apprehend just how fantastic are the claims of evolutionists Re the Evolution of Man from a single celled organism.
Let me explain.
Ever seen an X men movie?
All those Fantastic characters… mutants whom are Super-human and have 'special powers'… but not spiritual powers… they are all advanced Bio tek.
That is what evolution is all about!
Lets talk 'Naturalistic ESP'.
Now Evolutionists believe that a protozoa type organism slowly developed into the human animal with the five senses, taste, sound, touch, sight, smell… all via the inexorable march of Evolutionary process/progress.
On that basis I cannot see how my friend can insist that an atheist whom claimed decades ago to believe in ESP is some how being ridiculously inconsistent with Naturalistic theory *unless my friend assumes Evolution' has already exhausted all the possibilities.* …yet it is easy to cast doubt upon this.
I believe I can expose his own inconsistency and in the process expose just how silly belief in evolution really is.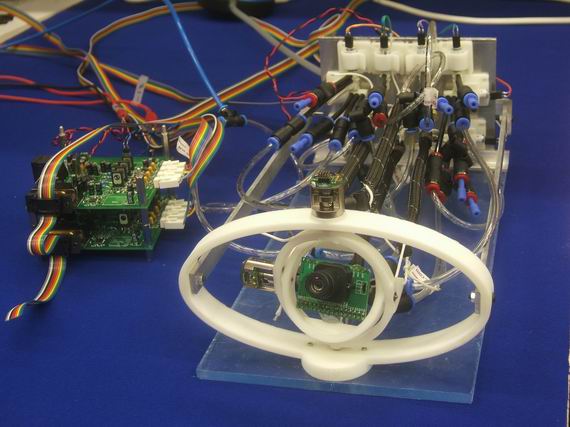 Consider these things…
An ear is a microphone.
An eye is a Camera lens.
A nose and mouth are chemical detectors
An hand is a load scale, temperature probe, and compression tester.
Animals have various other senses too eg lateral lines and sonar/radar etc,
My Atheist friend claims unguided 'Evolution' designed and built all these Bio tek instruments.
I ask why then he would doubt that evolution has not/ could not also build a biological 'wireless cell phone/ 'walky talky' like device/system' directly into our Brains so that we could mentally communicate at a vast distance…without speech?… ie a form of 'Natural' ESP?
We do today know that such communication is possible via external devices… a reality which not too many generations ago would have been considered ridiculously impossible!
Obviously a race of X human beings with a Bio wireless telecomunication system would have a superior survival advantage over ordinary human beings.
We must ask why 'Evolution' which is… Or so we are told… obsessed with 'Survival' has not bothered to supply us which such kit?
All evolution has to do is install such a devise inside our bodies and hey presto we have ESP!… not that difficult to grasp… if as you claim Evolution is capable of 'upgrading a lifeform from a Germ into a human being!
The crux of my arguement is that if you balk at the idea of Evolution creating 'Bio-cell phones' then you must also question the rationale that evolution could create sight, sound, taste, etc… for the very same reason.
Ie because these are incredibly sophisticated 'gadgets' too!
Thus the evolutionist position really is that Si-fi movies like X Men are believable!
I ask what freakish creatures… via Evolution…are we destined to become?
An atheist whom balks at the Idea of ESP exposes the simplistic level on which they function. ie They redily will tell you it is rational to believe that evolution is capable of installing Cameras… but irrational to suggest it might install cellphones!
Spot the contradiction!???
Does my friend believe Mankind has reached the Zenith of evolution?
Now for some Funny Evolutionary Theory… Our X-Men Post-Religious future! 😀
Obviously I am not suggesting this video is anything other than a ridiculous fraud… what I'm highlighting *is the Atheist evolutionary myth* upon which it is based… is precisely what Atheist believe.
Its funny because Evolutionists actually *Believe this sort of stuff*… yet mock Theists faith in God!
Think about this…. They believe we came from Non-Theistic sub-creatures… evolved into what we are now, whom have been described as 'The Worshiping Animals'… which they theorise as though being delusional Fables… non-the-less this trait must have had 'survival advantages'… yet still they insist that Atheism is an 'Enlightenment'…a progressive step away from 'Primitive superstition'… so that 'in the future' Humanity will abandon 'all religious superstition'… and be in atheist thinking 'Fully rational'… fully knowing… without faith… etc etc… so by their reasoning Atheism both Precedes and Follows Theistic faith… all by the blind forces of Nature!
Talk about a Dung pile of Materialist Fables and superstitions!
It is the theistic position which makes the X men movie an absurdity.
Theism says *Evolution is a Joke!*, and that the blind forces of Nature cannot create life… cannot design new Gadgets/ senses/ biological capacities, etc, and thus the only way a human being could have any form of Naturalistic ESP is if our Creator designed and installed such Gadgetry into our bodies via writing it directly into our DNA… just as he has done with our Eyes, Ears, Etc…all of which are irrefutible testaments to the existance of God!
"For the invisible things of him from the creation of the world are clearly seen, being understood by the things that are made, even his eternal power and Godhead; so that they are without excuse:'
St Paul. Romans 1:20
Tim Wikiriwhi
King James Bible believer.
Libertarian. Dispensationalist.