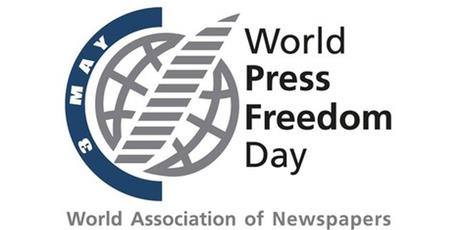 Apparently tomorrow is 'World Press Freedom Day'.
Forgive me for not swooning with the reverence as might be assumed to be customary for Liberty lovers on such an occasion, yet please don't mistake my lack of enthusiasm as an indication that I harbour a distaste for such an important vanguard of freedom and justice as a Free press is supposed to represent, because that's not so. The Ideal of a Free Press is noble indeed.
The reason I'm about to rain on this parade is because like that other assumed vanguard of freedom which a free press is supposed to champion (Democracy), there are other vital factors at play which are pre-requisites upon which these 'Vanguards' are co-dependent if they are to function properly and without which they are rendered no vanguard at all, but become the tools of deception and oppression.
They become 'Wolves in sheep's clothing' … merely feigning the roles of instruments of justice and liberty but are in reality no such thing.
Being a Gadfly, it is both my nature and my duty to now raise my pointy finger, and ask out loud …
"What Good is a free press if it *thinks and acts* like it's attached to the Propaganda office of the Government?"
I raise this question because for the Free Press to actually be the vanguard of Justice, Liberty, and democracy requires it to be stationed by Independent thinkers whom are wise in the ways of Freedom, are zealous of the principles that underpin Individual rights and liberties, and have a good grasp of the Nature of Political power and its inclination to Grow at the expense of personal freedom, and to encroach into spheres that ought to be strictly kept free of political interventions. Only then can the 'Free Press' vigilantly keep watch, and be ready raise the alarm when Government crosses the line.
I ask "How are Journalists supposed to raise the alarm against Bad laws, corruption and abuse of power if they have been brainwashed by a corrupt government into thinking its activities are not corrupt or abuses of Power… because they have been trained to believe such evils are instead 'Good'?
When tyranny goes on the war path, instead of raising the alarm, the politically compromised press applauds! … and busy themselves as an army of voluntary Spin doctors selling the tyranny to the gullible public, much to the Glee of the Demagogues who instead for facing the wrath of an informed public may continue to act the part of Piety, benevolence, and Patriotism, though in reality they are unscrupulous, malevolent traitors.
Let me now declare that this is the sorry state that currently prevails within our Nations Free Press!
Can you now understand why I'm not 'excited' about tomorrows 'World Free Press Day'?
How, you may wonder, did the press of New Zealand, and other western countries contract this leprosy?
Let me declare that it is a Congenital disease the spawn of which was seeded 200 years ago with the growth of the ideology of Materialism which has slowly but steadily displaced the ideology which underpins the belief in God given Rights and Liberties, and a strictly limited state.
It has taken generations of decay… of creeping socialism…. Of incremental usurpations and encroachments by an ever expanding Leviathan… yet has reached its acute stage today because the Governments of the West have usurped control of the sphere of Education, and thus have the power to directly programme the minds of our nations children and young people, and thus socially engineer a childishly submissive society which now assumes there are no sphere of activity that ought to lie outside the realms of political intervention, and believes that all life's problems have political solutions.
*And the Nations Journalists are trained and receive their credentials directly from such the state*
We Libertarians call it Nanny State.
There it is I said it! By controlling the education system the Government has been able to castrate the Free press, and directly program the masses into a herd of docile sheeple whom are so 'institutionalised', that like long term Jail birds facing the an end of their imprisonment …the idea that they may one day have to take care of themselves paralyzes them with dread!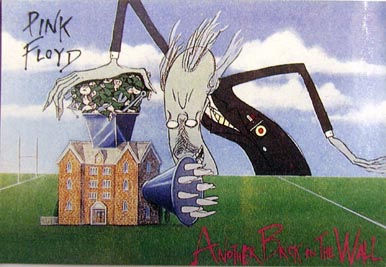 The Social engineers have succeeded in creating a Nation of voluntary slaves, whom have surrendered all their rights, and their dignity, for the sake of being supplied stale bread, told what to do, believe, and think, and for the security of a Jail cell.
Few reading these words will concur with them. Many will laugh and assert that I am delusional… 'an extremist', not knowing their conclusion is a symptom of the disease. Those whom reject my remedy… that the state ought to be removed from control of the education system, as a matter of Principle, and urgency (thereby cutting off this means of social manipulation) prove themselves to be incapable of conceiving the benefits of living in a society in which education has been liberated from Political control. My detractors harbour all sorts of wild 'nightmare' scenarios of Chaos and disorder should Education be removed from the clutches of Government… all pure fantasy… all figments of twisted imaginations generated in the minds of institutionalised inmates.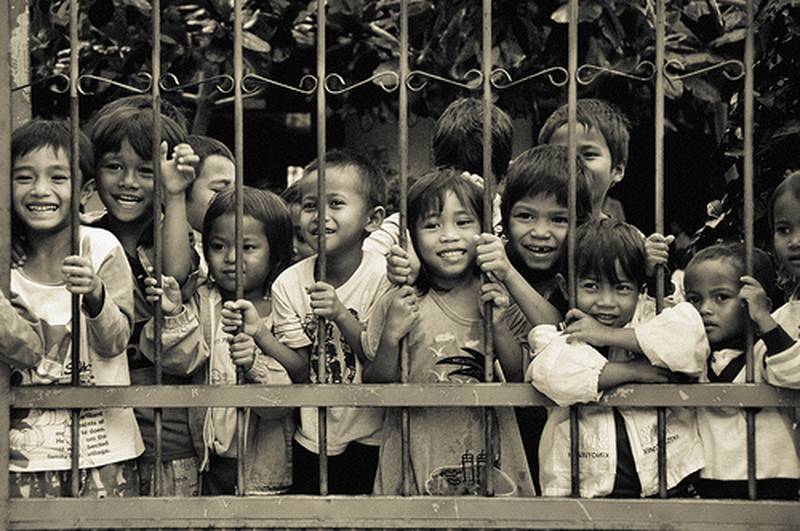 This terror of Removing the State from Education is today shared by most of the Journalists and editors whom populate the nations so-called 'Free Press'.
This is why they voluntarily work uphold the status quo *as if they were on the government Payroll*, churning out Pro-Government Press by the kilometre.
Thus when Independent outsiders (Like myself and other Libertarians) try to enter the Democratic Ring and present challenges to the way things are being done we are ignored. Thus the so-called Free-press fails in the moral duty of their profession to inform the public of these alternative views and arguments so that they can make an informed choice at election time… and so democracy is again perverted… to the benefit of the powers that be.
The 'Free Press act in cahoots with the corrupt powers mongers of the status Quo… and being completely left out of the political dialogues that attend elections and the important issues of the day… Challengers to the Status quo don't stand a hope in hell of getting elected … any press they manage to swing usually belittles them as 'whacos', etc.
I speak from first hand experience in these matters having stood for a dozen or more Elections, both at National Level and for City Council.
I have presented the best arguments and principles, which in a 'better'society that actually had a Press corp that actually did its Job properly would in themselves have attracted the attention of savvy professional Journalists with the capacity to analyze the political debate, and understand their value in respect to the democratic process.
Time has proven my arguments to be true, and had Hamilton city actually elected me I would have saved the ratepayers hundreds of millions of Dollars.
Had I been elected to Parliament, among other things I would have been in a position to help Don Brash put an end to Treaty separatism, and the apartheid electoral system.
Yet the Press ( Waikato Times) treated me like I was 'a nobody'… and because of this 'black out', the people of Hamilton didn't even know what I represented on their ballots. ( I exclude the small independent weekly 'Hamilton News' from my condemnations as they served Hamilton well by printing many articles I penned, and I salute them.)
There are countless other Evils caused directly by our Nanny states control over the education of our Nation, including the broad acceptance currently enjoyed by the doctrines and institutions of Waitangi Racism and apartheid, yet they are separate issues. In the Late 1800 Herbert Spencer wrote a Book called 'The Man vs The State' in which he addressed the evils that would befall nations which were foolish enough to allow their Governments to usurp control of the Education system… and it has all come to pass!
I have hereby achieved what I set out to do tonight… which was not simply to bleat about me personally being ignored by the press, but to expose the moral corruption of New Zealand's socalled 'Free Press' and highlight one of the chief reasons The labour and National Parties are so entrenched. I want to throw down the challenge to any Jurnos or Editors reading this post to start fulfilling the Moral obligations of their Profession. Start Publishing *Real* Criticisms of the status Quo. Start including 'Outsiders' in the Political issues and debates. That is what a 'Free Press' ought to be.
Tim Wikiriwhi.
Update: Here is a link to another piece I wrote on this same subject