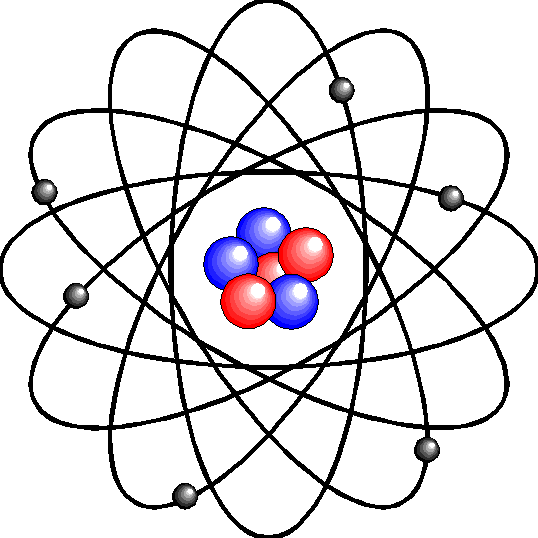 The Atom. Monists say that Each Individual, All Humanity, All Life, Love, Artistic expression, Every Moral crusade, Politics, Religion, Every Conscious thought, Every moment of Ecstasy and wonder are nothing more than the interaction of Atoms.
Its been one of those days…Reading the Waikato Times pg 7.
So much Atheist Bullshit… So little time to Rub their noses in it!
One of the favorite Atheist 'Group hugs' is their Self delusion that their beliefs are planted in 'superior soil' to Balmy Religious 'Hocus pocus'.
They claim to dwell at the pinnacle of the evolutionary advance, having Superior Intelligence and Superior Education to their Lesser Religious cousins, and having escaped the primitive mindset which is religiously prone, they claim *Reason* as the mighty Rock upon which they stand.
Now if the stench of vanity is not enough to make you question the validity of these claims, The Exploits of one of their Sects ought to.
I refer to that sect of atheists known as 'Evolutionary psychologists' whose primary ambition is to take the mind of mankind and using scientific jargon make up a rationale to vindicate their faith that everything in the universe conforms to their Atheist Naturalistic Cosmology.
That is their brief, their duty, their delight.
What is important to realize about this process is that insodoing they De-Humanize Mankind from being a Freewill/ reasoning/ Moral Agent into a mere Automation… a robot.
This can be clearly seen in such declarations as this….
Politcal leanings linked to Genes…
How Flocking Ridiculous!
They want you to believe your little Tot has a Pre-disposition to vote Left! (Or Right, or Whateva)
What more via this notion that Genes make our political decisions for us, they have negated your power of reason and freewill …which is what the very purpose of their conclusions are aimed at achieving… forcing the Mind to comply with materialistic determinism, and just as importantly undermining the Moral culpability which underpins The Christian Argument in respect to freewill and Divine judgment.
Many Atheists will get warm fuzzies from this announcement and say to themselves…"Yes! Freewill is a myth! Everything in the Universe has a purely Naturalistic explanation… There is no God and Man is not a Moral Agent."
"Everything that is… from the Moon, to Leonardo's Mona Lisa was Pre-ordained in the Big Bang"
Ie they will accept these findings simply because they conveniently integrate with their Materialistic faith…. Ha ha…. Think about that! Blind leading the Blind…
I ask you this…Why would anyone believe any such research produced by such a partisan lobby to be objective and valid?
To think this sect is capable of Real Scientific Objectivity is as Nieve as believing the Waitangi Tribunal's Ruling that Maori own the Water rights of New Zealand was an objective and impartial judgment in respect to 1840 British Law, and the treaty!
To expect the Evolutionary psychologists to present findings that were contrary to their personal Materialist delusions would be as Naive as expecting Anti-slavery Abolitionist John Brown to have been found 'Not Guilty' of treason and insurrection by the Slave State Virginia court!
John Brown did not receive justice, and like shambolic rulings of The Waitangi Tribunal, in declaring Politics to be a Genetic trait, the Priests of Materialism have simply dictated their own prejudices.
This is not Science!
It's a scam!
And these 'findings' fly in the face of Common experience!
Materialism is absurd!
(I had the option of saying Materialism is Ridiculous!… ie we exercise freewill every day!)
We change our political opinions based upon convincing enough Rationale.
*If The Atheists apply their own arguments upon themselves and their Atheism… they must concede that their atheism is not based upon Reason at all but that their rejection of the Idea of a God is simply a Genetic Predisposition!
They ought to conclude that they are not more intelligent…. Not more rationale…. Their education counts for Naught…. They are simply Genetic Atheists… and no amount of reason will convince them God exists.
Thus their own arguments render them stupid.
In the light of this ramification by what act of self delusion do they continue to insist that they are guided by reason, or that Reason is the preserve of atheism?
They have utterly destroyed Reason and enshrined Chemistry!
Our thoughts have been reduced down to chemical actions.
This is where Monism leads to.
The annihilation of the Human being.
Reason is a Theistic/ spiritual concept. Understandable in the Idea of God *THE CONSCIOUS REASONING SPIRITUAL BEING*.
It involves Liberty, and Choice.
Things which are completely alien to Materialistic determinism, and random chaos.
Computers don't Reason.
Humans Reason. We are not computers… We are like God. We are Free, and we can make real choices. We are Moral Agents.
An 'Educated' friend of ours tells me he finds the notion of dualism to be incomprehensible… He's been saturated in materialism too long!
I must remind him that the fact that we may not be able to understand something (ie Dualism) does not necessarily make it irrational or superstition to accept it and believe in it.I accept Dualism and Biblical morality because it's explanatory power is vastly superior to Materialism Naturalism.
You cannot expect science to synthesize God, or weigh/ measure the Human soul.
That does not negate their reality. It merely sets limits to the power of science.
(The materialist Tech-myth of artificial consciousness is sooo in fashion!)
I accept spiritual Being as absolutely necessary because materialist naturalism is woefully inadequate to explain reality, and laugh at the pathetic efforts of Materialists to render everything sterile and dead… and accidental.
Scientifically speaking The Human soul is like The Higgs Boson. It's a Theoretical spiritual particle postulated to explain Consciousness and freewill. Nobody has ever seen it. It' cant be directly observed. Yet we can trust/ believe in it's existance because of indirect observations …
Read more on free will and morality…