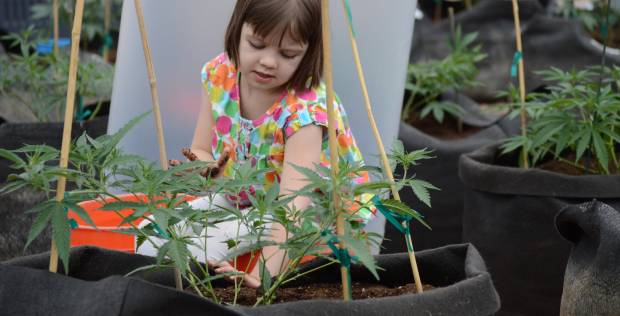 Colorado Medical Cannabis user Charlotte Figi.
Charlotte's life has been saved via the Wonder drug…. medical cannabis.
She used to suffer Hundreds of Seizures every day.
MUST WATCH VIDEO BELOW!
CHILDREN ARE DYING BECAUSE OF EVIL LAWS PROHIBITING CANNABIS!
END The War On Drugs!
I implore parents with children who suffer Fits and seizures to *Get Cannabis* for your sick children!
Dont worry about the fact that 'your local supply' is most likely to be the 'THC' variety…. *It wont Harm* your kids! It will Save their Lives!!
Tim Wikiriwhi.
Christian Libertarian.
Update: Head Of Epilepsy Foundation Wants Cannabis Oil Available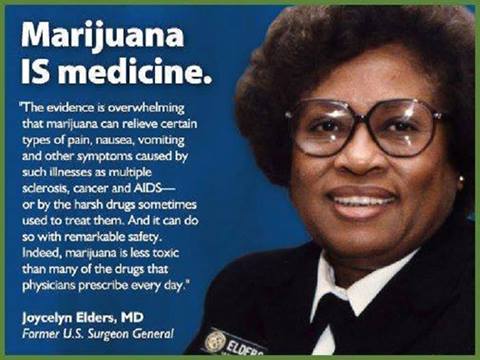 Wikipedia…. Charlotte's Web is a strain of medical marijuana processed into a marijuana extract[1] that is high in cannabidiol (CBD) content, called Realm Oil and Alepsia. It does not induce the psychoactive "high" typically associated with recreational marijuana use.
Charlotte's Web is named after Charlotte Figi, whose parents and physicians say she experienced a reduction of her epileptic seizures after her first dose of medical marijuana at five years of age, and whose usage of the strain was featured in the 2013 CNN documentary "Weed". Media coverage increased demand for Realm Oil and similar products high in CBD, which has been used to treat cancer and epilepsy in toddlers and children. While high profile and anecdotal reports have sparked interest in treatment with cannabinoids,[2] there is insufficient medical evidence to draw conclusions about their safety or efficacy.[2][3]
Families who say they have run out of pharmaceutical options have moved to Colorado to access the strain. The demand has spurred calls for more research to determine whether these products actually do what is claimed. While the use of medical marijuana products is allowed in many U.S. states, the nationwide legal status of Realm Oil is less clear.
Read more >>Here<< Below is a Tragic story which is being repeated around the Globe due to Prohibition and ignorance... May God's grace shine upon this little girls family as they come to terms with their loss. She is safe in Heaven, with Jesus.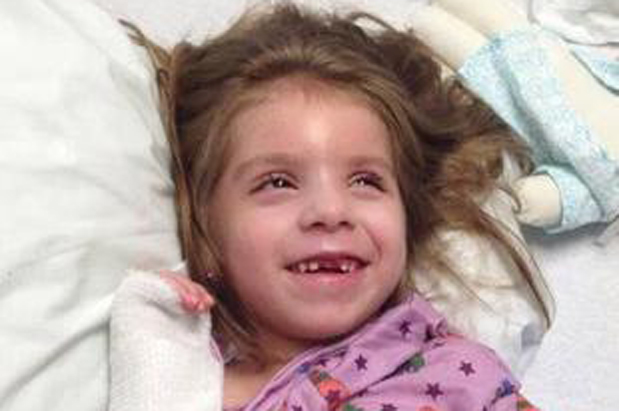 Charlee Nelson passed away Sunday. She had a neurological disease that caused seizures. Cannabis oil could have helped.
They named a bill "Charlee's Law" after her. Charlee Nelson, who died Sunday, was one of countless children around the country awaiting passage of bills that would allow them to use CBD oil, a form of marijuana.
The six-year-old resident of West Jordan, Utah suffered from a neurological condition called Batten disease that causes seizures, mental impairment, blindness and loss of body control, and eventually death. She was diagnosed with the disease last February.
During that time there have many accounts of how hemp oil – low in THC, high in CBD (for cannabidiol), hence minus the high – can help children who suffer from seizure conditions, such as epilepsy. Dr. Sanjay Gupta's two Weed programs on CNN have both focused on the search for CBD, which generally takes parents to Colorado for a steady and reliable supply of a strain known as Charlotte's Web.
Now states like Utah are moving ahead with legislation that will only allow legal use of CBD-rich products, primarily in the form of a tinctures taken orally. Just days before her death, the Utah State Senate voted unanimously in favor of the bill, joining the House in support. Gov. Herbert's expected to sign it.
It appears that Charlee was never treated with cannabis oil, simply because it wasn't available to her in Utah.
Read more about this Moral outrage Here >>>Utah Girl Denied Marijuana Dies<<< Update: 13-4-14. CBD Oil is Saving My Daughter's Life
Marijuana stops child's severe seizures
Charlotte Figi's Story Brings Families to Colorado for Her Medical Marijuana Strain
American Christians using medical cannabis to save their Children's Lives. Epilepsy .Self help (4)
Medical Cannabis Halts life-Threatening Fit's and Seizures in Children! Self Help (3).
Personal Enlightenment… That Glorious moment when the Scales fall from the Eyes of a Sheep blinded by Propaganda…and they See the truth! Cannabis is a Medicine.