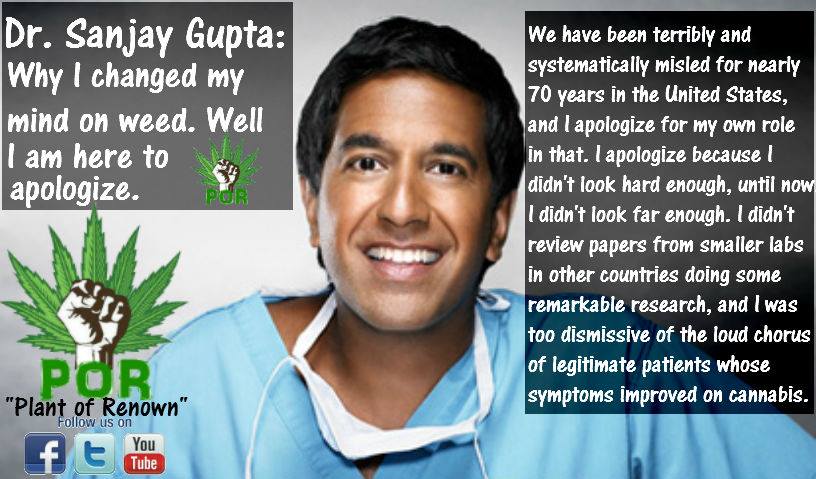 When Realisations like this happen it's called a personal Enlightenment.
I Salute any person who realises they were wrong about supporting an oppressive Law, and comes clean about it…. and says sorry…esp if they then actively work for the cause they once oppressed…
They Redeem themselves thereby.
Read more here>>>> Dr. Sanjay Gupta comes out in favor of medical marijuana
There is every reason to believe that Western society is at this moment waking up to the follies and delusions which underpin The prohibition of Cannabis and restring it's reverenced Status as a blessing to Humanity which it previously enjoyed since the dawn of time..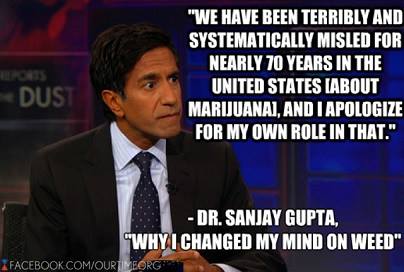 Read more…
American Christians using medical cannabis to save their Children's Lives. Epilepsy .Self help (4)
Medical Cannabis Halts life-Threatening Fit's and Seizures in Children! Self Help (3).
Self Help. Hands on…Fighting the Demon Cancer (No2). Cannabis cures Cancers