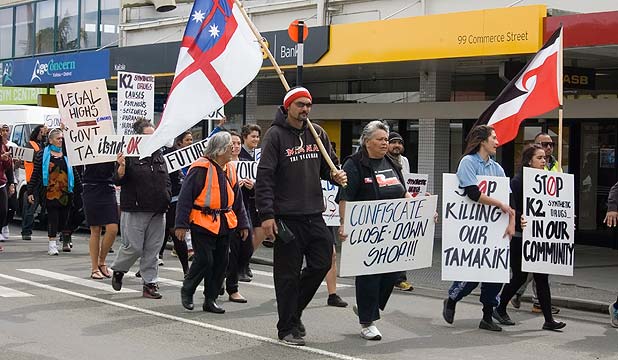 Its interesting that contrary to all the Hype about Synthetic cannabis creating a Social Crime wave that the NZ police actually report Crime is at a 29 year low!
By my reckoning
If anything this would suggest having Legal alternatives to alcohol is having a measurably *Positive Effect!* HMMMMMM???!!!!
And we can also argue that Crime would also fall dramatically with the Legalisation of other drugs too Most obviously ending the Prohibitions on Cannabis.
Ie The Stats dont support the Phobia mongers at all!
Of Course The Shirt Ripping Anti-legal High Zealots wont let the facts get in the way of a Good lynching!
Tim Wikiriwhi
Christian Libertarian.
Crime rate falls to 29-year low
Let's talk rationally about Synthetic Cannabis and how society ought to manage it.
New Prohibitions. How our Police and Government work for Criminal Gangs.
Historic battles. The Libertarian struggle against Drug Prohibition. Why BZP should have been kept Legal.
ONE IN 10 KIWIS NOW ALCOHOLIC, MOST UNLIKELY TO RECOGNISE PROBLEM.