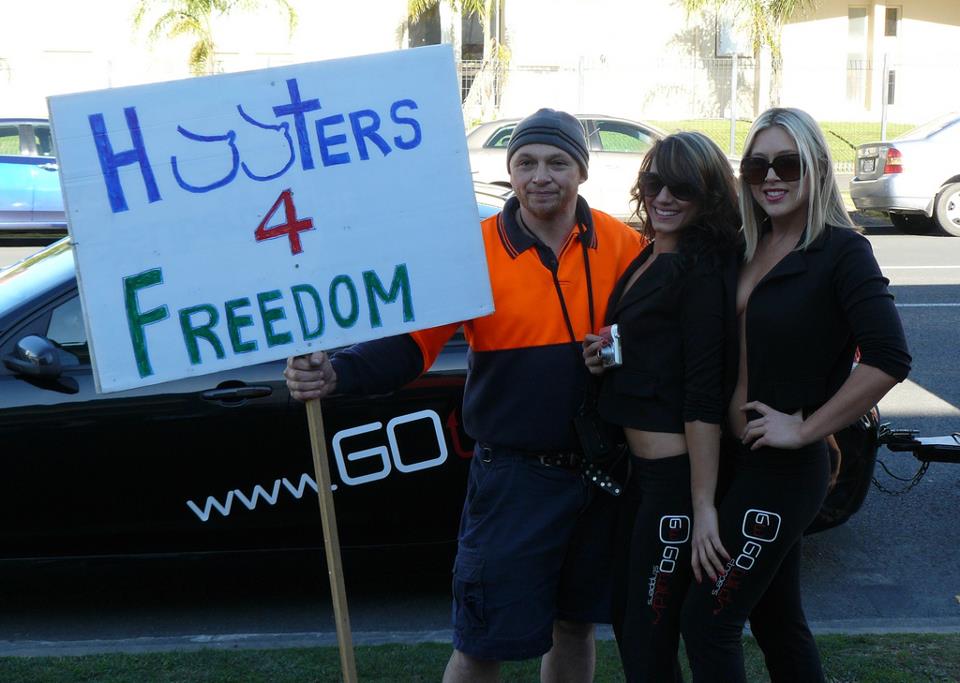 Independent Libertarian and Christian Tim Wikiriwhi Supporting the Hamilton Boobs on Bikes Parade 2011.
This picture was posted to the Treatygate Facebook page by a Racist radical separatist with the intension of discrediting me. These are the sort of dirty tricks these Degenerates practice rather than presenting a valid argument.
Some of the people at Treatygate may buy into this ploy.
One of the most difficult problems with selling Liberty, equality, for all is that it behooves Libertarians like myself to defend unpopular minorities from 'mainstream/ popular phobias and prejudice.
So few are the number of people who truly desire freedom and equality before the Law…for everyone.
Most people want liberty for themselves yet also want the state to oppress those groups whom don't share their personal values.
Yet The truth is I am utterly unashamed of my support for Boobs on bikes.
If I was more concerned about posturing as a conservative…more concerned about winning votes and my personal political ambitions than standing up for justice I would never have walked down that street holding up that sign!
I would never have attended Jay Days.
I would never have made submissions in defense of the rights of prostitutes.
I would never have argued to end the war On drugs for years through letters to the Papers , and on the many election campaigns, etc.
It is true that I would love to get elected so that I could play a more important role in defending Liberty and the rights of individuals from socialist oppression, yet my political aspirations cannot be at the expence of justice…. not at the expence of selling out the oppressed… reviled…Fringe dwellers! I have always subordinated expedience to Idealism.
Im not a Politician!
I'm an idealist.
I dont believe politics ought to be about compromise or expedience….before principle.
The personal cost has been political isolation and redecule from all quarters.
It has been a hard road, yet if Lance thought that this photo associating me with Strippers would embarrass me …he picked the wrong guy!
My life is an open book.
Anyone who doubts this obviously does not know me at all.
Even this Blog is a testament to my refusal to pander to the sentiments of the Herd.
In God I Trust.
What matters to me is that I set a Good example for my children, and that My life has been of service to God my Father.
My teasure is in Heaven.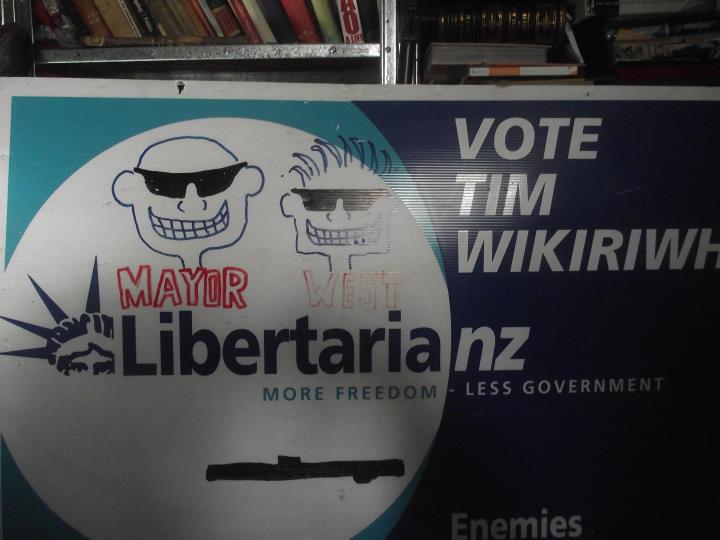 I wrote this response to Lance…
" Where did you get this Photo of the Hamilton boobs on bikes parade? Do you have any more? I am puzzled why you would post this photo to Treatygate. I can only think it was in the belief that it would somehow discredit me? You…do know that I am a Libertarian Christian… and that as such I have defended the liberty of unpopular minorities from Mob bigotry and oppression.??? Thus I put justice before any concern that my activism may offend the average Wowser.
My intension at this Parade was to explode the myth that Christianity demands prudish bigotry and an obligation to legislate morality…and persecute infidels.
Here you see me defending liberty from the notion that the government/ council has the right to act like the Taliban…"
Thus as strange and contrary to common understanding as it may seem to many… In this Photo I am implementing my Christian ethics… to be quick to stand up for the oppressed, to oppose tyranny where ever it appears, I am testifying to the truth That Christianity is not about Legalistic oppression of Non-Christians… but about 'Freedom, Grace, and loving my Neighbor as myself…
Like My Savior whom I seek to emulate you will not find me sitting with the self righteous, but with the publicans and sinners… The Pot smokers… The Prostitutes…
And I will be the first to admit I greatly prefer their company to that of the Vipers… The Self-righteous hypocrites… The Anti-freedom Bigots… The Pharisaic Legalists!

2010…. check out at 43 second mark 🙂
Update: 11/15