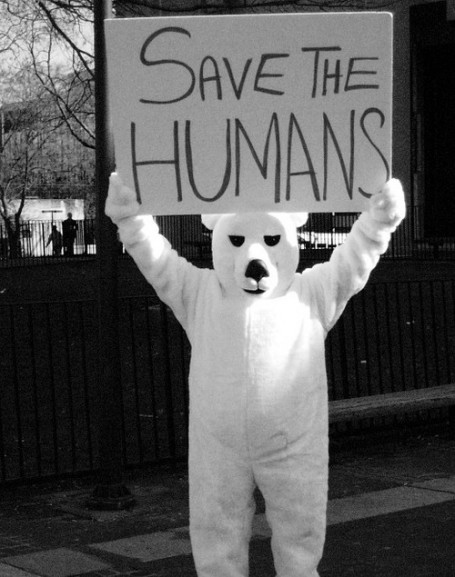 It's a great relief to me that at least one of my libertarian friends gets it.
This compelling piece on the diabolical Psychoactive Substances Act by atheist blogger and fellow freedom fighter Mark Hubbard is so good, I'm syndicating it.
Be sure to check out more of Mark's blog. I wish I had more time to read his posts.
Legal Heroin Ban: PSA and the Evil of Politics.

I wish I had more time to write this post.

Search this blog for the Psychoactive Substances Bill, animal welfare, or animal testing, and you'll see around the time that 119 of New Zealand's 120 members of Parliament were enacting infamy, their egos driving them for a world first, I was warning them of the inhumanity they were about to force on us. Although now that the results of legalising synthetic, toxic poison – on the heinous principle of animal testing for our human recreation- has been in place for less than a year, even I am left breathless at the devastation and misery that has been caused.

This is what the 119 that I declared a philosophical war upon, have done. They legalised a line of hardcore addictive drugs in the league of P or heroin, nothing similar to the non-toxic, non-addictive, medicinal cannabis that many other countries are sensibly legalising, and then by keeping cannabis criminalised they successfully addicted possibly thousands of mainly young Kiwis to the equivalent of heroin, because by taking the legal heroin they would not face the force of the law, or lose their jobs, unlike smoking cannabis for which they would be convicted in the government war on drugs. So government policy addicted them to heroin, and I'll keep making this point, heroin, which is what I'm calling it from now on, because that's what this drek is: these MP's have been hiding behind the euphemisms legal high and synthetic cannabis for too long. They legalised a hardcore, psychosis forming, addictive drug while keeping the harmless option criminalised.

And then much worse. Because it's election year, and Campbell Live has been exposing the ruined lives that have been addicted to legal heroin, Labour decided it would be a vote catcher to announce a policy of banning it. Not to be outdone, merely minutes before Labour announcing its ban yesterday, the instigator of legal heroin, Peter Dunne, whose son, remember, is the foremost legal representative to the legal heroin industry, in a knee-jerk political action announced his own ban of all 41 legal brands of heroin currently on sale, from two weeks hence.

Now, hands up those who understand addiction, who believe that these new government created addicts are going to miraculously stop taking their heroin fix in two weeks? Of course they're not: they can't. No what Dunne has done with the ill-thought out ban, as the solution to his incompetent, ill-thought out legislation, is deliver a brand new customer base to organised crime; the violent gangs whom will happily take up supply at some magnitude of the current price, meaning a burglary crime wave is also headed our way. (Perhaps young James Dunne better line up his legal aide application.)

Has there been a better example of the evil transacted by government in New Zealand in our recent history? Noting an important point made by one tweeter that opposition to the Psychoactive Substances Act, is still consistent with the belief I hold that prohibition does not work: it's just that in this case government policy actually forced users to take the most harmful of drugs, by keeping harmless cannabis criminalised. As I write in too many of my posts; you can't make this stuff up. Thousands of lives ruined chasing world first law-making – that is, one man's ego – which is a disaster, and yet still, despite the evidence world-wide, including the states in the US seemingly experiencing no problems with cannabis legalisation, not a single MP in New Zealand talking of legalising non-toxic, non-addictive cannabis, to perhaps keep some of these new heroin addicts out of the clutches of the gangs while the ban is on. (Or forget the PSA, at the very least, to look at putting cannabis into hospitals to help manage the side-affects of cancer treatments, and many other of the medicinal uses cannabis has.)

I revise my former oft used epigraph by saying we're something a lot worse than a kindy of a country.

There are some questions I will quickly recite to end, but first another principled point. This post is all about ethics, but the MSM and majority of the political blogs will cynically write this up as part of the political game: who announced the ban first, how will it affect election chances et al. Most, other than John Campbell – and good on you John – will forget the addicts. This blog is probably considered by most as a political blog, which is ironic, as I hate politics, and politicians who are taking us all at pace from the free, civilised society, to their brave new world of politick, which is a slave pit where the masses are kept chilled with legal heroin. Aldous Huxley got it right. Was Peter Dunne concerned with the addicts here? Hell no, his reply to Labour MP Iain Lees-Galloway on that party's proposed bill:

@IainLG @caffeine_addict @manstaneditor and do you really think the government would have given you a victory on this?— Peter Dunne (@PeterDunneMP) April 27, 2014

There's no victory here Peter, we're all losers. If there is one bit of justice out of this it will be your disappearance after this year's general election.

Questions for the 119 MPs:

Dunne has stated all current 41 heroins will be banned until they pass the test of 'low or no risk': however as the legal heroin industry pointed out last night in a tweet, there are still no guidelines set out by our inept law makers as to what constitutes low or no risk. So what is this criteria? And after that, show factually why the plant cannabis does not comply, because I'm willing to bet it does, and you won't need to test a single animal for that, just look at cannabis use by humans over the last 6,000 years, with not one recorded death from toxicity.

I originally wrote on this Act when in bill form from the point of view of the cruel animal testing it proposed, which via a series of nationwide protests, Kiwis thankfully showed themselves to be implacably against, to the extent that to this stage no animals have been tortured for our recreation under the Psychoactive Substances Act. However in the last tweet from Mojo Mathers to myself, she stated that the expert advisory panel set up to look at the testing of this heroin was still stuck on – the barbarity – of using animals for reproductive testing, thus animal testing is still on the laboratory table.

I suspect there will now be huge pressure to use animal testing as a way to get one of these heroin brands back into the shops, and the economics of this has been changed. Formerly the cost of testing was prohibitive, however that cost is now tempered by the carrot of getting a single heroin to market, and so a legal monopoly.

Will every one of the infamous 119 MP's who voted for this monstrosity, please put on record if you are going to allow a single animal to be harmed under the Psychoactive Substances Act. Don't you worry responding Peter Dunne: I've realised via this you're a vainglorious, ego driven man who couldn't care less about an animal's welfare (or a human's as it has ended up.)

Signing off in my usual disgust.