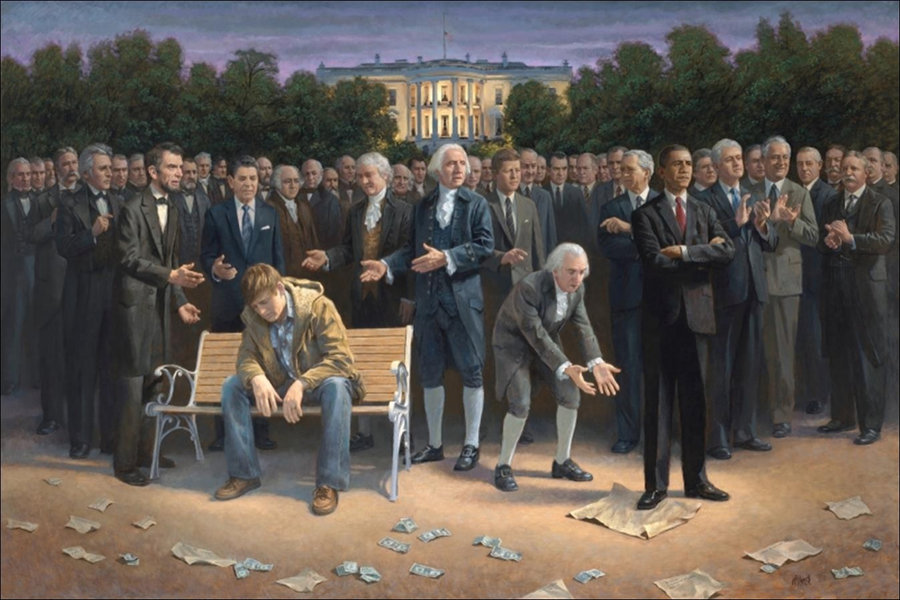 What follows in my Pathetic submission to the government review of New Zealand's constitutional arrangements.
As usual I left writing it to that last minutes.
Leaving my run too late I simply ran out of time.
I have been doing shift work lately and I dont manage shift changes at all well.
I worked 12 hours Saturday night, and had today off, and planned to use it writing a killer submission, and yet I slept until 2.30pm, and then had some house chores to do.
Thus my submission is by my way of thinking… Pathetic!
As Usual I must hang my head in shame at how far below standard my contribution falls.
None the less I submitted it, believing even a Crappy attempt was better than none at all.
so read on…. Cry if you must but please refrain from being too scathing in your criticisms… Oh what the hell Rip into me!
I deserve it.
What is happening in New Zealand constitutionally speaking is quite frightening.
The Key National-Maori party Coalition government have set up a 'Constitutional review panel to look at our constitutional arrangements and this board is filled with Maori Radicals, and socialists and there is every reason to believe that after a formal semblance of public liaison and submissions, that the powers that be will simply enshrine a constitution which suits them… grant them maximum powers and discretions, and maintains their ability to tax us and in debt us at will, and so I at least attempted to make a submission which challanged the ambitions of the powers that be.
I will add some links etc to this blog post later
************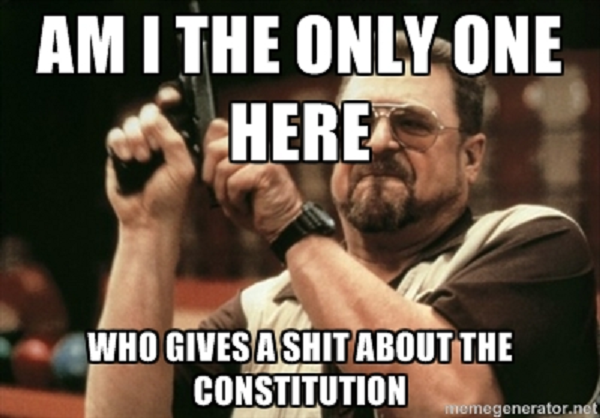 To the powers that be, and the Constitutional Review panel.
The purpose of my submission is to lay out some general guidelines by which I believe any proposed Constitutional Laws ought to be weighed, and deemed to be either Good or Bad.
I know my submission will not make some people happy.
I know my use of some terms such as 'tyranny' will cause some to 'Poo poo' me,
yet I ask you to seriously consider what I say.
My submission is not exhaustive.
There are some things I have only lightly touched upon, and others completely absent.
I would like to be presented with further opportunity to participate in future discussions, and would like to make an oral submission should that opportunity be made available.
Tim Wikiriwhi
XXXXXXX
XXXXXX
XXXXXX
***********************************************
The State is the servant of the people, not their Master.
The purpose of a constitution.
There are just limits to government powers, and there are legitimate liberties in which citizens ought to be free to exercise their own conscience in the pursuit of their own happiness.
When theses are not clearly delineated Injustice occurs.
Bad Constitutions, Good constitutions, and the Status Quo.
A Bad constitution pseudo-legitimizes tyrannical powers of government …in particular it grants license to the largest mob… via the ruling party, to arbitrary make laws, and impose their party political agendas with complete disregard to the rights of individuals or minorities.
Bad constitutions give Parliament an open check book by allowing it to Levy Taxes and borrow money… increasing debts…. For what ever reasons…the ruling party wants.
This is a recipe for disaster!
For Bankruptcy, Political Favoritism, and wholesale oppression.
Unchecked parliamentary power appeals and panders to vested interests which come in many shapes and sizes.
Most Political parties tend to be lobbies for particular vested interests rather than proponents of blind and objective principles.
Today our unrestrained Parliamentary system has allowed such parties to expand the State and its burdens upon us and to impose their popular prejudices and delusions thereby producing a totalitarian system with tentacles which reach into every area of our lives.
They have buried us in Debts and taxes, and hobbled our industries and abilities to prosper.
Bad constitutions which give carte blanch scope and maximize Parliamentary power are favored by prejudiced and megalomaniac types , who harbor a distain for freedom and equality, and are possessed with an overwhelming urge to micro-manage other peoples lives.
They desire broad political powers for the sake of granting favour to the special interests they represent, or to persecute unpopular minorities.
Conversely …A just constitution keeps such Tyrannical vested interests in check.
The purpose of a proper/ just constitution is to clearly define the duties of Government and set clear Demarcations and limits of its powers and spheres of operation.
A good constitution contains a Bill of individual rights which are clearly defined and sacrosanct… ie the State violates the constitution if it encroaches upon these rights… even when it claims to have a democratic mandate to do so… ie The purpose of the bill of rights is to protect individuals and minorities from arbitrary Mob Rule.
Thus the legitimacy of a Democratically elected Government is maintained only as long as their powers and activities strictly remain within the restricted sphere of their defined duties.
.
The sphere of Individual Freedom and self responsibility.
There is a sphere of Individual liberty and responsibility.
It is within this sphere that every Individual functions as a Free, and independent adult, Making their own choices and decisions free of political coercion, thereby benefiting from their own virtues, and suffering their own follies.
It is the domain of religious liberty, voluntary action, and personal ethics.
Under no circumstances is the elected parliament to be allowed to encroach upon, or reduce the sphere of individual liberty and responsibility.
Thus the Sphere of Individual freedom set limits to political power, and also leaves the individual the adult responsibility of self government in regards to such things as their own health, and financial well being, full control over their own money.
A proper constitution prohibits Meddlesome socialists from usurping greater powers and responsibilities at the expense of Individual freedom and self responsibility.
This is essential not only for maintaining Just Law and the proper relationship between Political power and individual Rights and liberties, but is also a Buttress against the Bloating of Government in size, scope, and expense.
The fact that we suffer a bloated Nanny State which levies heavy Taxations, and borrows hundreds of millions of dollars every week is testament to our dire need for a Constitution to Hog tie our socialist parliament and their financial ineptitude.
The Rule of Law.
It is a complete lie to equate 'the Mandate of the majority' as being the Rule of law.
It is no such thing.
The mandate of the Majority today is used by socialists as pseudo-justification for what ever Law they pass.
'The will of the people' is a grossly abused term used to justify Mob rule.
The oppressed are supposed to accept their lot simply because the Law has majority support.
The rule of law is something far less whimsical.
The rule of law is fundamentally the Constitutional safeguards which protect individuals and minorities from the evils of absolute democracy… the whims of populist politics and Mob oppression.
Without such safeguards citizens are exposed to the arbitrary will of Parliament.
It is the rigid nature of the constitution which establishes the true Rule of Law, by setting in stone certain Iron clad principles of justice which limits parliament from arbitrarily manufacturing laws which cater for vested interests, or impose popular prejudice, or from encroaching into spheres of activity which are not the proper domain of Just government.
One of the most important principles of Justice which establishes The rule of Law is the principle of Equality before the Law.
It is therefore one of the most violated of Just principles because Vested interests and warped Political ideologies are hell bent on creating un-equal laws, upon granting favours or removing the rights and liberties of certain sectors of our population.
Having the principle of Equality before the Law as a Constitutional Guarantee would halt the greatest percentage of Bad, unjust, legislations, usurpations, and Partisan Politics.
It should forbid Parliament from making any law based upon Race, gender, culture, creed, etc.
It would prevent laws which violate the personal sovereignty of certain groups… eg laws against drug and alcohol use by consenting adults, laws which discriminate against certain types of sex and Marriage between consenting adults, It would prohibit Parliament Banning or heavily taxing cigarettes, etc…. all these activities being within the legitimate sphere of personal choice, personal belief, and personal responsibility, because they do not of themselves violate the rights of others, esp when practiced on private property.
.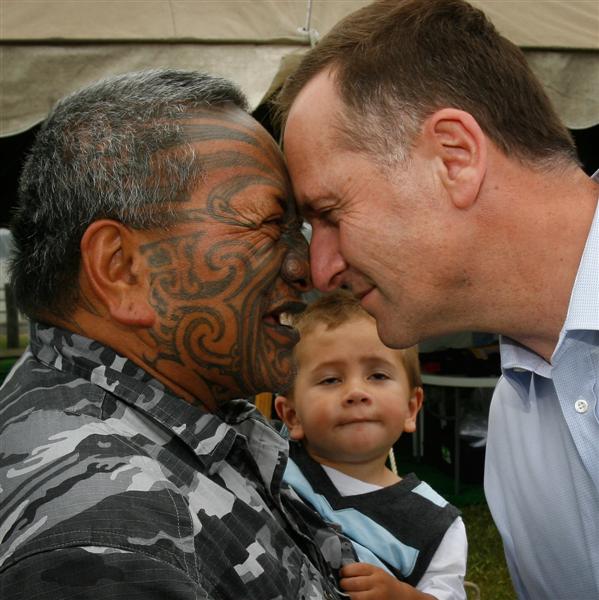 One of the greatest injustices and violations of the principle of equality in New Zealand has been the Institutionalized racism surrounding the modern interpretations of the Treaty of Waitangi.
As a Maori I am deeply ashamed that this travesty is being perpetrated under the guise that as a Maori I am a hapless victim, and that I need and deserve special help and rights to function.
Not only is the Treaty industry shambollic and a massive extortion racket, and a font of Racist law … it actually harms and enslaves the Maori people in dependence upon the state, and is instilling a vile race hatred and bigotry, which shows it's ugly head in may ways… esp in Maori crime statistics, and ill health.
The fact is that even if in practical terms this apartheid system actually got positive results, it would still be evil and vile because Good ends cannot justify evil means.
The wellbeing of one section of society can never be justify the oppression and subjection of other section of society, and this is just one reason why the principle of Equality must be binding upon parliament and government institutions.
Maori as much as anyone will benefit when all race based laws and institutions are abolished…esp the racist Electoral rolls and race based seats in Parliament (and elsewhere)
As a minority people, our rights are best protected by constitutional guarantees of equality before the Law.
In brief…
Self ownership and Personal sovereignty.
The Individual is not the property of Government, not a slave of society, but is Free and sovereign over themselves, their own body, and their property.
Private property is another sacrosanct principle of justice which parliament must be kept from violating.
Though I have not space or time to fully expound everything which a righteous constitution ought to embody, I must make at least a passing comment that the institution of a New constitution can either be a Great leap backwards, or forwards, or it can entrench stagnation.
The Ideals of a truly Just and free society are miles away from where we are today and I am not so silly as to think all my principles can be implemented overnight, but require a period of transition which achieves the desired goals with the minimum pain for New Zealanders who have become depended upon the Status quo.
Thus what is required is a plan of transition, by which incrementally Bad laws and overbearing government institutions are repealed and 'wound back'… over a period of years.
Subjects which need further elaboration….
* the evils of Welfareism and dependency.
* The consent of the governed.
* Articles for the Bill of rights.
* What are the Just duties of a government?
*. How far from the mark is the Status quo?
* Planning the transition from the Status quo towards Justice and liberty/
* Down sizing and privatization
* Maintaining a free society.