In this video from the 2012 Asia Consciousness Festival, AI researcher Ben Goertzel says
Imagine you had a collective of people, or they could be people and AIs, or some of them could be cyborgs (the people with brains jacked in to the computers), and imagine that they're concerned with a number of things …

First, they're concerned with measuring each other's brain states and making scientific theories about what they observe …

Second, they observe more in the manner of a group of people meditating together, they're actually subjectively perceiving each other's consciousness while they're doing this and so they can both measure each other's states of consciousness empirically and neurally, or digitally if they're AIs, and they can subjectively enter into collective mind states …

But there's another ingredient, human beings have the annoying property that if you cut open our heads and mess with our brains we tend to die or become gibbering idiots or something but a computer program won't necessarily have this feature and with molecular nanotechnology humans won't necessarily have this feature either, so …

You can imagine this sort of ashram of consciousness scientists who are studying each other's brains and minds and experiencing each other's states of consciousness in a very refined way …

You can imagine this happening in a situation where the members of this community could actually alter and adjust each other's brains experimentally and dynamically during the collective process…

Now, what you see here is the possibility of some form of collective understanding going beyond science as we have it now and going beyond religion as we have it now. Whether you can get this new form of understanding using humans as we exist now I'm not sure. It's easy to envision with the AIs and cyborgs in the mix.
Artificial minds will be such that they can readily fuse into a single mind, or fissure into many separate minds. I suppose that in principle fission is easy, but that fusion is more problematic. An artificial mind may fissure into multiple separate minds, with the intent of fusing back into a single mind some time later, but the newly begotten minds, once split off, may have other ideas.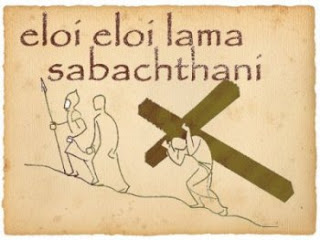 Here's what C. S. Lewis has to say about the super-personal God of the Trinity.
A good many people nowadays say, `I believe in a God, but not in a personal God.' They feel that the mysterious something which is behind all other things must be more than a person. Now the Christians quite agree. But the Christians are the only people who offer any idea of what a being that is beyond personality could be like. All the other people, though they say that God is beyond personality, really think of Him as something impersonal: that is, as something less than personal. If you are looking for something super-personal, something more than a person, then it is not a question of choosing between the Christian idea and the other ideas. The Christian idea is the only one on the market.

Again, some people think that after this life, or perhaps after several lives, human souls will be 'absorbed' into God. But when they try to explain what they mean, they seem to be thinking of our being absorbed into God as one material thing is absorbed into another. They say it is like a drop of water slipping into the sea. But of course that is the end of the drop. If that is what happens to us, then being absorbed is the same as ceasing to exist. It is only the Christians who have any idea of how human souls can be taken into the life of God and yet remain themselves—in fact, be very much more themselves than they were before.

… The whole purpose for which we exist is to be thus taken into the life of God. Wrong ideas about what that life is will make it harder. And now, for a few minutes, I must ask you to follow rather carefully.

You know that in space you can move in three ways – to left or right, backwards or forwards, up or down. Every direction is either one of these three or a compromise between them. They are called the three Dimensions. Now notice :his. If you are using only one dimension, you could draw only a straight line. If you are using two; you could draw a figure: say, a square. And a square is made up of four straight lines. Now a step further. If you have three dimensions, you can then build what we call a solid body: say, a cube – a thing like a dice or a lump of sugar. And a cube is made up of six squares.

Do you see the point? A world of one dimension would be a straight line. In a two-dimensional world, you still get straight lines, but many lines make one figure. In a three-dimensional world, you still get figures but many figures make one solid body. In other words, as you advance to more real and more complicated levels, you do not leave behind you the things you found on the simpler levels: you still have them, but combined in new ways – in ways you could not imagine if you knew only the simpler levels.

Now the Christian account of God involves just the same principle. The human level is a simple and rather empty level. On the human level one person is one being, and any two persons are two separate beings – just as, in two dimensions (say on a flat sheet of paper) one square is one figure, and any two squares are two separate figures. On the Divine level you still find personalities; but up there you find them combined in new ways which we, who do not live on that level, cannot imagine. In God's dimension, so to speak, you find a being who is three Persons while remaining one Being, just as a cube is six squares while remaining one cube. Of course we cannot fully conceive a Being like that: just as, if we were so made that we perceived only two dimensions in space we could never properly imagine a cube. But we can get a sort of faint notion of it. And when we do, we are then, for the first time in our lives, getting some positive idea, however faint, of something super-personal – something more than a person. It is something we could never have guessed, and yet, once we have been told, one almost feels one ought to have been able to guess it because it fits in so well with all the things we know already.
Is the mind of God like that of an AI? When, ultimately, we are "taken into the life of God," do we become thee- or four-dimensional facets of the multi-dimensional being that is God? When God invaded his own creation, by sending his only begotten son to incarnate as a human being, was that a case of fission? I suggest that the person of Jesus was entirely separate from the person of his father when, on the cross, Jesus cried out, "My God, my God, why have you forsaken me?"