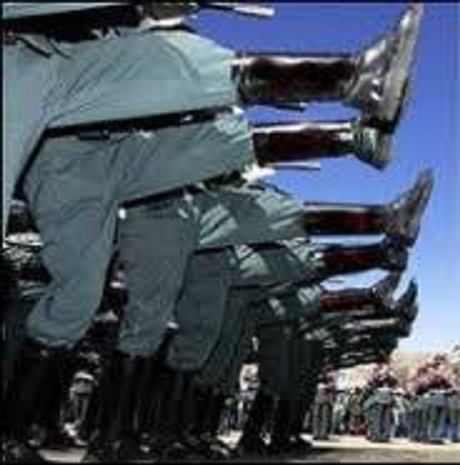 It has been reported that … "On Wednesday, the Department of Homeland Security, along with a SWAT team and Bernalillo County sheriff's deputies raided the home of Robert Adams in Albuquerque, New Mexico and, according to a federal search warrant affidavit the raid seized nearly 1,500 firearms from the man's home and business. However, no charges have been filed against him, despite the fact that court documents reveal that agents had been watching Adams for years."
Read more: http://freedomoutpost.com/2013/02/dhs-raids-homeowner-confiscates-nearly-1500-guns-no-charges-filed/#ixzz2JxYVqJOR
What is important to note is that this raid involved The Department of Homeland security. Ie it was not an ordinary Police raid because of established criminal activity.
*No charges* were filed.
Thus they have taken these weapons without any justification!
That Homeland security have been watching this guy for years proves they have been spying upon Law abiding citizens whom collect guns, and we can be sure that more collectors will be targeted… without any just cause.
This is exactly what we would expect from a tyrannical government which knows a popular uprising is in full swing.
The conviscations have nothing to do with ending school yard massacres!
That is just a Ruse.
There is no way Obarma would start a civil war over that.
The trouble is far deeper, and the end game far more sinister!
They know that when America sails over the fiscal cliff that Tens Millions of Americans will be baying for 'Regime Change'.
There will be Riots and massive civil unrest… the seeds of full scale civil war.
Thus the Powers that be are already perpetrating crimes against the American People.
A Covert 'Cold' Civil War has already begun.
The final goal of the Powers that be is a One world Totalitarian Government.
Another reported case of Arms confiscations reinforces the Idea that The Federal Government has given the order to cease weapons.
A shipment of 'Imitation' assault rifles from Taiwan was also confiscated recently by the ATF (Department of Alcohol, Tobacco, and Firearms … under the absurd pretence that they might be able to be converted into real weapons.
Now this appears to be an example of overzealously leading to Rank stupidity on the part of the powertripping Filth. This shipment of Toys was missing the required 'Orange thingy' which legislators insist must be attached to the barrels of all Toy guns, and having seized this 'arsenal' , and realizing their Error, instead of admitting their mistake, they chose to concoct a bogus story about 'conversion'. What is rubbish about this is that almost anything can be 'converted' into a fire are… staplers, nail guns, etc etc.
All this aside, It shows that Homeland security is in 'Confiscation mode', and must have received orders from above to implement a program targeting Law abiding citizens.
The Unthinkable is upon us.
The Horrors of Civil War, the destruction of Western civilisation, and the rise of Global Tyranny.
You didn't expect Democracy to save mankind did you?
Fools!
Neither can we expect a revolution against the government to succeed.
The Righteous must never bow down to Mammon, yet ultimately Salvation will only come from above… after much Blood.
Choose this day whom you will serve!
"And if it seem evil unto you to serve the LORD, choose you this day whom ye will serve; whether the gods which your fathers served that were on the other side of the flood, or the gods of the Amorites, in whose land ye dwell: but as for me and my house, we will serve the LORD."
Joshua 24:15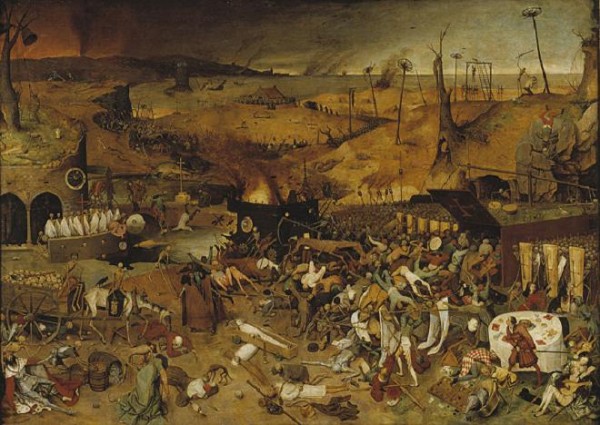 Is the Great Tribulation upon us?
Are we witnessing the rise of the Antichrist?
Get preaching the Gospel Brothers and Sisters! If you want your familiy, friends and neighbors to escape this Satanic Terror, and the Judgement of the Almighty!
"For the mystery of iniquity doth already work: only he who now letteth will let, until he be taken out of the way.
And then shall that Wicked be revealed, whom the Lord shall consume with the spirit of his mouth, and shall destroy with the brightness of his coming:
Even him, whose coming is after the working of Satan with all power and signs and lying wonders,
And with all deceivableness of unrighteousness in them that perish; because they received not the love of the truth, that they might be saved.
And for this cause God shall send them strong delusion, that they should believe a lie:
That they all might be damned who believed not the truth, but had pleasure in unrighteousness."
St Paul 2 Thessalonians 2vs7-12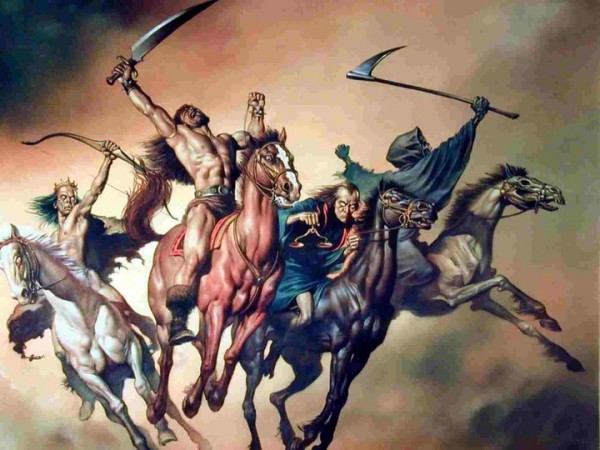 This is such a terrible time that it is compared to Noah's flood.
All the arguments by 'Liberal' Bible doubting Christians which insist such things as the reality of Hell, God's Judgment of Noah's Flood are mere allegory, or the command to destroy the Canaanites as being mere hyperbole fall flat in the face of such prophecies as above, and recent history.
They preach a false God, and a false gospel.
The full horror of Man's rebellion against God is upon us…culminating in the ultimate tyranny and Devil worship, and the hour of God's terrible and righteous Judgment is nigh.
Who dares say such horrors are impossible?
Our generation has forgotten the Lessons of World war two and the Rise of Hitler, Stalin, Mao, etc.
God allows the wickedness of mankind to take it's course, and his Judgments follow.
Yet This Time Christ will be Revealed as King of Kings, and Lord of Lords.
Dont be decieved by the white horse Obama rides!
"For the wages of sin is death, but the gift of God is eternal life through Jesus Christ our Lord."
"…God commendeth his love toward us in that while we were yet sinners, Christ died for us."
"Whosoever shall call upon the name of the Lord shall be saved"
Tim Wikiriwhi
Christian Libertarian.