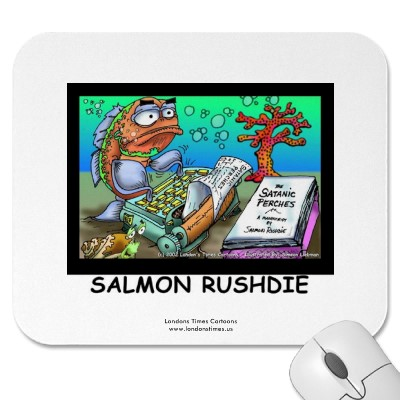 Imagine that one night, an alien prankster secretly implants electrodes into the brains of an entire country – let's say Britain. The next day, everyone in Britain discovers that pictures of salmon suddenly give them jolts of painful psychic distress. Every time they see a picture of a salmon, or they hear about someone photographing a salmon, or they even contemplate taking such a picture themselves, they get a feeling of wrongness that ruins their entire day.

I think most decent people would be willing to go to some trouble to avoid taking pictures of salmon if British people politely asked this favor of them. If someone deliberately took lots of salmon photos and waved them in the Brits' faces, I think it would be fair to say [he] isn't a nice person. And if the British government banned salmon photography, and refused to allow salmon pictures into the country, well, maybe not everyone would agree but I think most people would at least be able to understand and sympathize with the reasons for such a law.

So why don't most people extend the same sympathy they would give Brits who don't like pictures of salmon, to Muslims who don't like pictures of Mohammed?