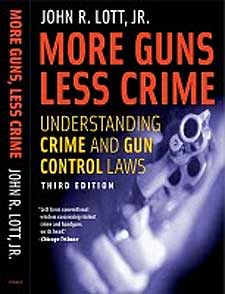 Every week it seems we read of defenseless people… in our own towns… being assaulted or robbed by thugs.
Just recently I have herd several disturbing stories about innocent people being intimidated by Gangsters into keeping silent in regard to crimes… and the Police doing nothing about it. I'm talking about Machete wielding criminals threatening to kill innocent people, and getting away with it.
And if I personally know of two such cases in very recent times then this Bullshit must be happening all day every day in this country!… This Shitty country which denies our right to possess Guns for self defense!
In one of the above cases the victims have been so let down by the Police… whom told the criminals the name and address of these people whom had reported witnessing the violent crime they had committed… and so intimidated by the Thugs who them went around to their homes with a machete….that they say they will never come forward to report a crime again, and as they have no means of self defense…they now live in fear.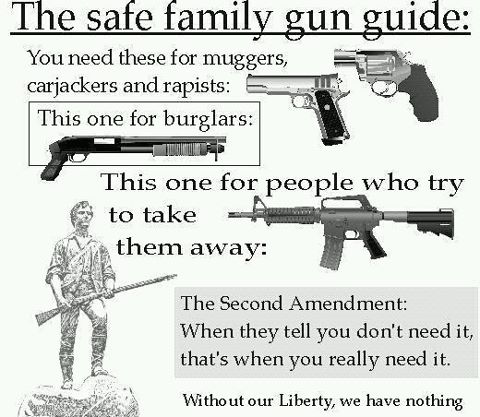 In my view, I believe that it's a real pity that they did'nt have a Gun, and so couldn't shoot this machete wielding piece of shit dead on their doorstep!
That is justice in my book!
Why should these Good people live in terror?
Why is it we have such a backward system which benefits the Criminals?
I know why. It's because the Government and the Police don't give a shit about the us, but simply want to keep us powerless so that *They can do what ever they want to us*
That's right! I blame the Government and the Police that Criminals have a free reign.
I told these terrified people that they cant rely on the Police to protect them, and that they need to take steps to be able to defend themselves.
Next thing I am reading about The Batman Massacre in Colorado, and the Man they have in custody… James Holmes..24.
What disturbed me was this statement…
""He's not on anybody's radar screen — nothing," the law enforcement official said, adding that investigators were sifting through social media sites in an effort to determine whether Mr. Holmes had ever posted anything that might indicate some violent tendencies."
Now at first glance this appears to be a legitimate thing to do, yet it occurred to me that this has very dangerous ramifications for Free speech and Political activists like myself who readily express views which are contrary to the politics of the status quo.Ie My advice that I dish out on 'social networks' like Facebook and this blog about preparing for self defense against Gangsters and thugs… could be used by the police in any court case that which I might find myself.(I am not intending to end up in court for any reason, yet because 'shit happens'… it is very possible! Just recently I ended up 'Down town' because I intervened when a Man was assaulting a young woman across the street, and when he tried to attack me I hit him with my baseball bat.)
And this being so… the intimidating thing about it is that the Police using this sort of thing in court… will tend to stifle free speech which advocates the right to self defense… out of fear.
Ie This tends to stifle political descent and make it harder for a reform movement to get traction.
Thus it is that I am writing this blog with the walls closing in from both sides… The need for the right to Bare arms for self defense appears to be growing… while the intimidation by the Authorities to keep us quite and defenseless is likewise on the rise.
And the anti-Gun lobby and powers that be have another weapons on their side…
Ignorance and Fear.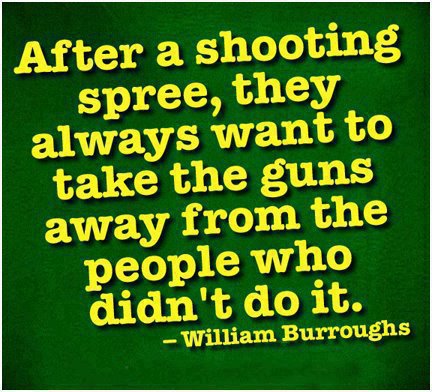 Unfortunately Many New Zealanders are ignorant of the Data which proves that the more Guns there are in the General population… the less crime you have.
The logical explanation is that Criminals prefer unarmed populations.
Again when I was reading another article about the Batman Massacre it talks about the sensationalism such crimes provoke amongst the general population yet statistics prove again…

More Guns… Less Crime!
"Although a 19-year-high 47 percent of American adults report owning a gun, the firearm homicide rate has dipped remarkably. Gun murders sank from more than 10,000 in 2005 to 8,776 in 2010, and appeared to drop again in 2011, according to a recent FBI preliminary report. Gary LaFree, a criminology professor at the University of Maryland, told msnbc.com that the crime rate is at its lowest since World War II."
What is even more Diablocal is that from reports I have herd President Obarma is about to sign a UN Gun control treaty which will effectively wipe out the Second Ammendment!
This is a most frightful Proposition… If that happens… If the American people allow that to happen… The end is Nigh!
Tim Wikiriwhi.
Libertarian Independent.
Christian.
Update: 30-7-12.
Good news!
The UN Arms Treaty collapsed because America refused to sign.
Yet this was not a principled decision on Obarmas part, but a forced expedience, Re:Obarma's sence of Political self-interest.
American Gun Owners and second Amendment Activists flexed their mussels.
The Price of Liberty is Eternal Vigilance!