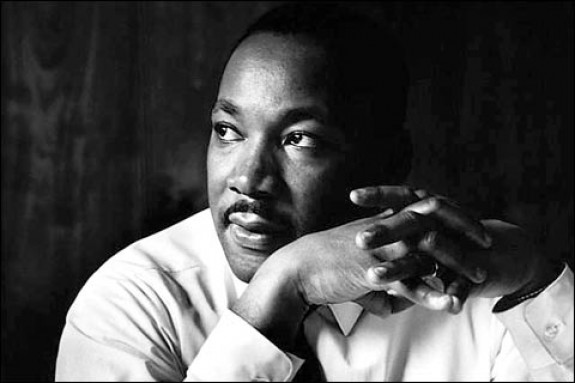 Martin Luther King was one of many Civil disobedient Activists who found himself in jail for resisting Racial segregation. Ultimately He gave his life for the righteous cause of racial equality before the Law.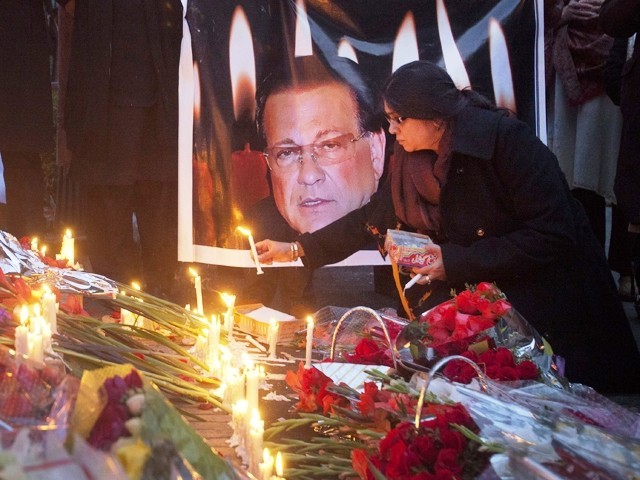 Salmaan Taseer. was martyred for advocating religious tolleration in Pakastan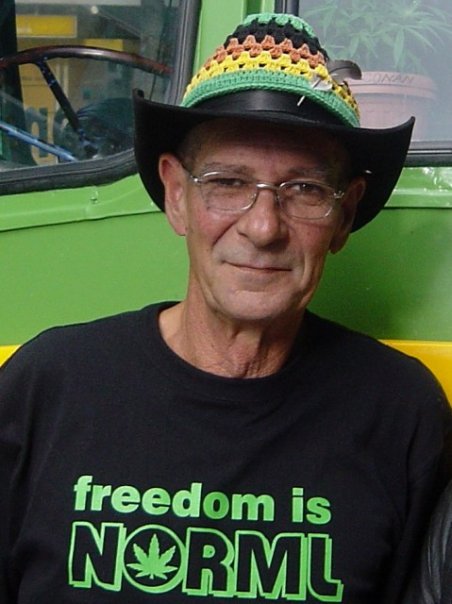 Dakta Green is behind Bars tonight because of his stand for the rights and liberties of Cannabis users.
If it were not for the High morals and defiant yet Peaceful Civil disobedience of brave and enlightened People like Dakta Green, Western civilization would never have risen out of Barbarism.
Yet the quest for Freedom and justice is not yet won.
We may have to a large degree escaped many of the Classic evils of Bygone days yet only naive and foolish sheeple do not appreciate the fact that corrupt political powers and Subjection to tyranny still abounds.
There are plenty of Righteous causes and oppressed minorities in dire need of champions.
And when such champions arise, they face a vicious multi headed beast!
Bigorty and Tyranny.
Though they know they will be mauled, yet still their Conscience and love of humanity moves them to put themselves in jeopardy for the sake of Liberty and Justice.
One thing Political Evil cannot tolerate is defiance!
In Cold resolve of self preservation the tyrants move to crush the righteous, to break their spirits, and trod them under… as an example to the rest of the sheeple to stay in line…or else!
And when this happens… and the champions of Liberty and justice are in chains… who will rise up for their sakes?
I am not Surprised….yet still it was with shock, Depression, and Indignation that I received the news tonight that Cannabis Law Reformer Dakta Green is back behind bars.
It was to be expected given the fact that though Dak had only just been release from Prison for his Activism to end Cannabis prohibition, and 'Living like it's legal'… had declared that though he did not wish to go back to jail… he was resolved to continue his civil disobedience and crusade to end the oppression of Cannabis users.
This could only result in one thing.
The Machine is determined to break Him… and so acting under pressure from the Polit bureau the 'Bastards in Blue' paid him another visit. He was arrested for 'breach of bail conditions'… I am not sure if this means he is facing new charges in relation to cannabis use. I do know
Dakta Green has only been released from jail for less than two weeks and already the Daktory has been raided 3 days in a row."
If indeed he faces fresh charges, he will be dragged before a Stern court under instructions from a political commissar to deliver even harsher sentence than the one he has already endured.
I am not writing this blog merely to report it travesty.
I am writing it to ask all decent and liberal minded people what they intend to do about this?
We must Rally!
Our Man needs Backup!
Will you sit back in front of the telly and do naught?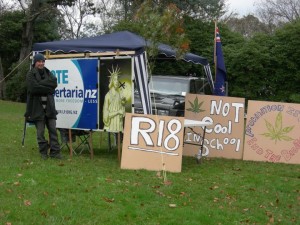 I am sitting here wondering what I am going to do about this…and I will be doing something more that typing about it!
Duty calls.
Activists must Act! (peacefully and with all respect for good law)
I will report back when I have decided what I can do.
I suggest those of you who care… those of you with a spine… that you contact talk to your friends and families about this, and rally them to the cause!
Contact Norml.
Contact Me.
twikiriwhi@yahoo.co.nz
Oh it's not convenient right now for you to do anything?
*Slap yourself for me!*
When is it ever convenient to stand against Evil powers?
Dak needs us *NOW!*
I implore you to rise up!
I will see you at the front of the picket line!
Tim Wikiriwhi
Christian Libertarian.