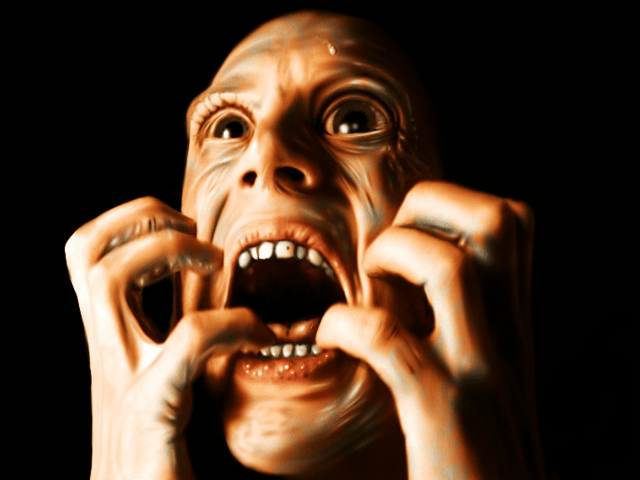 I'm running, yet no matter how wildly my legs flail about… I cant get traction.
I just cant seem to awaken from this nightmare!
The problem is I'm not dreaming. This shit is real.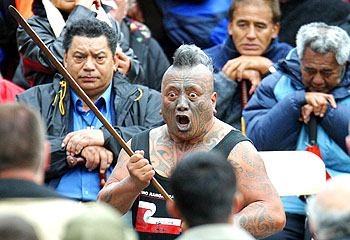 So the Jury could not find Tame Iti and Co Guilty of anything more serious than possession of illegal fire arms. Why do you think the defence fought tooth and nail for trial by jury? The reality is that after Decades of Anti-Colonial Propaganda and indoctrination, it would have been a miracle to have found a jury that has not been corrupted by the delusion that Tame Iti is a member of a race of Victims of injustice and oppression… Ya know Maori violence, Crime, unemployment, and ill health…is all the White Mother fuckers fault …according to Mana MP John Harawera,… They executed a Holocaust upon Maori and stole all their land…according to Maori Party MP Turiana Turia.
New Zealanders believe this rubbish and obviously so did some of the Micky mouse Jurors who have allowed the dangerous Racist radical Tame Iti to reamian at large when he should be in Jail… for a very long time. If he had been a White power racist with Guns…waiving a swastika instead of the Maori sovereignty flag… they would have been convicted. I don't hold out much hope of the people of New Zealand getting justice from a retrial either… because Getting an untainted Jury will be next to impossible… so thoroughly indoctrinated are the sheeple.
True to form, without shame…. without blinking…. he now has the gaul to pretend that he is a peaceful man…yet again the innocent victim of an oppressive Pakeha Government! Well what do you expect From this professional Victim?
He is a master of the violin… and oh how the chumps all swoon.
Maori victimism is an Artform and Tame Iti is a Master Fiddler!
Tapu Misa wrote an article in the NZ Herald today painting Iti as at worst ' A bumbling baffoon… "A master of theatre"… playing down the seriousness of what these hate filled racists was doing by joking about his childish antics of the past such as Butt waving, and shooting the flag… She poses the Question…
" Could they have "organised" anything, much less posed a threat to New Zealand society?"
I would like to pose her another question… "Ought the police have waited until they had murdered some one before they moved in?"
It is sickening that she minimalises the grave nature of the business that Tami iti and co were about, as it matters little that they were doomed to failure… they still could have killed many people. They had the Guns to do it. They were recruiting and practicing terrorist activities… It is Disgusting that people like her refuse to see the obvious truth which is Tame Iti and his Gang Of Racist Green Radicals are very dangerous criminals whom were planning Violent 'Direct action'.
Tapu Misa has obviously has forgotten how much damage one madman caused in Norway recently!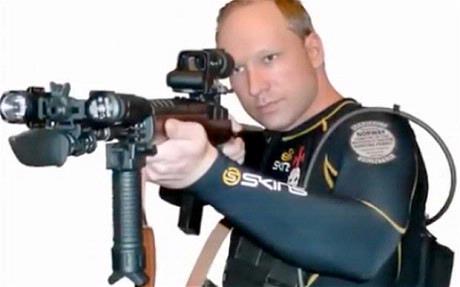 And I knew this type of violence was coming!
I have published articles warning that the continued propagation of racist Anti-colonial lies would lead to greater race relation problems and escalating violence.
*I warned New Zealanders about Tame Iti when he went to Fiji to support George Speight!
So don't tell me that The Maori separatists and Radical Tree huggers are not Dangerous!
But nobody listens… What is left for me to do?
All I can do is continue to call New Zealanders…esp Maori New Zealanders to realise the Evils of Racial separatism and to stand as one… calling for an end to Waitangi Apartheid and make New Zealand a nation of racial equality before the Law.
http://www.nzherald.co.nz/opinion/news/article.cfm?c_id=466&objectid=10794585
http://overdevotedly.rssing.com/browser.php?indx=2269240&last=1&item=20
http://www.blogger.com/profile/01304303649328535925
(An example of an anti- colonialist anticapitalist pro indigenous rights self professing revolutionary (Like tame iti) …whose favourite books include… Communiques of the Zapatista Army of National Liberation January-August 1996, Durutti in the Spanish Revolution by Abe Paz, Guerilla Warfare a method by Che Guevara