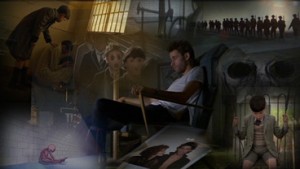 Life is tuff. And the response of many to the ongoing battle is 'Get Hard!' Now there is a lot of merit to that way of thinking. It is a heroic notion, and much better than wallowing in victimism and self-pity, yet it can also render a person cold and indifferent.
It can seer the conscience. It can be an armour plate. A Wall.
Now walls can be good at keeping trouble out, yet they can also keep you trapped within, and like lunatics trapped in an asylum, your Madness, your regrets, your Demons, are also trapped inside with you. A wall cannot give serenity. For that We need answers. Powerful answers. We need to have a shining Light in our lives. We need understanding and hope.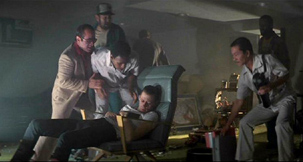 In todays 'Post Christian era', many People don't believe hope is possible. Many people are suicidal. Many think the best that can be 'hoped for' is to spend the fleeting hours in pursuit of temporal pleasures, with little scruple on how they get their fix. 'It's a dog eat dog world' they say. 'Better to be a hammer than a nail'… a wolf than a Lamb. Believing this turns people into cold calculating predators and users, whom existing as slaves of their own lusts and envy, live in such an amoral manor that they become purpetrators and propigators of the very evils and misery in the world which makes life so hard to bear.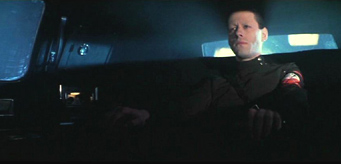 This is why I am writing this message. As a contemporary of this era, I myself have grown up steeped in this world view. I have tasted it. I have lived it, tested it, and by the grace of God I have survived it… so far. It has profoundly shaped the person that I have become. I carry about me the scares of Battle, the pain, and the perversions of a life lived as a selfish sinner among sinners. Yet I have seen the light my friends, and it is this enlightenment of the soul which I wish to share with you today. I wish to show you how it is possible to tear down the wall and live a life of victory, facing the world with your head held high… and most of all… with self esteem and real hope.
Many people wont like me using the terms 'soul' or 'sinner'. They have been taught that such terms are 'religious bunk'. I want to remove the scales from your eyes and for you to receive Sight! I want you to become an objective thinker. I want you to save yourself from self delusion. I want you to recover yourself from the snares of the Devil.
I want to declare to you that your anti-religious mindset is a product of modern indoctrination, and a heinous delusion, the myth that 'Science has killed off God'. That is not 'realism', but a monumental delusion my friends, built upon a pile of false premises and mountains of Pseudo-science. In the following months I will take a pick to these, and hack them down, and cut a path trough to reveal a fantastic reality that can forever alter your perception. Dare you but open your eyes and Look. It infuses a dead reality with life, value, and meaning. *That is what is at stake* That is what the atheist materialist delusion has robbed from you. Surely the high stakes involved… seeing the consequences our personal world views… *our religion* has upon our lives makes consideration of what I say worth the effort.
*Atheism is a religion*… a very short sighted one at that.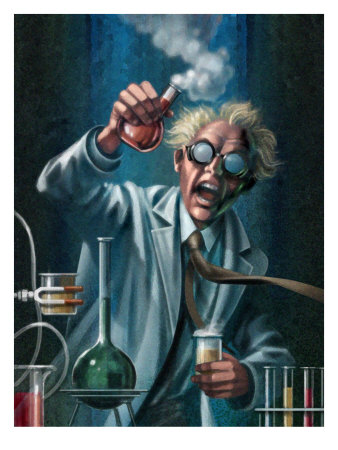 I want you to open your mind up to Objectivity in yet another way. Understand that while Atheism robs its victim of all hope, of all value, of all meaning, it does offer one thing many people find irresistibly appealing… It removes Objective morality and thereby removes Moral obligations, and moral guilt. You don't have to be a philosopher or a psychologist to understand how this 'escapism' has a powerful and addictive quality to us. To live a guilt free life… to have a conscience 'as light as a feather' is so powerful a desire that Millions of people are prepared to sacrifice objective reality, all humanity, and all value, to maintain the delusion. They become consumed with hatred against those whom suggest to them that there is an Objective Morality which is over and above humanity, by which they ought to live, and by which they will ultimately be judged. They decry such a belief in Moral reality as 'Slavery'… as controlling lies etc. Thus they seek to render reality nihilistic, and mankind to be merely beasts, so that they may wallow in their own lusts and depravity. ( Maynard James Kennan )
*How convenient!*
If theistic religion is the opiate of the Masses, then Atheistic religion is Crack Cocaine!
It is here that I appeal to you to 'wake up' to the fact that your denial of Objective morality is nothing more than a whimsical self delusion… an escape from reality. Reality is Tuff for human beings. Reality is grim. It is difficult to live honourably. It is hard work to live by the sweat of our own brows, and it takes a powerful integrity to be able to admit to ourselves that sometimes we do things that are really morally wrong. That we are in fact *sinners.* . This may be distasteful, yet it is an objective fact and therefore a vital reality to grasp. You see being objective means having the ability to accept truths, even when they place ourselves under condemnation. Even when to admit their truthfulness, is to accept guilt.
It is here that I appeal to you to wake up the fact that the very best Ethics of the Western civilization are founded upon the Book of Genesis and the Bible. Such things as religious Liberty, inalienable rights, equality before the Law, Self responsibility, Free speech, The pursuit of your own happiness, etc, and that the very worst oppressions and dependencies we suffer today are a result of the corrosion of theistic values, via the subversion of the atheist materialist worldview inherited from Marx, Darwin, Mill, etc. (These are bold and sweeping 'general' claims which I shall do my best to elaborate in the coming months.)
I am asserting that most atheists whom claim themselves to be 'Good people', are living in self-contradiction. Many assume they can hold many 'Christian values' yet without the theistic underpinnings. ( Maynard James Keenen… though extremely deluded, is still a far more 'honest' atheist than most and in fact if Jesus Christ was a fraud, Maynard James Keenan would be a mighty prophet of truth… instead of the deranged fool that he is!)
Now The bible tells us That God created Mankind in his own image, and gave him a rational mind and freewill, yet that Mankind choose to forsake God, and to commit evil, and that this resulted in God passing a death sentence and hiding himself from us. The Bible says that we are members of a fallen race… lost in sin.
As an Atheist evolutionist this worldview was so Alien to me that it was beyond belief. Yet as Providence would have it I encountered some Christians, and I entered into dialogue with them… actually listening to what they had to say… and nobody was more shocked than I, the day that I realized their Theistic World view made perfect sense! 'It was a Revelation! The explanatory power of that short paragraph above this one is massive! It can explain the whole of human history…but for one thing. The loving grace and interventions of God for the Salvation of mankind. It is in this context that that the historical advent of Jesus Christ's death, burial, and Resurrection all make perfect sense.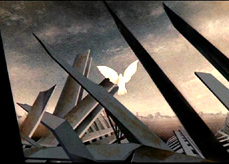 And this is where the Hope, the value, and the meaning of life is to be found! For sin, judgment, and death are only half of the truth…grim reality. The glorious and life affirming revelation is that though we are sinners and stand in moral condemnation, God loves us, wants to forgive us, and desires to restore fellowship with us. He wants us to understand that he created us for a purpose, and for us to Live in the knowledge that our actions do have 'moral weight'…that there really is Good reason to be Good, and that evil truly is evil, and that these distinctions are objectively true, they are not mere human conventions, not illusory.
I cannot adequately express how infinitely massive are the ramifications of grasping the reality that The Bible is *the truth*. The Bible says "Abraham believed God and it was counted unto him for righteousness". The whole Bible is about bringing individuals to grasp Gods reality…and thereby discover what they are themselves, and what is going on in this world. It is to reveal the truth, and to germinate faith and hope. The Bible Story is a message to save 'the lost'. This is the beginning of a new life, in a universe of meaning and value.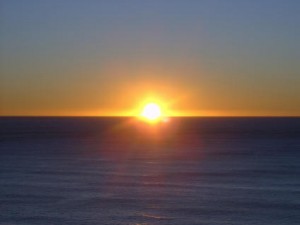 I will leave you with some words from the Apostle of Gods grace unto us Gentiles, St Paul…
" There is none righteous, no not one. For all have sinned and come short of the glory of God. But God commendeth his love towards us in that while we were yet sinners, Christ died for us.. For the wages of sin is death, but the gift of God is eternal life by Jesus Christ our Lord. Whosoever shall call upon the name of the Lord shall be saved. Faith commeth by hearing, and hearing by the word of God. For by grace are ye saved, through faith. And that not of yourselves; it is the Gift of God lest any man should boast. Beware lest any Man spoil you through philosophy and vain deceit, after the tradition of men, after the rudiments of the world, and not after Christ. For in him dwelleth all the fullness of the Godhead bodily…. And you being dead in your sins and the uncircumcision of your flesh, hath he quickened together with him, having forgiven you all trespasses; Blotting out the handwriting of ordinances that was against us, which was contrary to us, and took it out the way, nailing it to his cross; And having spoiled principalities and powers, he made a show of them openly, triumphing over them in it.
Let no man therefore judge you in meat, or in drink, or in respect of an holyday, or of the newmoon, or of the Sabbath days….Stand fast in the liberty wherewith Christ hath made us free, and be not entangled again with the yoke of bondage. [of the Law]
Tim Wikiriwhi