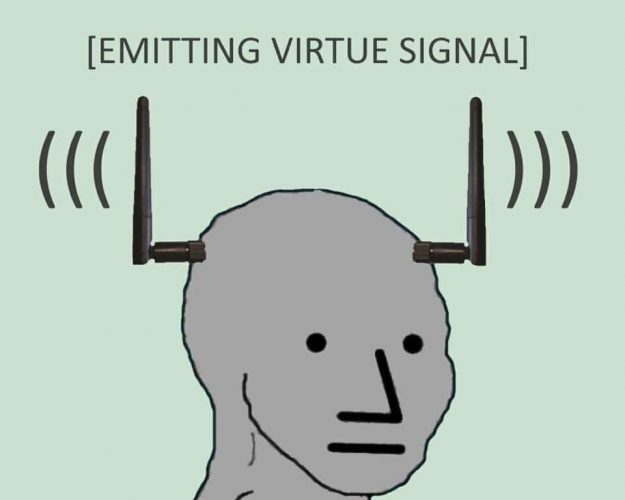 Some one I know was at their childs school purchasing Schoolbooks for the new year when another parent struggling with a Big stack of stationary was asked if she would like a bag, it was then that my friend said she had plenty of bags at home and asked the school staff if they would like her to drop them in, yet they declined her offer exclaiming "Oh we dont used plastic bags at this school!".
Obviously this was part of their 'Conscientious Environmentalism'.
'How virtuous' one might think… 'Great example for the children!' one might think… and yet again… how disingenuous given the ecological fact that the more often a plastic bag is utilized… the less wasteful… the more 'environmentally friendly' it becomes… when you do the math… so this school is *Not* really acting conscientiously but is actually 'not thinking'… I think thier no plastic bag policy is simply pretentious 'virtue signalling' and pushing a populist Liberal anti-plastic bag agenda… which has managed to get the New Zealand government to impose a freakish prohibition on Supermarkets using 'single use' plastic bags to carry groceries from the counter… yet you can still put your various veges into their own plastic bags… etc etc, and now for 15 cents you can buy Plastic bags that are far more substantial than the old ones with handles and Big Word 'REUSE, REUSE, REUSE' printed on them! 😀
Its just plain weird.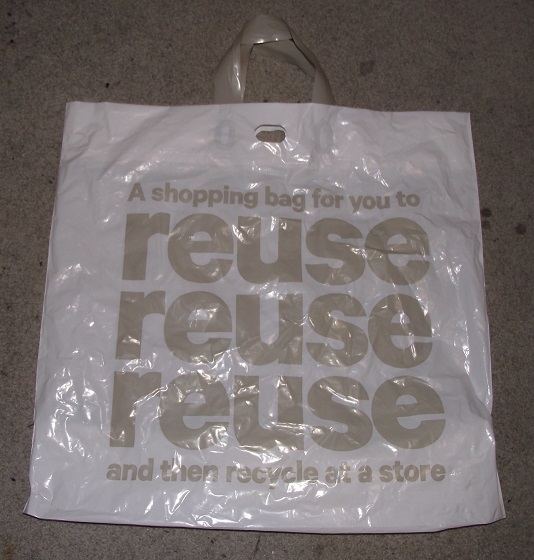 The whole thing is absurd and I am sure that mathematically this new prohibition has achieved less than nothing for the New Zealand environment… and yet no doubt there are thousands of Anti-plastic bag Liberals who are gushing with delight when they see the thousands of socially engineered Shoppers using hessian baggies to transport their purchases to their Fossil fuel burners.
And of course this is only the beginning of theses Environmentalist lobby to use Government force to impose their personal values on their subject Neighbours.
What will be their next target? Disposable paper cups and straws have already been targeted… what about Disposable paper towels?
They are already hard at work trying to discourage people from buying Meat and dairy products, and are lobbying for Tax increases on these things as we speak!
This is how Socialism works… how socialism despises Freedom… and encourages Taxes,Tyranny and oppression to grow… all under the cloak of virtue… 'Saving the planet'… etc etc.
And absolutely nothing is safe from their Self righteous gaze.
"Who Cares!" a Woke Vegan might declare!
For the Masses of zealous Eco-warriors they have little concern for how they achieve their goals… to them 'the end justifies the means'.
To them if Government crushes *their values* and refuses to impose *their whims* 'Government is Evil', yet when Woke Party political people wield the power and they use it to Crush the values of those they despise… all of a sudden 'Government is Awesome!'.
Socialism is all about Power and Control.
Their 'Woke' agenda is that they hate the dairy and Meat industries and want to force everyone into becoming vegetarians, and to do this they go to extreme lengths in their propaganda to demonise these things and make out that they are on a crusade for 'Better Diets and Health' when in reality they simply want to destroy their ideological enemies… people who enjoy Steak and Ice cream… and there is no extreme to which they will not stoop to Legislate away our freedom to choose for ourselves.
Yet Let me state for the record that Socialism *is immoral*… Socialism is *Anti-virtue/pro-slavery*!!!
Walk with me a while and i'll explain how Socialism can take Good Values and turn them into the evil tools of oppression… it can take virtuous ideals and make them the tools of Evil powers… and this current plastic bag ban is a great example.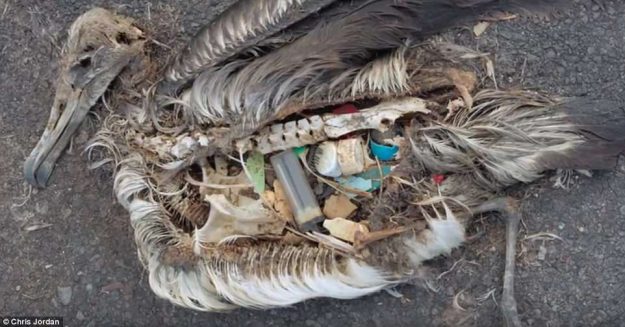 Now I know of a good and decent person (whose name is not important for the purpose of this monologue) who from reading and watching all the horror stories about 'Massive floating islands of plastic waste in the oceans… photos of Fish and birds with plastic items trapping them, or carcasses on the beach with plastic spilling out of their entrails , etc (some of these images are obviously Politically fabricated for propaganda purposes) she has become very concerned about Plastic waste in the environment to the degree that she will wash out all the plastic packaging from their household usage, and store it all, and then travel to wherever necessary to ensure it is either recycled or otherwise 'ethically disposed of'.
Even though I believe New Zealanders suffer a gigantic amount of deceptive Propaganda about Environmentalism, I would never suggest that her concerns for the environment are not of themselves virtuous, or that her activities and self imposed disciplines with respect to plastic were not completely within her rights so to act… and that as long as she was doing these things voluntarily… even if some of her behavior was not actually achieving *any real world benefits to the environment* … she is absolutely within her right to try and live her life according to her own values and the dictates of her heart…That is what having personal values and beliefs are all about! That is what *self responsibility is all about* … and this is what a free society is all about… having a society of enlightened self responsible citizens who voluntarily follow virtue!
And ultimately… if by any means the world is to be saved from Evil… That is how you go about saving the environment!
Multipy this type of personal voluntary action, and that is how you have a population that does not need a policeman in every bush to prevent them from littering… or Government Laws to prevent them from making poor choices when they shop.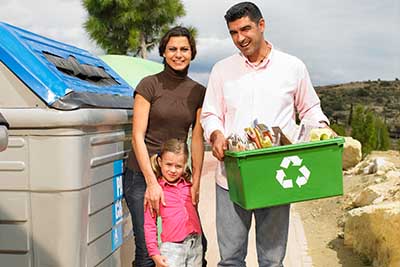 And a Year ago… when she was voluntarily bringing her own carry bags to the supermarket so as to avoid using the plastic bags they provide for convenience… she could claim that she was acting *Conscientiously and Virtuously*… but not now… not since the Labour Green Governments silly Ban on shopping Bags… because the Government has taken away any virtue there was in this activity, and effectively turned it into an act of involuntary slavery… and Virtue is a matter of Conscious action… not compulsion.
A year ago some supermarkets (like Countdown) were picking up on this populist environmental feeling and had decided that they would voluntarily stop using plastic carry bags!
Ie They acted *without the need for a government Law to be imposed*… and though this did impose some inconvenience for shoppers and some would not have appreciated that, many others like my environmentalist friend I have been talking about would have been greatly pleased by this and no doubt would have switched shops to do her shopping at Countdown… a perfect match of Capitalism and happy consumers… which because it was mutually voluntary… and involved no coercion… *this form of getting rid of plastic carry bags was completely within the Libertarian paradigm*… completely within the requisites of virtue… and showed that Social change *can and does happen without socialist Government intervention*… *yet of course the socialist Liberal Eco-warriors of The Labour and Green Parties have zero respect for Liberty and voluntary action* and effectively *RUINED* the progress of Freedom by imposing a nationwide ban on plastic supermarket carry bags… taking away from Countdown their 'voluntary Progressive decision and point of difference with other supermarkets'… and now These political parties act/ 'Virtue signal' that *their use of political power has made New Zealand Cleaner and Green* when in reality our country was already moving in that direction *without prohibitions*… via voluntary conscious action.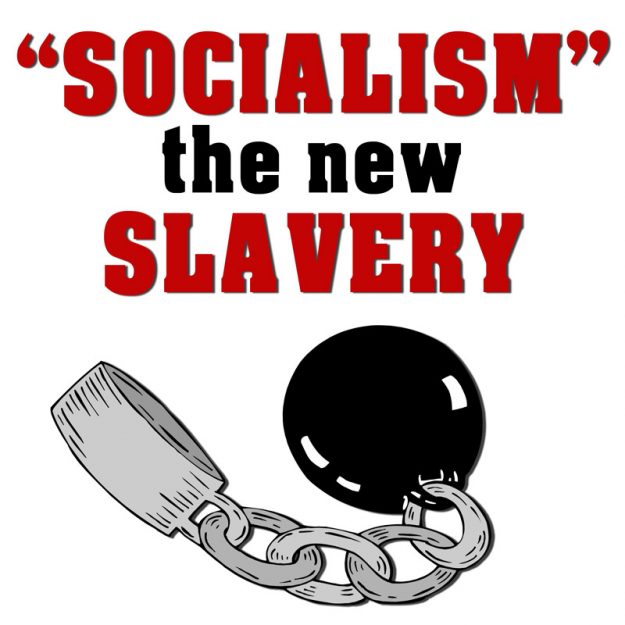 These are the very same Socialist Political parties that have the cheek to think they are experts on Adult behaviour and the principle of Consent!!!
Everything they do… all their policies are anti voluntary action… Pro-force… anti-consent.
Multiply this Anti-freedom… anti- Voluntary action… anti-consent mentality and activity across the board and you easily see why Socialism is oppressive and tyrannical and functions by coercion… Not enlightened voluntary actions flowing from enlightened values… and generates a Nation of Slavish zombies… whose actions are not truly virtuous at all!
be used to justify Evil actions and powers.
Its the pseudo-justification for Evil Political parties manufacturing evil and oppressive laws.
And Like I said above this modus opperandi is constantly at work… constantly looking for more apparent 'virtues' to turn into political weapons to rob their enemies of their Freedom and to further their Party political ambitions.
And the bitter irony is that despite all the brainwashing about Global warming… all the eco-indoctrination going on in the School system… and all the pretentious Veganism and 'Woke signaling' we see, These Liberals can still be found *Littering* on our Beaches and roads!
This is because they have not been instilled with virtue… but have instead been lobotomized!
This is the un=expected consequence of Socialism's attempt to circumvent personal values and Voluntary actions.
A society of Less personal virtue.
The Notion that 'the end justifies the means' turns out to mean Any supposed desired end can be dressed up as 'Good for society' and then used to pass Despotic Laws.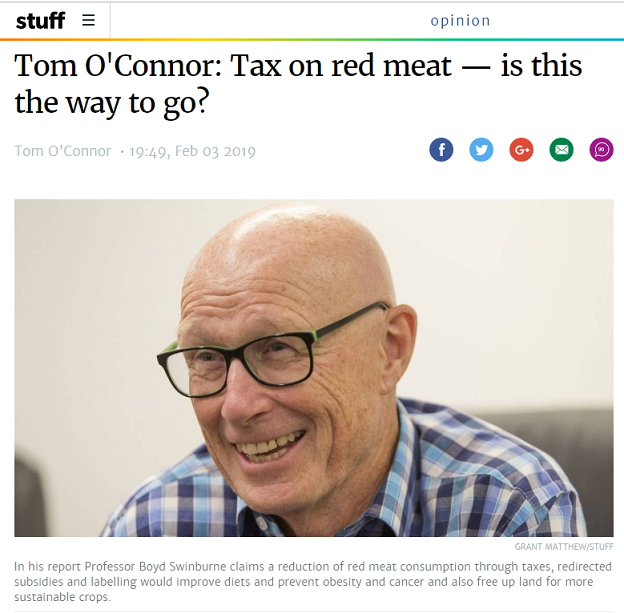 Libertarians already know all these things, and so my post is mainly hoping to reach out to 'Woke folk'… eco-warriors, feminists, etc to show them how their values and ideals are being contorted and fooling them into supporting Tyranny… as surely a foolish Christians have been duped by Politicians into supporting tyranny against gays, Prostitutes, Drug uses, etc etc.
This is the *vice* I am referring to… the vice of supporting Totalitarian Government that tries to circumvent Liberty and personal virtue substituting these with Compulsions and prohibitions.
This is what I mean when I say Socialism systematically turns virtues (and values) into vice.
I despise being 'Socially Engineered' by Nasty politicians who have Zero respect for my Rights.
I constantly shake my fist towards the Beehive when I have spontaneously decided to 'duck in' to the Supermarket and get a few things only to realise I dont have any re-usable Bags with me in my car… yet a mountain of them at home in the cupboard!
Blowed if I am going to buy another 3-4 Hessian bag, and so I end up staking loose items in the dirty Boot of my car and drop a few in the carpark!
All this because of arrogant politicians want to pretend at being virtuous!
Via their Evil politics they can turn otherwise good intentions and values into a great new Evil… because a virtuous 'End' cannot justify *Evil and Oppressive means*.
The only virtue any individual can be credited for or take self esteem from are their personal voluntary actions and ideals.
And just because I oppose oppressive environmental legislation does not mean I dont care about the planet!
It means I believe in Liberty and seeking to make the world a better place by Reason, enlightenment, and *converting individuals* to following virtue.
I am a Christian who holds Christian values and beliefs, yet I know that Christian virtues cannot be imposed upon unbelievers by political force, but can only be legitimate when voluntarily embraced by those whom have herd the Christian arguments… and believe them in liberty…. for this is *the only way* true virtues like charity work!… from the heart! So Social welfare is *not Charity* because it is funded via involuntary Taxes… It is the opposite of charity… it is a counterfeit charity of the Devil… so too is the current Ban on the use of Plastic shopping bags a *counterfeit virtue*… Socialism is a Counterfeit Morality…. Satan appears as an Angel of light… and Laughing spreads his wings.
Tim Wikiriwhi.
Libertarian Independent.
More from Tim…
REAL VOLUNTARY PRIVATE CHARITY VS THE EVILS OF WELFARE AND POLITICAL FORCE. .
THE CHRISTIAN FELLOWSHIP IS A VOLUNTARY PRIVATE SOCIETY, NOT A THEOCRATIC POLITICAL MOVEMENT
ALBERT J NOCK AND THE ATROPHY OF CHARITY AND SELF-RELIANCE
GEOFFREY PALMER AND THE RAPE CULTURE OF SOCIALIST GOVERNMENT. TEACHING LIBERALS THE PRINCIPLE OF CONSENT
SATURN'S CHILDREN. LIBERTARIANISM AND ABORTION.
Whale Oil Blog…. Plastic bags: Another useless green moral panic.
For Reference, an edited version of my blogpost appeared as a Guest post on the Whale Oil Blog here : How socialism turns virtues into vice
Stuff: The rise of vegetarians: 1 in 10 New Zealanders mostly, or completely, meat-free
Kiwis are eating less meat than ever, and are more concerned about plastic than climate change.